NW business briefs: Printworks; Azets; Built for Athletes; MediaCity; Evove; Sellafield; Everton FC; Rivus; Warrington Wolves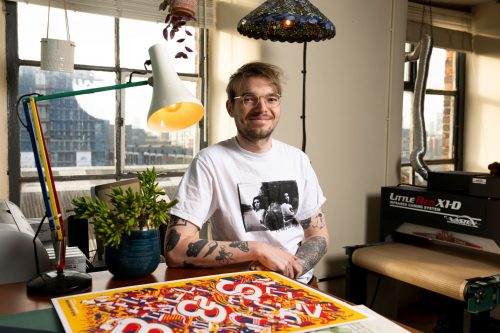 Hope Mill artist, Alex Sylt, has been chosen to create an artwork 215 sq m which will be permanently on display within the Pumpyard at Printworks for all of Manchester to enjoy.
Alex, 32, is a screen printer who is creating a stunning, intricate piece which celebrates Manchester past and present. The piece is based on a giant architectural structure which contains symbols of Manchester including the suffragette movement, the LGBTQ+ community as well as sport and music icons. Alex has been screen printing for more than 10 years and this method of creating art has influenced his design for Printworks.
He said: "With screen printing you have solid blocks of colour, there are no gradients or shading and this approach lends itself very well to intricate, large scale designs. I am very inspired by architecture and contrasting this with softer shapes that are found within nature."
His design plays on perspective as it will be viewed on a corner of the building and this central corner acts as a statue which is being held up by the hands of the people of Manchester, which will represent the diversity of the city. Surrounding this column are many hidden gems and imagery to represent various groups, moments in history and the style of Manchester. A lot of this is represented by flowers and different colours. The idea is that every time someone looks at the piece, they will spot something new, and the perspective will change from the direction it's viewed.
Alex was chosen from five shortlisted artists as the winner of the BIG art competition by a public vote and also a highly esteemed panel of judges including Norman Cook (aka Fatboy Slim), the legendary DJ and music producer, Ben Reed, the creative director of Wild in Art (who also brought Bee in the City), Jason Shay, Printworks centre director, Gwen Youlden, Head of Destination Marketing at Cushman & Wakefield and David Fraser, from Harrison Fraser brands specialists.
Alex said: "I researched the architecture of the area surrounding the Printworks and its history as well as looking at the city as a whole. When I submitted my original design I didn't expect to win as the other finalists are amazing and their work is such a high standard. I'm absolutely over the moon to be chosen and can't wait to show my friends and family my artwork on this scale. It's not something I have done before and I hope that the public think I have done our amazing city justice with the piece."
::
Azets, the Manchester-based regional accountancy and business advisors to SMEs, has announced plans to recruit more than 500 apprentices, graduates and school leavers in 2023, with 41 vacancies in the North West.
The firm currently has 650 apprentices, graduates and school leavers across England, with 331 having joined in August 2022. Azets is offering another 531 early careers opportunities for September 2023, to take the total to nearly 1,200 by the end of this year.
The contrast to 2017 when Azets had just 30 apprentices is stark and reflects the firm's rapid growth and ongoing investment in talent development over the past six years. Azets, which ranked 38 in the Top 100 Apprenticeship Employers 2022, is also providing opportunities to T Level students, the new intense technical vocational qualifications introduced by the government in 2020.
This latest graduate recruitment drive is part of Azets' recently announced plan to add 900 roles across its UK business over the next 12 months. The roles cover all levels, from associate through to partner, and service lines including audit and assurance, accounting and advisory business services, corporate finance, tax, and restructuring.
Susanna Cassey, regional managing partner at Azets in the North West, said: "At Azets we believe that there are real benefits to taking apprentices into a modern and flexible workplace. We see it as a productive and effective way to grow talent internally which, in turn, supports our ambitious growth plans in the North West. We see apprenticeships as the foundation for long term careers for our people which gives them a feeling of belonging and understanding of the goals of the firm."
::
Warrington-based gym and fitness backpack brand, Built For Athletes, has announced CrossFit Games finalist and Rookie of the Year, Nick Mathew, as its latest athlete signing.
As a British brand born at the heart of the CrossFit community, the move signals Built For Athletes' rapid global growth and expansion within the CrossFit space, as a result of years of intrinsic research and product testing to provide the ultimate bag for athletes.
In addition to being a CrossFit athlete, Nick is also a father, gym owner and coach, juggling all these elements on a day-to-day basis. The company said Nick is an inspiration proving that with hard work and relentless dedication anyone can go after their biggest ambitions.
Nick Mathew said: "I consider myself an average man who has developed a great talent for CrossFit through hard graft and dedication. I'm beyond excited to work with a brand in Built For Athletes that recognises this, which is a trait I try to instil daily into the people around me as a gym owner and coach."
Nick Costello, CEO of Built for Athletes, said: "We're so proud to sign Nick Mathew as one of our athletes. He truly represents all that Built For Athletes stands for – working hard for the best results. His journey as a CrossFit athlete has been inspirational and we cannot wait to work with him and develop our relationship further."
::
For the first time, visual arts charity The Art House, is partnering with Quayside MediaCity to provide opportunities for artists, collectives and social enterprises within the local community to grow their fledgling business or community initiative within a retail environment.
The project, Salford Loading…, produced by The Art House, together with community partners, will help to facilitate the abundance of talent and creativity within Salford and surrounding areas for both community and commercial use. The project has been kick started by Nicola Fernandes, who set up pop-up gift shop Flock and Gaggle which showcases local makers and artists and will also work with Quayside and the wider creative community to co-ordinate Salford Loading…
Nicola, who is also plugged into the local creative community through running her store and artist studio in Salford's Islington Mill, said: "During challenging times, it's vital creatives and communities still have the opportunity to grow and supporting local has never been more important. By collaborating with Quayside in this way, we want to create a new kind of ecosystem which sees spaces used in a cycle of both local and commercial use, benefiting everyone who takes part."
Kelly Hurst, centre manager for Quayside, said: "This is an exciting, new concept for us to adopt which will reinvigorate space within Quayside, support the community but also help in its steady evolution as a town centre provision for those who live and work within MediaCity and The Quays."
Lucy Norton, project coordinator at The Art House, said: "The Salford Loading project is dedicated to creating attainable opportunities for creatives and supporting communities and we're delighted to be working with the Quayside team in making connections across Salford, collaborating with more artists, organisations and charities than ever before."
::
Daresbury-based Evove, a water filtration specialist, Evove has granted Indian membrane system supplier Aquabrane a licence to deploy anti-fouling graphene-oxide coatings to purify difficult wastewaters full of hydrocarbons that conventional membranes struggle to deal with.
During the course of the week of January 30, Evove's technical services manager, Mark Parker, trained the Aquabrane team in Mumbai on how to apply a specialised coating to their membrane substrate that prevents the serious problem of fouling. Without it, membranes are fouled with the suspended hydrocarbons in produced water, causing higher energy consumption and a greater necessity to clean-in-place.
To make the technology widely available to southern Asian oil and gas producers, Aquabrane has taken a licence from Evove to supply enhanced membranes into the oil and gas sector. With it, far greater amounts of polluted wastewaters can be purified at lower expense to make them suitable for water reuse or discharge into the environment.
Sumeet Mehra, CEO of Aquabrane, said: "We established the performance of the enhanced membranes in industrial trials over many months in close partnership with the Evove team in the UK. The results confirmed the successful integration of Evove's Enhance coating and we are delighted to have a powerful tool to help oil and gas producers meet their ESG goals in regard to water and decarbonisation."
Evove CEO Chris Wyres said: "Being able to handle some of the most difficult oily waters is gamechanging for numerous industries. Aquabrane have been quick to adopt this innovative coating product and we look forward to seeing their membranes hard at work in the numerous customer sites identified for the first phase of product roll-out."
::
Students at 12 Cumbrian schools are to benefit from new digital manufacturing equipment and specialist teacher training thanks to a collaboration between 3D printing experts and industry.
3D printing and digital manufacturing business, 3D 360, is providing state-of-the-art equipment and training to school teachers across the region through its Local Industry Funding Technology (LIFT) programme following funding from Sellafield Ltd's SiX – Social Impact Multiplied programme. The LIFT scheme allows local industry to sponsor equipment and training among teachers across Cumbrian schools at varying levels to help students gain vital skills in a fast growing industry.
Lee Fogg, technical director of 3D 360, said: "Enabling young people to experience digital manufacturing through inclusion, making STEM subjects more appealing and allowing us to start to level up Cumbria in terms of addressing skills gaps and future skills is a fantastic opportunity. By training the region's teachers in 3D printing, 3D CAD, digital sculpting, vacuum forming and CNC digital die cutting, this will allow students to be exposed to digital skills and provide teachers with alternative teaching methods that appeal to some of the more practical or creative minded students."
Tracey West, Sellafield Ltd social impact manager, said: "It is important to us to ensure that we are providing the next generation with skills that enable them to access a future sustainable income and that 3D printing and digital manufacturing is going to continue to play a key role in the future of manufacturing.
"This is why we have supported the amazing work that 3D 360 is doing across Cumbria which will help to level up the North, with students getting a step ahead in their understanding of such an important technological development."
::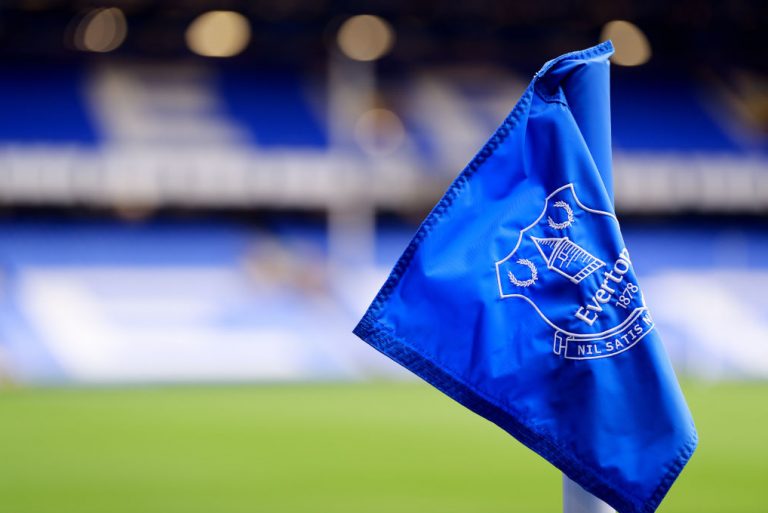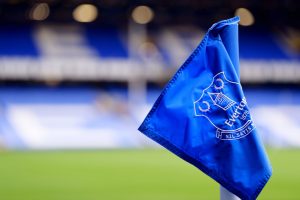 Everton FC's International Soccer Schools Programme is to expand into Africa for the first time, with Blues coaches set to visit South Africa this April.
Launched in April 2021 as part of the club's revamped international strategy, the Soccer Schools initiative sees fully qualified coaches deliver sessions from the same curriculum used by staff at the Everton Academy. The first camps to be hosted on the continent will take place in Cape Town, with the two-day courses open to boys and girls of all abilities aged six to 15.
As well as helping youngsters hone their skills, an emphasis is placed on teamwork and creating a fun and welcoming environment in which to learn. The International Soccer Schools Programme is already well established in the USA, with thousands of children taking part in camps across 16 states last summer. The US programme will expand in 2023, with plans in place to develop the Soccer Schools initiative in other parts of the world in the coming years.
Paddy Byrne, Everton's International Technical Manager, said: "It's a really exciting opportunity for us to take what we've successfully developed in the USA over the past two years and take it into Africa for the first time. The Soccer Schools are a fantastic way for us to grow the Everton brand around the world and do that by engaging kids in an authentic and memorable Everton experience – one that will teach them new skills, nurture their love of the game, and allow them to make new friends along the way."
Earlier this month, Everton announced Ghana's Ridge City had become the first African and first women's football club to join its International Academy Affiliate Programme (EIAAP). The Cape Town Soccer Schools will take place on April 3-4 and 5-6.
::
Chester-based fleet manager, Rivus, has announced a partnership with multi-disciplinary modern contracting business, Enerveo, as both organisations drive to net zero through the installation of Electric Vehicle (EV) infrastructure.
The investment made by Rivus has already seen 100 EV charging points installed by Enerveo across 20 Rivus garage networks, including at its site in Manchester with more sites to be completed this year. Rivus has upskilled its workforce by ensuring there are qualified EV technicians at each site, helping the fleet manager to support customers across the North West in their transition to electric fleets.
Enerveo was selected following a comprehensive tender process and is focused on helping organisations and communities to reach their own net zero carbon targets. It is working with Rivus on charging point installations to help alleviate nationwide demand and support the influx of electric vehicles on the road ahead of the 2030 ban on diesel and petrol vehicles.
Sarah Gray, head of alternative fuels at Rivus, said: "With the road to our fully enabled EV network well under way, the support we have had from the Enerveo installation and groundwork teams has been fantastic. Enerveo have worked really closely with our EV and garage teams to ensure that operational disruption was kept to an absolute minimum as they dug up garage car parks to successfully complete the charging point installations.
"Enerveo is a key partner for us in helping our customers transition their fleets to zero emissions, improving their sustainability and meeting their company objectives. The charge point installation programme with Enerveo is also helping us switch our own company car fleet to 100% electric by the end of 2023 as part of our sustainability strategy."
::
A specialist business bank's logo will be proudly displayed on the sleeves of a Super League rugby side when the new season kicks off. Redwood Bank has signed a two-year deal with Warrington Wolves, as the club aims to improve on its 11th position in the last campaign.
Gary Wilkinson, CEO and co-founder of the Warrington-based bank, said: "We couldn't be more delighted to agree this sponsorship with 'The Wire' as they prepare for the start of a new season."
The bank will feature on the left sleeve of shirts worn by the first team, reserves and under 19s throughout the season, which starts on Thursday, February 16. The club, where comedian and The Last Leg presenter Adam Hills regularly pulls on a jersey for the Physical Disability Rugby League side, will start its bid for honours at home against Leeds Rhinos.
Gary said: "Warrington Borough Council is one of Redwood's significant shareholders, and we have a strong staff presence in our Warrington office, so we are very pleased to be able to strengthen further our links with the community. The Wolves have a passionate following and it's important to show that we share that passion."
Warrington Wolves CEO, Karl Fitzpatrick, said: "We are thrilled to partner with Redwood Bank as our sleeve sponsor for the 2023 season. Their commitment to supporting and investing in the local community aligns with our own values, and we are grateful for their support. A great example of this is their generosity in donating 10 memberships to our Help a Child be Part of the Pack scheme, which is fantastic to see."