NW business briefs: Wrights; Skills for Growth; Women's Organisation; MoneyPlus; Hydes; Co-op; North Lakes Hotel & Spa

Crewe-based food company Wrights has secured its first ever branded nationwide listings for its Chicken Balti Pies from today (February 22) with a presence in 240 Tesco stores for the first time in the company's 96-year history, to coincide with British Pie Week in March 7-13.
Developed by Wrights' new product development (NPD), team, headed by Staffordshire-based former chef, George Tatlow, the Wrights Chicken Balti Pie combines a unique naan bread-inspired pastry base and cumin seed-garnished puff pastry lid with an authentic balti curry filling.
George Tatlow said: "Our Chicken Balti Pies have been a football stadium favourite for more than 10 years and we've been working hard to bring our Northern brand to a wider national retail audience for the first time in almost 100 years of pie making.
"With our original family recipe, we take real pride in making pastry like many people have never tasted, which really sets our pies – and all of our pastry products – apart. Although our origins and our 15 Wrights high street bakeries mean we are known and loved here, we're really excited to be giving more people across the UK the chance to taste our pastry and our generous chicken balti filling."
Wrights is a third-generation family business started by husband and wife team Jack and Lizzie Wright in 1926 and is known locally for its pastry-based foods. Operating today as part of The Compleat Food Group, the company employs a team of 600 across three sites in Crewe, specialising in the manufacture and distribution of 750 product lines including sweet bakery, savoury bakery products and gastro ready meals into the hospitality and retail sectors.
Wrights Meat & Potato, Chicken & Mushroom, Steak & Ale and Chicken Balti pies are supplied to more than one third of UK football clubs, including Manchester United, Arsenal, Stoke City, Port Vale, and Wembley.
::
More than 10,000 residents in Greater Manchester have gained the skills they need to progress their careers thanks to the Skills for Growth programme, which is celebrating being granted funding through the European Social Fund for the three-year programme.
Greater Manchester Combined Authority (GMCA) has been using the funding to develop partnerships with businesses and training providers to create the learning opportunities needed for residents to further their careers, and for local business to fill skills gaps. The programme launched during the start of the coronavirus pandemic. As Greater Manchester's economy rebuilds and recovers, Skills for Growth is helping create a greener, fairer and more prosperous city region through supporting individuals to upskill and reskill, and business to grow.
Since the programme launched in 2020, 11 training providers have been commissioned to deliver a wide range of skills across Digital, Construction, Health and Social Care, Early Years, Allies in Cancer Care, Manufacturing, Logistics, Security, Green Skills, Media, Blue Light Services and other professional training opportunities.
Mayor of Greater Manchester, Andy Burnham, said: "Greater Manchester's Skills for Growth programme is going from strength to strength with more than 10,000 employees in the city region armed with in-demand skills to improve their careers. The programme also benefits employers by helping them to fill specific skills shortages and vacancies, increasing productivity within their organisations."
Cllr Eamonn O'Brien, Greater Manchester's lead for education, work, skills, apprenticeships and digital, said: "We have experienced a rapid growth of demand for skilled workers from businesses in the city region, ranging from digital to health and social care. As continuous learning and upskilling become key to the success of business and individuals, we will continue supporting employers with the most diverse, qualified and employment-ready talent to boost employment and prosperity in the city region."
::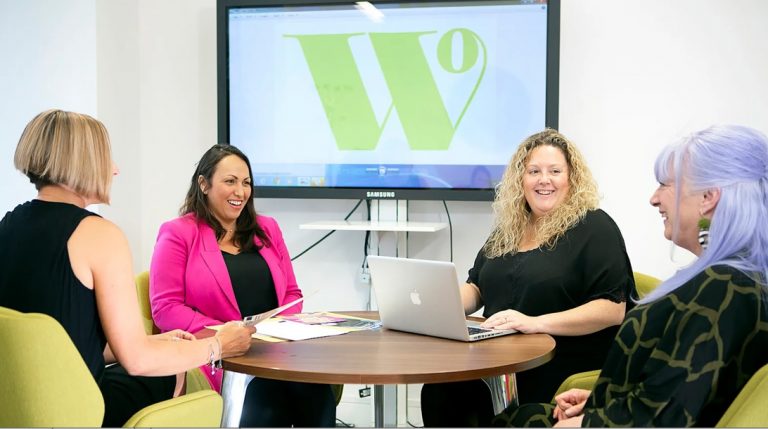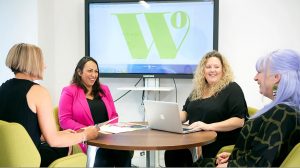 A women's business support provider is responding to Liverpool City Region Combined Authority's 2022/23 Local Skills Report that says digital skills are in 'huge demand' across the region and there is a 'need and opportunity to improve digital skills at all levels in organisations'.
The Women's Organisation is enhancing its training provision for female businesswomen and rolling out new courses to bridge the digital skills gap. The social enterprise, which was founded by Prof Maggie O'Carroll in 1996, has supported more than 60,000 women and helped to create in excess of 4,000 businesses to date through its range of funded training opportunities.
Prof O'Carroll said: "Supporting women in business at all levels, from early-career professionals to entrepreneurs, is important from both a social and economic perspective. By offering accessible and personalised guidance on the topics that matter, from building confidence to producing digital content strategies, we're helping women to develop the right skills to get them where they want to be.
"Crucially, we want our programmes of support to reach as many women as possible across our region, particularly those in areas such as Halton and St Helens, where we see less uptake of our services."
From the Enterprise Hub programme to the Better Off Fund, The Women's Organisation has a diverse provision in place to develop the skills of women in business and help them to advance in their chosen careers. With new courses now launched, including Developing a Website for Your Business and A Beginner's Guide to SEO, support focused on digital skills is being scaled up to reflect the increasing need for these knowledge bases in the workplace.
::
MoneyPlus Group, a debt solution company based in Manchester, has completed the purchase of Bright Oak, a South Wales-based debt advice and debt management company, for an undisclosed sum. The transaction marks the 22nd acquisition for MoneyPlus Group as it embarks on an ambitious growth project, seeking to cement its position as the largest commercial debt advice firm in the UK.
The acquisition took place following a Change In Control being granted by the Financial Conduct Authority (FCA), which is a detailed due diligence exercise with consumers at its heart.
MoneyPlus Group has seen substantial investment over the past two years from both Intriva Capital and Oak North Bank and has spent that time fine-tuning internal operations ready for significant scaling.
Chris Davis, MoneyPlus Group chief executive, said: "This acquisition is the first in a series of steps we have in place to further establish MoneyPlus Group as a leader in the commercial debt advice sector.
"Sustainability is important to me, and the rest of the executive team here, so we're deliberately strategic in our growth plan. In the current economic climate, it's clear that more of the UK will need help with their finances. We're looking forward to welcoming Bright Oak customers to MoneyPlus Group and supporting them to reach their financial goals."
::
Hydes Brewery has re-opened the doors of its popular Cheadle Hulme pub, The John Millington, following a £300,000 refurbishment.
The refurbishment of the premium dining pub, a Grade II-listed building bought by Hydes in 2005, includes a full interior overhaul including redecoration, new furniture and fixtures plus a redesigned bar layout and more spacious dining and seating areas. The interior modernisation has been carried out to fully complement the building's listed status and heritage, enhancing its charming features and retaining all the character which has made the John Millington a major destination venue for both drinkers and diners.
A refresh of the exterior has also been completed, further enhancing the establishment's outside dining and drinking experience in time for spring. This latest refurbishment forms part of an ongoing multimillion-pound investment programme across the Hydes estate over the next few years. Last year, Hydes committed more than £4.5m to refurbishments of pubs across its estate and it intends to increase that investment throughout 2023.
Managing director of Hydes Brewery, Adam Mayers, said: "The John Millington is a great pub in an ideal location and continues to go from strength to strength. It's great to see it re-open with an inviting brand new look and feel, fully retaining the heritage of the building, which is very important to us and our customers. As a hugely appealing premium dining pub, which is just as popular with local drinkers, we're confident that customers old and new are going to love this contemporary new look for an old favourite."
Hydes, with its brewery in Media City, Salford, was formed in 1863 and supplies beers to wholesalers, pub companies and other brewers throughout the UK and a pub retailing estate of more than 40 pubs across the North West of England and North Wales.
::
Following an exciting first year which saw six new food brands hit the shelves across the country, the Manchester-based Co-op is searching for a second wave of small, values-led and innovative food businesses to join its accelerated support scheme and have the opportunity to work towards seeing their products on the convenience retailer's shelves.
Applications are now open for the accelerator scheme, known as 'the Apiary', which works closely with local, community and smaller-scale suppliers to offer tailored and dedicated support, and mentoring and advice on all aspects of the product journey, including industry and consumer insight, technical hints and tips and, access to the convenience retailer's dedicated buying teams. Businesses should apply via www.rangeme.com/theapiary by Monday, March 13.
Successful applications will have the opportunity to pitch their products to Co-op's buyers, and those selected to join the scheme could join businesses such as Dapur Mariae, Scrapples, Superfoodio, The Woolf's Kitchen, Urban Rajah and, the Wonky Food Co who were the inaugural group of businesses to join the scheme in 2022, and have gone on to see their products have the opportunity to reach a wider audience, and raise awareness of their brand, in selected Co-op stores.
Rebecca Oliver-Mooney, Co-op head of category, including community buying and The Apiary, said: "This is an exciting time for our Apiary programme – the search is now on for the next group of businesses to join our accelerator scheme in 2023. Innovation, provenance, quality, value and diversity is important to shoppers and, we really are looking forward to hearing from new, exciting and innovative producers.
"Previously, the Apiary programme has worked with businesses which have created vegan, Indian, Malaysian and Asian-inspired recipes and, those with a focus on using 'wonky' fruit and veg to avoid food waste. Now we are keen to hear from more businesses with a real point of difference, who are values-driven and offer something unique to interest and excite Co-op members and customers."
::
A Lake District hotel has paired up with local schools to offer work experience to special educational needs students thanks to an employability skills charity.
The North Lakes Hotel & Spa in Penrith worked with Inspira to identify opportunities for work experience with special schools across Cumbria in a bid to give back to the local community and show students the broad range of career opportunities available. Through Inspira's connections the hotel found that they were able to offer six months of work experience to two students in the county.
The hotel is working with a student from the Whinfell School in Kendal, a residential special school for young people with autism. A second student will begin their work experience in the summer. Matt Hopkins, head gardener at the North Lakes Hotel & Spa, is working with the students. He has tailored the work experience to meet the current student's interests and to give him a variety of work to understand what the role entails.
Paddy Sandham, principal at the Whinfell School, said: "For students who have autism gaining that real world experience and those social interactions is so important – it's key to their learning and development."
Susan Watkins, Inspira's area operations manager for Carlisle and Eden, said: "At Inspira we know the importance of connecting local businesses with schools, so that they can better understand the needs of the future generations, the skills gaps, and so that the students can gain experience and knowledge. We are so pleased that the North Lakes Hotel was able to provide work experience for students with special educational needs, as they are an often overlooked group."