North West briefs: Bibby Financial Services; Strive Sales; Vulse; Microdot; EV charging; Tiger Trailers; Watercycle Technologies

Bibby Financial Services, and Coface, which is involved in trade credit insurance, have joined forces in a new collaboration to help SME's in Ireland access securely structured funding solutions while also ensuring they are protected against potential lost revenue.
The aim of the alliance is to highlight the benefits of secure funding solutions which can support the cashflow needs of a business, while also ensuring the necessary credit insurance policy is in place to protect a business from bad debts.
The collaboration will involve Bibby Financial Services, which is part of an international network that operates in more than 40 locations across Europe and Asia, offering their invoice finance product suite to customers to facilitate cashflow and investment activities. Invoice finance offers businesses access to cashflow outstanding from their unpaid invoices, helping them to access income they have already earned but not yet received. As a result, businesses can use their own funds to improve day to day or seasonal cashflow fluctuations or finance bigger growth plans.
In tandem, Coface, which works with 100,000 clients in 100 countries, will provide the necessary credit insurance policy to protect businesses from unpaid debts, late payments, political risk, pre-shipment risks and other losses arising from non-payment for goods or services.
Mark O'Rourke, managing director, Bibby Financial Services, which is part of Liverpool-based Bibby Group, said: "As we face into a year of uncertainty due to a range of macro-economic and geo-political factors, this new collaboration will offer SME's as well as their financial advisors and investors peace of mind that should the worst happen – whether through a customer's insolvency or protracted default – their bottom line is protected, their cashflow is maintained and their future is safeguarded, whether they trade domestically or internationally."
Kevin Behan, head of commercial with Coface Ireland, said: "We're excited about this collaboration with Bibby Financial Services because we feel it provides businesses in Ireland with everything they need to gain access to funding for growth and protection against cash flow issues."
::
Manchester-based Strive Sales, a recruitment agency focused within the software sales industry, has announced the launch of its first international office in Tampa, Florida.
Established in 2018, this marks the company's second office, and its first in the USA and was the next logical step in its growth plan. The office space will provide the perfect setting for the firm's ambitious growth plans over the next two years.
The three-strong team in Tampa will provide a dedicated service to the SaaS Sales market, building Go-To-Market teams for some of the most disruptive, venture capital-backed, software companies across the USA.
John Hitchen, US managing director for Strive Sales, said: "Tampa offers everything we were looking for in a North American headquarters – a robust talent pipeline, an active start-up community, low business costs and an excellent quality of life.
"We're looking forward to building our team and helping our clients scale across the US."
::
CarbonCode, a Cardiff-based developer, has made a strategic investment to acquire 10% of Manchester's social media platform, Vulse, for an undisclosed sum.
The start-up will be working with CarbonCode on the platform's latest update, with the investment helping to create new features, reducing content creation times from hours to seconds. Vulse.co is the brainchild of Rob Illidge, founder of Manchester-based social media agency, Social Republic, launched in 2015.
Capitalising on the meteoric rise of employee advocacy and personal branding, Vulse combines the LinkedIn API, a unique post-scoring system and algorithm knowledge to produce highly engaging posts. Rob, CEO of Vulse.co said: "This partnership will significantly improve our offering to users, providing new features whilst reducing post-creation times. It's a pleasure to work with the CarbonCode team, who are equally as passionate about developing engaging social media content."
Co-founder at CarbonCode, Jay Williams, said: "We have been following the progress of Vulse.co for a long time and we're delighted to officially announce our partnership. Rob and the team have built a market-disrupting product which we're excited to support and accelerate the growth of."
The investment will help support the integration of revolutionary AI features that will help the platform to significantly disrupt the content creation market, having partnered with Manchester Metropolitan University as part of the Greater Manchester AI Foundry.
::
Microdot, the globally recognised music artwork brand, has taken 375 sq ft of space at iconic retail and leisure district, King Street.
The brand, which was launched in 1990 by Brian Cannon, created record sleeve artwork for everything released by Oasis and The Verve throughout the 1990s and has created a selection of artwork for Suede, Cast, Ash and Super Furry Animals. The accreditation 'A Microdot Design' adorns more than 75 million units of product worldwide.
Tom Royston, director at DTZ Investors, said: "We are delighted to be supporting independent brands at King Street and believe an iconic brand with so many links to Manchester like Microdot supports the wider strategy for the district. We are looking forward to watching them grow and develop on the street."
Brian Cannon, founder and creative director at Microdot, said: "We chose King Street for our Manchester store as it is one of the most premium shopping thoroughfares in the city, being in such close proximity to brands such as Pretty Green is great for us and we just love the vibe of the street."
This will be Microdot's second site with the initial store being based in Kendal. Microdot is set to join a number of other brands located on the street including The White Company, Pretty Green, El Gato Negro, TAST, recently launched Franco Manca and Clarks Originals. Lyons Thompson Letts and Orme acted as leasing agents on the deal.
::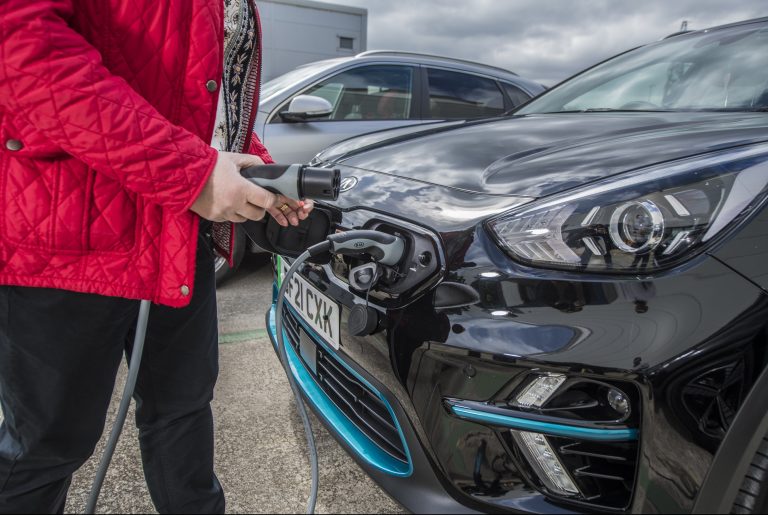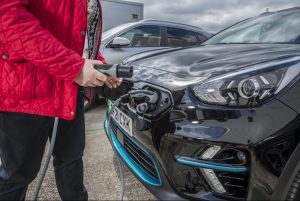 Cumbrian drivers will benefit from £1.4m in government and industry funding for increasing electric vehicle (EV) chargepoints, with up to a further 900 chargepoints in the short term, while working to support Cumbria to deliver many more in the long term.
The funding will expand the current Local Electric Vehicle Infrastructure (LEVI) Pilot, boost the existing On-Street Residential Chargepoint Scheme (ORCS) and help councils, like Cumbria, secure dedicated resource to develop in-house expertise and capability to coordinate chargepoint plans and work with private operators – delivering a more comprehensive and reliable network of chargepoints for drivers.
Technology and Decarbonisation Transport Minister, Jesse Norman, said: "The Government is giving local authorities across England additional help today to energise their chargepoint roll-out plans. Today's commitment will lead to thousands of new chargers being installed, and plans for tens of thousands extra in due course, so that more people than ever can make the transition to using EVs."
The funding will help Cumbria work in tandem with private business, and chargepoint operators will drive the sustainable growth of local networks, building and utilising their collective knowledge and expertise to deliver the most ambitious chargepoints plans for their area.
Several additional funding schemes are already open and available to help install chargepoints for electric vehicles with government support, including the Workplace Charging Scheme, Landlord grant and the Private/Rental grant. The Government has already spent more than £2bn to support the move to zero emission vehicles, helping drive forward the decarbonisation of the UK's entire transport system.
::
Winsford-based Tiger Trailers welcomed local man Ben Bratherton, a graduate of The Prince's Trust's 'Team' programme, to its workforce following his successful work placement with the firm at the end of last year, as the next intake of young people on the scheme are set to embark on their own journey with Tiger this week.
Ben, 19, tasted a variety of roles across Tiger Trailers' business during his placement, from reception and the consumables store office, through to Stage 5 in the factory where kits are assembled to enable efficient production – which is the area Ben is now primarily assigned to full-time while experiencing secondment opportunities in several other parts of the factory and yard.
He said: It's an honour to have been given this life-changing opportunity. I'm enjoying getting to experience working in different parts of the factory and learning new skills. The job has opened up lots of future prospects for me."
Tiger's corporate social responsibility manager, Alison Cartwright, said: "We are very proud indeed to support our local community here in Winsford and Cheshire West by working with organisations like The Prince's Trust. Ben quickly made an impact when he joined us on his work experience placement. It was great to see him graduate, and he has become a credit to 'TeamTiger'.
"As a company, we look forward to continuing to support The Prince's Trust and young people in our local area over the coming months and years."
::
Manchester based Watercycle Technologies, a deep tech company focused on developing sustainable, high-yield, low-cost, mineral extraction and water treatment systems, has signed an agreement with Energia Minerals (Italia), a subsidiary of ASX listed Altamin, to produce lithium carbonate from Energia's Galería EL geothermal brine projects in the Lazio Region of central Italy utilising Watercycle's proprietary Direct Lithium Extraction and Crystallisation (DLEC) technology.
Watercycle's patented filtration process is proven to be able to selectively extract lithium from sub-surface waters/brines and is currently already being piloted in tandem with Cornish Lithium in the South West of England. Its DLEC process is capable of treating a wide range of water types and can deliver dramatic reductions in costs, carbon emissions and water consumption compared with current processes.
Under the terms of the agreement Watercycle will test the brines extracted from a borehole in Italy and once the composition is understood, dedicated membranes will be fabricated by the team based on the chemistry of the water. Watercycle will then process a quantity of the brine using its DLEC process. If successful, the two parties will examine the potential for initiating large scale pilot testing in Italy.
Watercycle CEO, Dr Seb Leaper, said: "This agreement is a further validation of our proprietary membranes and processes which are gaining increasing traction both nationally and internationally. Each brine has different characteristics, and it is part of our development model to test multiple brines to further prove the efficacy of our technology and provide leading edge, sustainable solutions for lithium and critical mineral extraction from them."
Watercycle co-founder and CTO, Dr Ahmed Abdelkarim, said: "Our technology has taken years of development both within the University of Manchester and now within Watercycle, the vehicle that is advancing its development and implementing the commercialisation strategy. We are making fantastic headway in the extraction of multiple critical minerals including cobalt and graphite from spent batteries and the utilisation of our processes in desalination, critical in today's world where water shortages are being becoming more pronounced."