Science and Technology shake up as government start Budget tease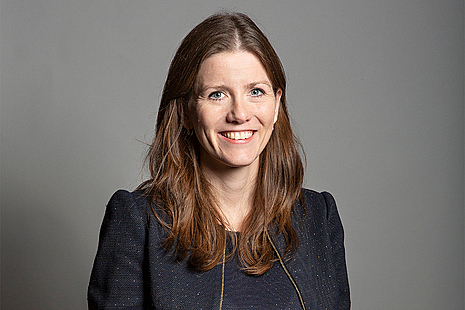 Lobbying and hustling ahead of next week's Budget has begun in earnest, with pledges of investment in science and technology.
Stories emerging over the weekend have pre-empted cuts to research and development tax credits, a lower than requested increase to the defence budget, and programmes to get people back into work, either through an expansion of occupational health programmes or skills training for over 50s.
Prime Minister Rishi Sunak and Technology Secretary Michelle Donelan have today a raft of new measures worth over £370 million to boost investment in innovation, in what the government is calling "the 5 technologies of tomorrow" – quantum, AI, engineering biology, semiconductors, future telecoms plus life sciences and green technologies.
The government has promised £9 million to support a quantum computing research centre by Silicon Valley-based business PsiQuantum in Daresbury, near Warrington.
The new Science and Technology Framework is the first major piece of work from the newly created Department for Science, Innovation and Technology (DSIT) to bring together responsibility for the UK's research and innovation system into one single department for the first time.
Today's announcements build on existing government claims to support science and technology. This includes setting up the Advanced Research and Invention Agency (ARIA) to fund high-risk, high-reward R&D; investing £100 million in a pilot bringing together national and local partners in Glasgow, Greater Manchester and the West Midlands to accelerate their growth into major, globally competitive centres for research and innovation; and publishing the UK Digital Strategy for digital infrastructure.
Science, Innovation and Technology Secretary Michelle Donelan said: "Innovation and technology are our future. They hold the keys to everything from raising productivity and wages, to transforming healthcare, reducing energy prices and ultimately creating jobs and economic growth in the UK, providing the financial firepower allowing us to spend more on public services.
"That is why, today, we are putting the full might of the British government and our private sector partners behind our push to become a scientific and technological superpower, because only through being world-leaders in future industries like AI and quantum will we be able to improve the lives of every Briton."
There is also likely to be a return of the UK to the Horizon Europe research programme, which was hinted at last week when Sunak signed the Northern Ireland deal with the European Union. 
Vivienne Stern, chief executive of Universities UK, said: "We are relieved to hear that the Windsor Framework has been agreed. The removal of this political roadblock must now lead to the rapid confirmation of UK association to Horizon Europe, Copernicus and Euratom, as set out in the [EU-UK] Trade and Cooperation Agreement.
"Full association with Horizon continues to be the best outcome for both the UK, and for our research partners across Europe and beyond. We urge all sides to start the necessary talks now so that association can take effect as soon as the framework is implemented."
The collaboration will enable PsiQuantum to develop the advanced cryogenic systems that are critical in its mission to build the world's first useful quantum computer.
Quantum computers are anticipated to solve problems that would otherwise be impossible to solve on any supercomputer now or in the future, across industries including cyber security, drug discovery and climate technologies to drive large-scale decarbonisation.
Working in a different way to a classical computer, a quantum computer will be capable of solving certain computational problems that might otherwise require a billion years to calculate on today's fastest supercomputers
Scientists are already building intermediate-scale quantum computers – also known as Noisy Intermediate Scale Quantum, or NISQ computers – but there are significant technological advances to overcome before they can be useful in practice.
STFC's Daresbury Laboratory is already home to one of Europe's largest cryogenic cooling facilities, developing cryomodules for large scale research facilities across the world.
PsiQuantum will work with STFC's experts to build an advanced cryogenics centre that will increase its cryogenic capabilities 100-fold.
Here, they will build and test quantum computing modules with the highest cryogenic cooling power to date.
Mark Thompson, chief technologist and co-founder at PsiQuantum, said: "We are very excited to be setting up a lab in the UK in collaboration with the STFC's Daresbury Laboratory. The UK has a long history in quantum technologies and a talent pool of exceptional quantum engineers.
"The STFC team and facilities are absolutely world class, with a deep history of accomplishments in large-scale scientific infrastructure. Access to existing cryogenic infrastructure and expertise accelerates PsiQuantum's mission to deliver a large scale quantum computer."
Paul Vernon, head of STFC's Daresbury Laboratory, said: "PsiQuantum is a shining example of how STFC is supporting pioneering businesses in their mission to develop the technologies that have the potential to change the world we live in, to transform industry and change our lives for the better."