Professional skills academy launched following £1m investment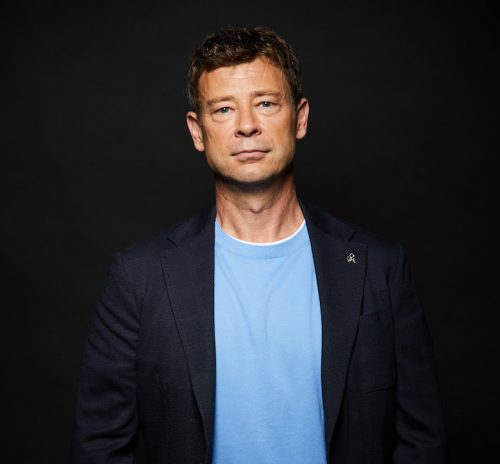 Challenger consulting firm, S&A Transform Group, is investing £1m in its own professional training and apprenticeships academies to create a Northern pipeline of talent to plug the UK's professional skills gap crisis.
The group, founded in London by entrepreneur Darren Coomer in 2010, specialises in large-scale business, technology and digital transformation.
It formally launched The S&A Academy today (March 7) and will be based in Manchester's Spinningfields business and tech district, as part of the Northern Tech and Science Powerhouse movement.
Coomer spent much of his early tech career in the North West. He went on to pioneer transformational CTO/CIO and COO roles in large financial services and insurance organisations such as LV= and the Co-op.
The S&A Academy will have three specialised academies: Technology & Digital, Science & Laboratory, and Business & Leadership, each providing personalised professional training and apprenticeships as well as bespoke course creation and certification programmes for corporate clients.
The academy aims to play a pivotal role in providing a professional skills training and apprenticeship pipeline across Greater Manchester, Merseyside, Yorkshire and Lancashire.
Coomer said: "Manchester and the North West were the natural choice to headquarter the S&A Academy given our history of launching other businesses in the region. It was the world's first industrial city and now Manchester is the driving force of the Northern Tech and Science Powerhouse.
"The UK tech sector finished last year number one as the leading tech ecosystem in Europe and also number three in the world, with UK tech valued at over $1 trillion. The S&A Academies are strategically positioned to make a valuable contribution to the UK economy and the Northern Powerhouse by training the next generation of tech, science and business apprentices to maintain the talent pipeline to those fast-growing ecosystems."
The S&A Group, along with its parent investment fund, Moorfield Holdings, had previously invested more than £1m founding another Manchester-based training provider, Credersi. They will now look to take their experiences of designing and delivering critical science, lab skills and tech training programmes, as well as expertise in business consulting to launch the S&A Academy.
The three S&A Academies will consolidate S&A Group's existing apprenticeship provision – which is licensed by the Education & Skills Funding Agency and regulated by Ofsted – as well as providing additional support to S&A's growing consulting business.
Coomer said: "We built the S&A Academy to provide a future-proofed industry relevant professional training and apprenticeship programme that is commercially in tune with the real world and not a purely academic-led syllabus.
"It has been developed using extensive knowledge, expertise and experience, as well as detailed client feedback from many years of delivering business and technology consulting."
He added: "The recent closure of start-up growth network Tech Nation, which had incubated over a third of the UK's tech unicorns, further reinforces the huge importance of developing our digital skills economy and workforces.
"By investing in professional apprenticeships in science, tech and business, we are, by default, investing and producing the next generation of professional careers with our own British talent."