EG encouraged by electric vehicle trial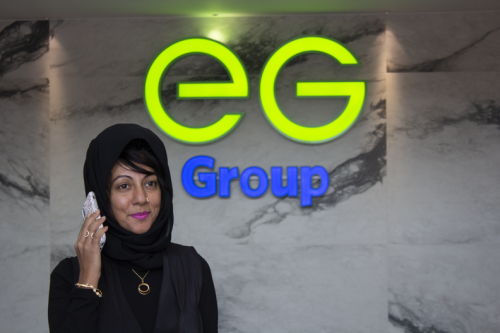 EG Group is focused on reducing debt by asset sales and expanding cash generative businesses, its board stated today (9 March 2023).  
Blackburn headquartered EG is also encouraged by trials of ultra-fast electric vehicle charging and infrastructure, as profit growth from petrol sales were 'largely flat'
Zuber Issa, CBE co-founder and co-CEO of EG Group, said customers have continued to "respond positively" to the conversion of petrol station retail outlets to Asda On the Move convenience stores and the move to expand EV charging. 
The group's evpoint brand opened its flagship location in the UK in August 2022. By December 2022, a total of 21 sites had opened, demonstrating the Group's commitment to meet customer demand and transition to lower-carbon vehicular fuels.
"We are encouraged by our ongoing trial of ultra-fast chargers and infrastructure, evpoint, in the UK, as part of our energy transition plans to lower-carbon fuels," Issa said.
Still tightly run by the Issa brothers, EG has this week agreed to the sale and leaseback on a portfolio of its sites on the east coast of the United States of America to Realty Income Corporation, the S&P 500 company structured as a real estate investment trust, for a total consideration of approximately $1.5bn. 
Further sales haven't been ruled out, but when asked which ones, and whether further brands would be acquired, an EG spokesperson said: "I'm afraid that we can't comment on market rumour or speculation."
As reported on TheBusinessDesk.com this week, the 415 store assets under the Cumberland Farms, Fastrac, Tom Thumb and Sprint banners. EG Group said it received "a high degree of interest from multiple blue-chip investors and attractive terms for the transaction," which is expected to close in the second quarter of 2023. 
EG will use net proceeds to repay debt and remains committed to a significant freehold underpin in the USA and globally.
In addition, EG has agreed the disposal of 26 non-core sites under the Minit Mart banner in the Group's central USA portfolio for total gross proceeds of $48m, with no impact on EBITDA of the Group.
EG's EBITDA increased by 1.9% to $1.46bn for the full year to December 31, 2022, while total revenue rose by 25.1% to $33.04bn, which includes the contribution of recent acquisitions and the total number of sites now stands at 6,612, of which two thirds are company owned and company operated, with the increase primarily driven by its completed acquisition from OMV of 285 forecourts in southern Germany in May 2022 – strengthening its European business.
They opened 88 new food service outlets throughout 2022 including its 100th Asda On the Move convenience store in February 2023. Asda supplies the products on a wholesale basis to EG, which owns and operates each site.
The business sold 17.58bn litres of fuel, a decline by 0.5% on last year. 
In total EG grew total revenue by 14.2% to US $7.99bn on a constant currency basis in Q4, compared with the final quarter of 2021. Ongoing growth in the Group's Foodservice business was supported by 23 new openings in the quarter.