NW business briefs: STEM ReCharge; 438 Marketing; Freedom Media; Plus Dane; Lighthouse; Modern Milkman; Blackburn BID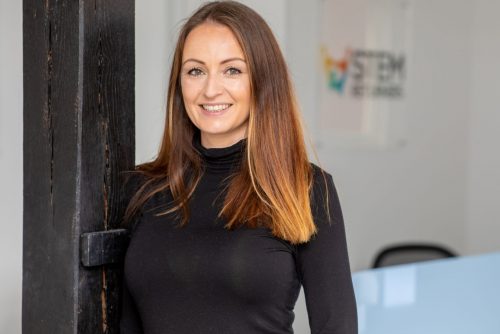 Parents and carers in Liverpool and surrounding areas trying to return to STEM industries after a career break can now apply for a free-of-charge government programme delivered by return to work experts Women Returners and STEM Returners.
The STEM ReCharge initiative, launched and funded by the Government Equality Hub, will provide return to work career coaching, job skills training and sector-specific upskilling and mentoring to returners with tech or engineering experience. Employers in Liverpool and surrounding areas can also benefit from the free-of-charge training and support to enable them to better recruit and retain this talent pool who are so often overlooked.
An Employer Insight Event, supported by the Liverpool City Region Combined Authority, will take place at The Women's Organisation, St James St, Liverpool, on Tuesday April 25, from 0930 to 1100. Local organisations can find out more about the training and learn from the experience of Women Returners and STEM Returners, together with successful returner employers and returners.
Julianne Miles, CEO of Women Returners, said: "Over the last nine years, we have seen the multiple challenges parents and carers face when trying to return to professional roles after a long career break. More support is needed around the UK, but particularly in the Midlands and the North. Working together with local employers, we can create more supported routes back to work for parents and carers and continue to dismantle the career break penalty that is so evident in STEM."
Natalie Desty, director of STEM Returners, said: "As an industry, we need to do more to increase the opportunity for returners in STEM and lower the barriers they face when they try to resume their careers. We would like to encourage returners and employers to take advantage of this free programme and work together to help more parents and carers return to work."
There are currently around 75,000 people – the majority women – who are economically inactive due to caring responsibilities in the UK, who had a STEM occupation before their career and who would like to return to work in the future, according to government figures. Additionally, many more professionals are working well below their skills levels around their family. These talented professionals face an uphill battle when trying to get back to professional work, with a range of challenges from lack of self-confidence to widespread recruiter bias against people with a gap on their CV.
::
Knutsford-based 438 Marketing, with offices in Cheshire and London, has, for the first time, tipped over the £3m revenue mark, a landmark achievement which it said it is attributing to a significant uptick in delivering strategic marketing solutions for international businesses.
The agency, which lists PepsiCo, Element Materials Technology and Waters within its client partner portfolio, was founded in 2005 and specialises in supporting global B2B brands with strategic direction and business transformation. In its last financial year, the agency achieved 26% YOY growth and bolstered its headcount by a further six staff taking its numbers to 35 across the two offices. 438 also attracted three new clients – international language services company RWS, ofi, a global leader in food ingredients, and world leading specialty measurement company, Waters. In the past three years the agency has increased profits by more than 248%.
Co-founder, Andy Whitmore, said: "Three or four years ago we were predominantly an integrated marketing services provider, delivering campaigns for a range of B2C and B2B clients. But the conversations we were having with clients were already starting to change. Businesses were approaching us for help with more significant transformation – digital, brand or cultural – or, in some cases, fundamental organisational change which spanned all three.
"A major change that's undoubtedly been a driving force behind our own rapid progression has been in the accelerated implementation of new technology. Working in collaboration with client-side digital teams, our remit has evolved to help ensure that adoption keeps pace with innovation – through the design and delivery of highly effective, user-focused brand and communications strategies."
Whitmore added: "We are predicting another strong year for 438, as we continue to make change matter for global corporations, delivering richer workplace cultures, successful digital transformation, and more authenticity and purpose to brands. This sits alongside our longstanding relationships in the automotive sector, delivering integrated brand campaigns such as Driven To Do for Isuzu, and our work for organisations such as Ecolab, WTW, Bright Horizons and Survitec."
::
Another North West company celebrating a significant increase in turnover is advertising agency Freedom Media Group, which was set up in 2018 by former executive of media giant Global, Daniel Thompson, who revealed the business has more than doubled its turnover to £2.5m, compared with £900,000 the previous year.
The company has worked with the likes of Ray Winstone, David Jason, Robbie Williams and Dragons' Den star Deborah Meaden and its record growth has been achieved without receiving any investment. Thompson, who spent nearly nine years as Global's commercial director in the North, said the company is now confident of growing turnover to £4.2m in 2023/24 and increasing staff numbers from four to 10 by the end of the year.
He said: "Freedom is not your typical advertising agency. Everything we do is driven by data so it's targeted, trackable and accountable. Wherever people walk, look or listen, we have routes to media to get into their ears, their eyes or onto their fingertips. By utilising custom data sets and insights we work with brands to help them find the best way to target their potential customers."
The company has a range of platforms at its disposal including TV, radio, podcasts, TikTok, Snapchat and billboard advertising. Freedom Media is based in a Grade II-listed building next to the Peak Forest Canal in Marple, Greater Manchester, and is made up of three core divisions spanning digital, out-of-home and audio. It is an independent media planning, buying and advertising agency, with clients including LMA, Vauxhall, IJ Kayes, Puttshack, Thames Valley Police and Hampshire Police.
The other members of the team are digital director Mathew Bowden and media executive Olivia Perkins.
::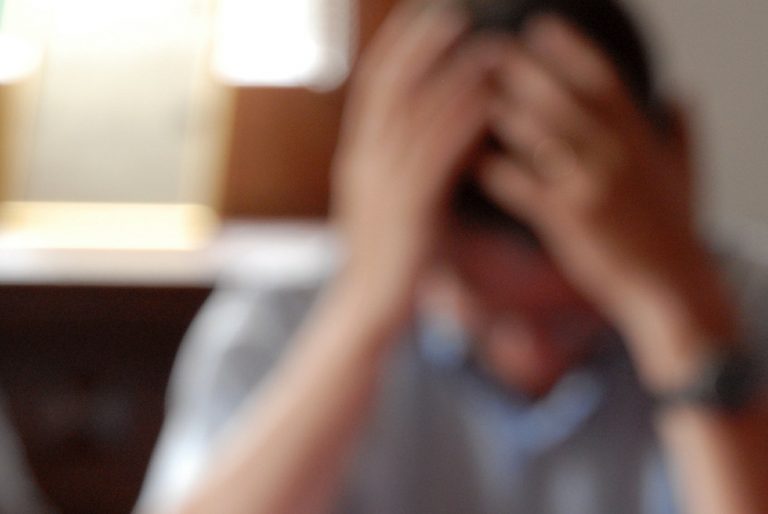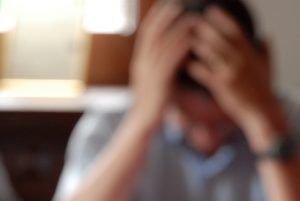 Plus Dane Housing has teamed up with a specialist organisation to deliver bespoke mental health support to its customers across the Liverpool City Region, and Cheshire.
The partnership with First Person Project CIC is designed to work with customers in need of help with their wellbeing. First Person Project is a Community Interest Company, which means it invests in communities by providing professional mental health support for individuals and organisations through one-to-one sessions, specialist accredited mental health training, education programmes, coaching and support workshops. Its aim is to create stronger communities and improve mental health and wellbeing for all.
Sian van Oosten, strategic partnerships manager at Plus Dane, said: "Plus Dane is a housing association with a social purpose, and as such we are committed to supporting customers who may need help and support in areas including mental health and wellbeing. By working in partnership with First Person Project we are really pleased to be able to provide tailored support to help people improve their personal situations."
One example is David (not his real name), a care leaver and Plus Dane customer who was referred to First Person Project in November. He was suffering with issues including anxiety and paranoia. As these were affecting him finding work, he was also in severe financial hardship. First Person Project arranged a meeting with David, and worked with him to assess his needs and make a plan to help improve his mental health. He has now found a catering job and is better able to support himself.
"We developed an incredible relationship, and he is doing amazing," said First Person Project founder Matty Caine. "David has been really proactive in getting involved in all sorts of activities and opening up, and this has made such a difference to his circumstances. Now he is back in work and taking courses, and we really hope he will soon be able help us deliver our Wellbeing Wednesdays holistic programme, too."
::
Modular housebuilder, IDMH Limited, has rebranded to Lighthouse, marking the start of a new era for the business which has undergone major changes since a restructuring in 2020, following a pre-pack administration process, that saw Tom White appointed as CEO and the nurturing of a talented team.
Tom said: "The past two years have been about laying the foundations for the business and providing a strong operational platform that enables us to invest in our people and processes to create an innovative and scalable business. We have built a best-in-class team and continue to hire top talent for key roles. We have also developed a strong culture for excellence, hard work and transparency. We are working with a wide range of clients on some high profile projects across the UK."
He added: "Today's rebrand signals that we are entering a new chapter. One where our focus on quality, speed and sustainability reflects the important role of modular construction in building more homes in the UK at the pace the nation needs, whilst driving significant environmental benefits in the construction sector."
The new name, Lighthouse, represents the business's focus on robust quality, an emphasis on homes that are well designed with respect to light and space and the company's pioneering spirit. The company's legal entity and legal name (IDMH Limited) remain unchanged.
Using proprietary software, rigorous processes and sustainable materials at its factory in Tinsley, Sheffield, Lighthouse, which also has offices at Daresbury, in Warrington, manufactures high quality modular buildings that can be delivered at speed.
::
Modern Milkman, the Colne-based online grocery service, is now a Certified B Corporation, joining a community of more than 1,100 businesses across the UK that are working together to make the world a better place.
Founded in 2018, Modern Milkman's mission is to reduce plastic waste. Committed to innovation and collaboration through its network of growing eco-conscious milkmen and women, British dairy farmers and independent suppliers across the nation, Modern Milkman's aim is to make convenient, ethical shopping accessible to everyone. Being certified B Corp demonstrates, it says, Modern Milkman as a business that meets high standards of social and environmental performance, accountability and transparency.
Simon Mellin, CEO and founder at Modern Milkman, said: "We founded Modern Milkman with a mission to revolutionise sustainable shopping habits and we're honoured to be counted among businesses that not only meet high standards of social and environmental impact, but are leading a global movement working with other businesses to better the world.
"Becoming a Certified B Corp is a huge milestone in the Modern Milkman journey, showing that we are a purpose-driven business. It's a celebration of all the hard work the team puts into making the service a force for good – which is genuinely no small feat – and I'm excited for what this means for the future of Modern Milkman."
Nicky Hodgkiss-Cook, chief marketing officer at Modern Milkman, said: "We wanted to join a community of changemakers, to amplify our impact by being held accountable to continuously improve and through the collaboration opportunities B Corp offers. We're proud to show our commitment as a purpose-driven brand in our mission to prevent plastic entering our waste streams with our plastic free products and return and reuse model."
::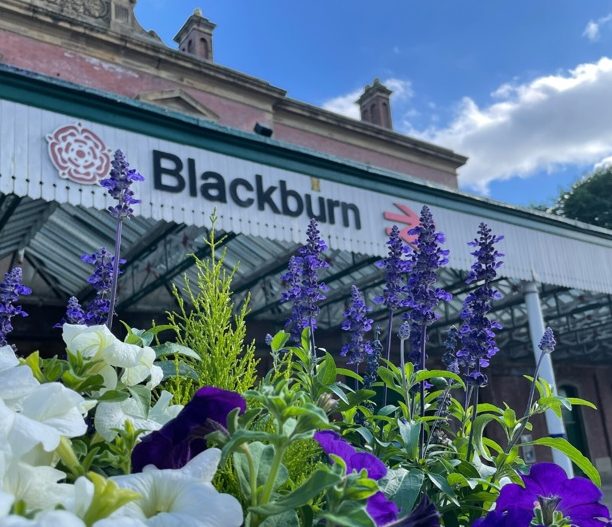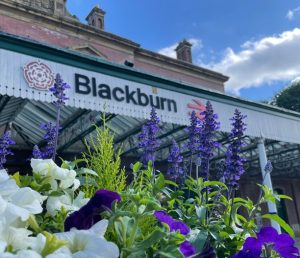 Blackburn Business Improvement District (BID) has 'adopted' Blackburn train station to make it a more welcoming place for visitors to the town.
The project will see Blackburn BID undertake planting projects at the station in partnership with BID members, local community groups and schools to make it an attractive environment at the heart of the town centre. Catherine Price, Blackburn BID manager, said: "Blackburn train station has over one million users per year – that's 3,000 per day.
"One of the BID's priorities is to make Blackburn cleaner, greener and more sustainable. We want visitors to Blackburn to have a great experience, and for the station to positively represent the town centre. Research shows having local communities involved and active at their local station reduces anti-social behaviour and helps bring the station into the heart of the community it serves."
The adoption follows the successful planting project Blackburn BID Growing Places – which has seen communal green spaces revitalised by groups and individuals to bring colour and vibrancy to different pockets of the town centre. Town centre planters and planting areas have been designed, planted and looked after by groups including Blackburn Youth Zone (BYZ), Child Action North West, BwD Adult Learning, Blackburn Foodbank, Age UK, Nightsafe and Purple Patch.
Blackburn train station adoption is the next stage in making Blackburn town centre cleaner, greener and more sustainable, and will form part of the Blackburn in Bloom partnership project with Blackburn with Darwen Council, The Mall Blackburn and town centre partners.