£56m net zero building 'to break ground this year'

The developers behind the planned growth of Knowledge Quarter Liverpool have confirmed they plan to break ground this year on a key net zero, grade A office building.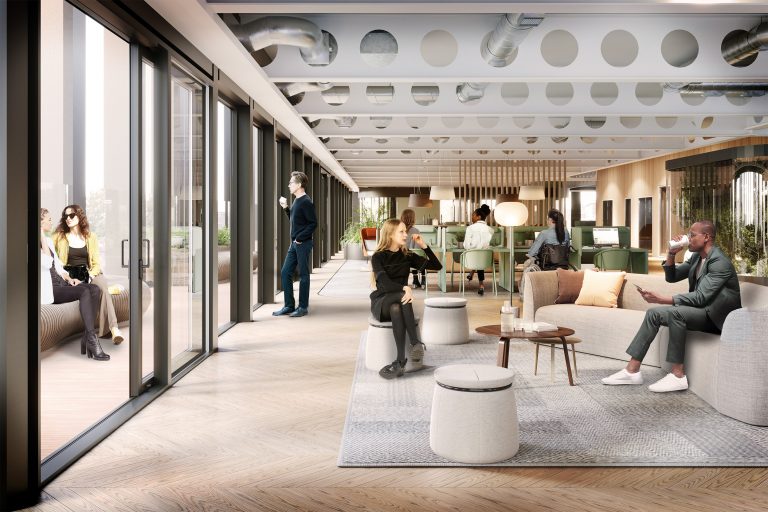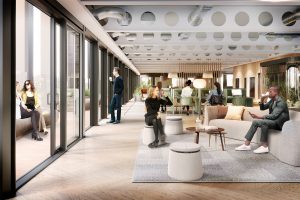 Hemisphere is being showcased by Sciontec and Liverpool city region leaders, including mayor Steve Rotheram, as part of an innovation-focused delegation currently out at international property conference MIPIM.
Hemisphere is a 120,000 sq ft development in Paddington Village now expected to cost £56m. The building, which received planning permission last year, was originally budgeted at £35m.
Rotheram said: "Developments like this are befitting of a modern, forward-looking city region like ours.
"Sciontec's plans for Hemisphere encapsulate much of my vision for the region: harnessing the expertise of our world-class universities in the heart of the Knowledge Quarter, attracting nationwide jobs and housing it all in one of the cleanest, greenest buildings in our region – the first to be operationally net zero."
Colin Sinclair, chief executive of both KQ Liverpool and its property development arm Sciontec, said Hemisphere will be "an inclusive destination for health, life sciences, tech and digital innovation".
Situated next door to The Spine, Hemisphere will be the first new-build development for Sciontec, the owners of Liverpool Science Park, which is already in conversation with a number of potential prelets.
He added: "Hemisphere promises to change the future of work. Operational net zero carbon; designed for people who truly care about the environment, for businesses and agencies who are driven by innovation, inclusivity and wellbeing."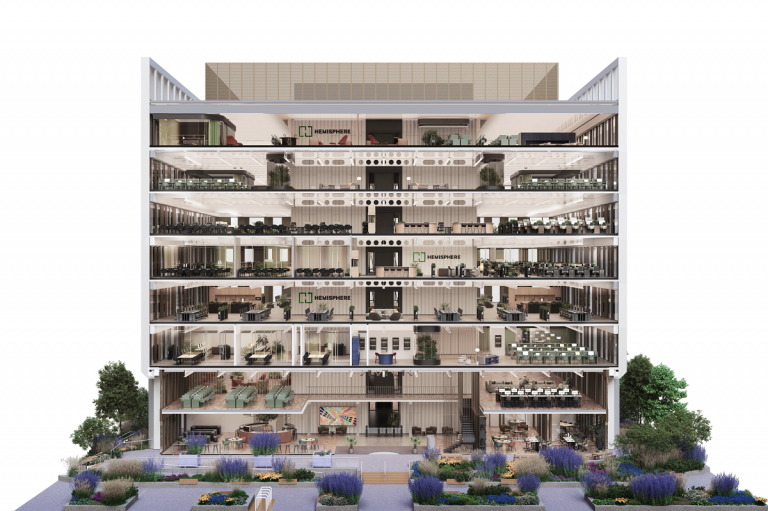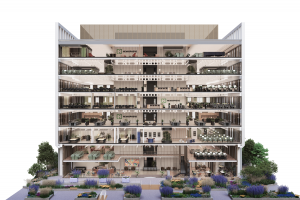 During this week's MIPIM, Sciontec also announced that it will provide free sustainability guidance to all of its customers, to help them meet their own targets for operational energy use, as part of a green leasing strategy.
This will form part of Liverpool City Council's 10 post-pandemic pledges to stimulate economic growth, forecasting 800 new jobs and supporting 100 apprenticeships during construction alone.
Sciontec is aiming to break ground at the end of 2023, with a completion date in late 2025.