Home appliances giant extends presence at Birchwood Park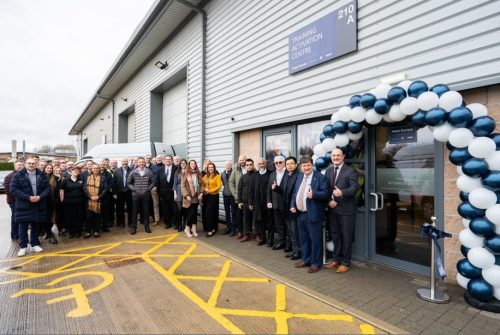 Haier Europe, the multinational home appliances and consumer electronics business, has expanded its presence at Warrington's Birchwood Park.
The business has opened a new training activation centre at the North West's largest out-of-town business destination.
Haier Europe has been manufacturing highly customisable, tailor-made home and kitchen appliances for more than 30 years, and includes brands such as Candy, Hoover and GE Appliances within its portfolio. Haier Europe now has three units at Birchwood Park.
Andy Lane, service director at Haier Europe, said: "Haier Europe's new unit at Birchwood Park is a training activation centre, where skilled engineers will be trained in the company's latest products and technology. This training will enable them to provide a top class service when our customers call us with any queries.
"We look forward to training our engineers in this new unit and we are delighted to be centring these units in Birchwood Park as we continue to grow our strong relationship with the park."
Haier UK has been an occupier at Birchwood Park since November 2018. The new training activation centre follows a new brand activation centre in 2020 – the deluxe showroom comprising separate sections for Haier, Hoover and Candy brands, a chef's theatre for cooking demonstrations as well as 140 appliance models from the group's expansive product portfolio.
Martin O'Rourke, commercial director at Birchwood Park, said: "For years, Birchwood Park has had an exceptional relationship with Haier UK and we are delighted to once again support the business with its continued growth, this time opening a training academy right here at the park.
"We're looking forward to seeing the quality of training Haier provides to its engineering staff in its new facilities, and we'll always be on hand to accommodate any future expansions and updates."
The park recently welcomed a number of new occupiers to its business community, including global environmental services provider Tradebe and engineering experts SEMP. Both businesses have taken up office space in Chadwick House, located at the heart of Birchwood Park.
Birchwood Park is also set to bring 161,000 sq ft of warehouse space to the region with its latest Cavendish warehouse development. This will give both new and existing occupiers, like Haier Europe, the opportunity to expand or even take up another space to let should they need it.