NW cultural organisations share almost £4.3m of new government funding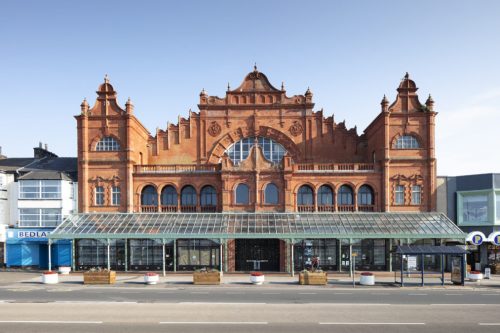 Several North West recipients are among more than 70 cultural organisations across the UK to be given a financial boost by the Government to improve access to the arts and support economic growth through culture.
The Government's Investment Development Fund comprises the Cultural Development Fund, Libraries Improvement Fund and Museum Estate and Development Fund.
Under the scheme, Morecambe Winter Gardens will receive £2.743m from the Cultural Development Fund. The site is a Grade II-listed building, designed by architects Mangnall and Littlewood, with Frank Matcham as a consulting architect.
It was originally built as the Victoria Pavilion Theatre in 1897 and was an extension to the existing Winter Gardens complex, which has since been demolished. The theatre closed to the public in 1977 and was listed the same year. It is considered to be one of Morecambe's most significant features.
The Libraries Improvement Fund has allocated £275,960 to St Helens Council Library Service, £198,872 to Manchester Libraries, and £151,520 to Oldham Council Libraries.
Meanwhile, the Museum Estate and Development Fund will give £143,841 to The Fusilier Museum in Bury, £673,826 to Queen's Park Stores in Manchester, and £104,865 to Salford Museum and Art Gallery.
Culture Secretary Lucy Frazer said: "This investment will help to level up access to arts and culture for everyone, no matter where they live.
"Culture helps us create lifelong memories with our families and friends, provides entertainment and joy, and allows us to explore the world around us in new and exciting ways. It can also boost tourism, support local business and drive local economic growth.
"This funding will support brilliant arts organisations to upgrade their venues and create new projects that will be at the heart of their communities."
Darren Henley, chief executive of Arts Council England, said: "Investment in creativity and culture is a catalyst for improving wellbeing and raising aspirations, reinvigorating pride in communities, regenerating high streets and local economies, and bringing people together."