NW business briefs: Kinaxia; Science & Industry Museum; B&H Precision Tooling; Foundation 92; Your Trust; Network Rail

Kinaxia Logistics has stepped up its sponsorship of Betfred Super League and World Club champions St Helens for the 2023 season.
The group is sponsoring Saints and England women's international Shona Hoyle as part of an expanded partnership with the club for this campaign. As a platinum club partner, Kinaxia's logo once again features on Saints' famous Red Vee shirt as well as the men's away kit and third kit, the women's team jersey, the reserve and academy kits and replica shirts.
St Helens famously won the World Club Challenge in Sydney last month with a 13-12 golden point victory over Penrith Panthers after winning the Super League Grand Final last season for the fourth year in a row. Saints are now bidding for a record-breaking fifth consecutive title in 2023.
Kinaxia is a top 15 UK logistics group employing more than 1,800 staff nationwide with a fleet of more than 850 vehicles which transport goods for the retail, leisure, food and drink and manufacturing sectors. The group, which has its headquarters in Macclesfield, has 2.7 million sq ft of warehouse facilities nationwide, offering contract packing, e-fulfilment, returns management, storage services and a complete distribution service. Group revenues for 2022 reached a record level of more than £200m.
Richard Smith, managing director of Kinaxia's Primary sector business, said: "We're delighted to reaffirm our long standing partnership with St Helens and to extend our sponsorship by supporting Shona this season. As a North West-based business with a strong heritage and presence across the region, there is no better sport to be involved with than rugby league. It's a really good fit for us."
Dave Hutchinson, general manager of St Helens, said: "We know that the current economic climate is tough for lots of businesses and fans, which makes renewed partnerships such as this one very special, and we thank everyone at Kinaxia once more."
::
The Science and Industry Museum in Manchester has received a National Lottery Heritage Fund grant of £225,000 to support the project to re-imagine its iconic Power Hall gallery.
The Power Hall houses one of the UK's largest collections of working steam engines. It has been temporarily closed since 2019 to allow for major conservation works to the roof and an internal re-display. When it reopens, the multi-sensory gallery will have a renewed focus on original historic machinery with a compelling connection to Manchester, telling stories of the relationship between humans and engines and showcasing the impact skilled engineers and technicians had and continue to have on the world today.
The Heritage Fund grant will mean visitors continue to benefit from the gallery's world-class display of historic working machinery into the future by supporting the development of a volunteer programme dedicated to these objects, where valuable skills and knowledge can be preserved and shared.
As part of Power Hall's regeneration works, the museum is also embarking on a sector-leading decarbonisation scheme. The funding will support the museum to run its historic, fossil fuel-powered engines using green 21st century technology to recreate the movements that once powered Manchester's industries. It will also aid the conservation and maintenance of the machines, keeping them operating in line with the museum's net zero goal.
Sally MacDonald, director of the Science and Industry Museum, said: "We are delighted to have received this substantial grant from The National Lottery Heritage Fund. It gives us a huge opportunity to breathe new life into our world class collection through improved storytelling and make clear connections between the impact of technologies developed right here in Manchester with people, industries and places across the world."
::
Stockport-based B&H Precision Tooling, part of the ASG Group, a global UK-based aerospace manufacturing company, has achieved the JOSCAR (Joint Supply Chain Accreditation Register) qualification for Aerospace, Defence and Security Sectors, sponsored by BAE Systems.
This accreditation validates the quality and reliability of B&H Precision Tooling's products and services and has gone through the process required to demonstrate its commitment and credentials to the industry. The JOSCAR register is a cross-sector collaborative accreditation scheme that provides a trusted, single source assurance framework for customers in the aerospace, defence and security sectors.
It enables suppliers to demonstrate that they meet the necessary quality, safety, and business standards required by leading global aerospace and defence OEM (original equipment manufacturers). The register is valued by some of the largest purchasers in the defence community including, but not limited to, BAE Systems, Ministry of Defence, Leonardo, Rolls-Royce, Lockheed Martin and many more.
ASG Group managing director, Simon Weston, said: "This accreditation validates our commitment to quality and reliability, and demonstrates our readiness to work with global aerospace and defence OEMs. We are proud to have been sponsored through the process by our customer BAE Systems, and we look forward to building on this achievement to provide our customers with the highest quality products and services."
Achievement of the JOSCAR accreditation is a testament to the company's commitment to excellence in the aerospace, defence and security sectors, ASG Group said.
::
Foundation 92, in partnership with the Johan Cruyff Foundation, For Housing, Salford City Council and CommUNITY Little Hulton, have launched the 'Cruyff Court Class of '92', in Little Hulton, Salford. This new facility will enhance the delivery of Foundation 92's football, sport, and physical activity sessions in the area and serve as a new communal space for the people of Little Hulton.
Members of the Class of '92 unveiled the court alongside Jordi Cruyff, in a warm reunion of former Manchester United team mates, with the first game on the Court seeing the Class of '92 take on members of the community before Foundation 92's Walking Football team took to the pitch. CommUNITY Little Hulton ran a family fun day to coincide with the launch of the court, creating a fun filled day for everyone.
The state-of-the-art court is the first of its kind in Salford, and the first Cruyff Community Court in Greater Manchester. The opening of this facility is part of the Cruyff Foundation's plans to expand the institutions presence in the UK by doubling the number of Cruyff Courts from 21 to 40 by the end of this year, with all of the projects funded by the players of the People's Postcode Lottery.
There are almost 300 Cruyff Courts across more than 20 countries throughout the world that offer young people a safe place in which to play and are designed to encourage participation in a range of sports, as well as providing a space where children can learn about respect, responsibility and integration.
Jordi Cruyff, son of Johan Cruyff and current Sporting Director of FC Barcelona, said: "Every time the Cruyff Foundation opens a Cruyff Court, I feel proud of my father's legacy and this one is particularly special. When I joined Manchester United, the training ground was in Salford. It brings back some fond memories of a different period in my life. I was glad when I heard that this Cruyff Court would be in this area and would benefit from the great support of my former team mates from Foundation 92. Sport is a magical tool that allows kids to socialise and enjoy the outdoors and that's the Cruyff Foundation's objective with this new facility."
::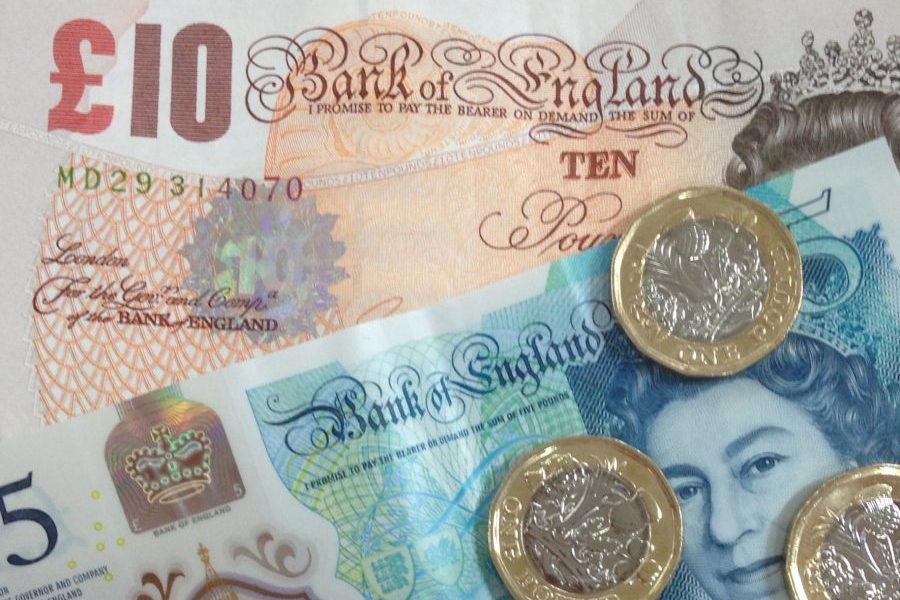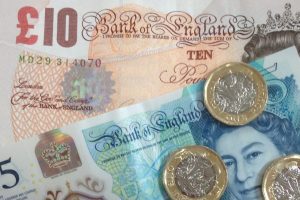 During these difficult financial times, charity Your Trust has been pushing forward, with the support of Rochdale Borough Council, to ensure the real Living Wage is paid from April 1, 2023.
The real Living Wage is the only UK wage rate that is voluntarily paid by more than 12,000 UK businesses to mirror the effects of inflation and general everyday essentials price increases. Your Trust is the latest business to join the movement and implement this wage increase to reflect modern living costs. The charity has announced the real Living Wage will apply to all employed staff, regardless of their age, role or the number of hours they work.
David Gelsthorpe, chair of the board of trustees at Your Trust, said: "It is vital that our rates of pay can accommodate the escalating cost of living. It's without a doubt our team is the most valuable resource we have and it's important we support them in their everyday lives. Introducing the Real Living Wage is a long term investment in our people and we're hoping it will lead to greater longevity of service and trust throughout our employee network."
The current Real Living Wage for the UK in 2023 is £10.90. This increase in wages will be reflected across all 354 jobs within the charity. And with more than 78% of Your Trust employees living within the borough, it will also have a positive benefit on the local economy.
Cllr Susan Smith, portfolio holder for communities and cooperation at Rochdale Borough Council, said: "It's always a pleasure to see organisations across the borough of Rochdale choosing to boost their commitment to employees by opting to pay the real Living Wage. This has a positive impact on the borough."
::
Station platform canopies are being renovated at Lancaster to improve passenger journeys on the West Coast main line. Network Rail is investing £9.5m to restore and upgrade the station building for the future.
The work involves: Replacing all glazing in the platform canopies; repairing and strengthening the structure of the canopy structures; and repainting across the station. The work won't impact train services but passengers are advised the look and feel of the station will be different while the renovations take place.
Because some of the work will need to take place when trains aren't running, Network Rail has written to people living nearby to let them know when work could be noisy. The Grade II-listed station was built in 1846 by 19th century architect William Tite and was first given listed building status in 1990. Before the listing alterations were made across the station including the current platform canopies which were changed in the 1960s and 70s.
Joanna Fielding, Network Rail scheme project manager, said: "Lancaster station is one of the jewels of the West Coast main line so I'm delighted we're able to make this significant investment into the platform canopies and make them fit for the future. The work will not only benefit local people but also tourists who travel to the city and wider region. I'd like to thank passengers and local people for their patience while we carry out this essential upgrade to keep the station safe and attractive for decades to come."
Michael Byrne, Avanti West Coast station manager at Lancaster, said: "We're proud to be working with Network Rail to refurbish the canopy roofs and would like to remind customers our staff will be on hand to assist them during their journeys while the work takes place. Once complete, the project will enhance and protect key features of this beautiful station, so they can be enjoyed by customers travelling to and from Lancaster for many years to come."