Daresbury 'supercomputer' data centre will provide sector-leading facilities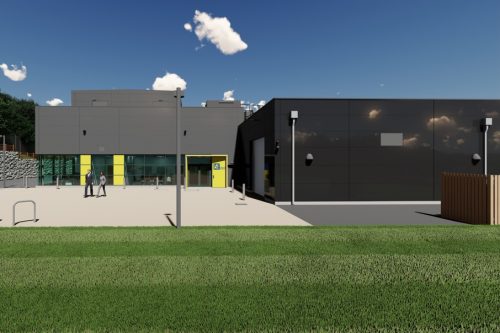 Two Manchester-based firms have been selected to deliver a £30m state-of-the-art data centre facility at Daresbury.
Russell WHBO is the lead contractor for the project and has appointed data centre design and build specialist Sudlows to deliver the Mechanical and Electrical services.
The facility is due to house some of the UK's most advanced supercomputer systems and is being constructed as part of a significant £210m investment into the Science and Technology Facilities Council's (STFC) Hartree National Centre for Digital Innovation.
The 33,000 sq ft finished site will support the Hartree Centre in continuing to deliver high performance computing, machine learning and artificial intelligence services, as well as paving the way to realise their ambitions for the deployment of the UK's first exascale supercomputer alongside their already world leading research into quantum computing.
By utilising the latest in liquid cooling technology, the facility can accommodate systems with a much higher heat flux than that which traditional air cooling would be limited to.
Once built, the facility will represent best in class in design, engineering, construction and operation, not only for specialist supercomputer facilities but for an increasing number of high-density liquid cooled facilities required to support the high-performance IT.
Zac Potts, head of sustainability and innovation at Sudlows, said: "The Sudlows team are proud to have been selected as the specialist partner in the delivery of the critical M&E for the prestigious STFC Super Computer Centre Project.
"The project aligns perfectly with Sudlows' commitment to sustainability in the delivery of highly specialised critical facilities, and it is particularly exciting to see our expertise support the world class research STFC deliver in areas such as AI and quantum computing."