North West leads Q4 office sector resurgence, Big Nine report reveals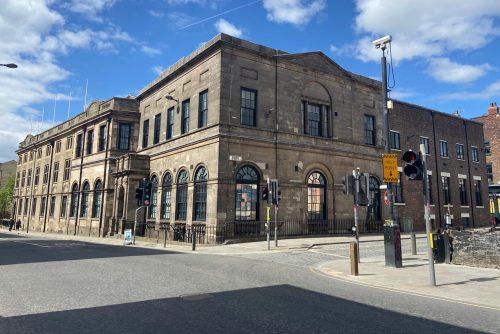 The Liverpool office market outperformed the rest of the country in the fourth quarter, according to Avison Young's Big Nine report.
And the momentum is predicted to continue into the current year.
The final quarter of 2022 saw the highest take-up of office space the city has seen since 2019, totalling 189,601 sq ft, 45% up on 10-year average levels, and ending 2022 as the most active city across the UK's Big Nine markets.
Liverpool's annual take-up totalled 510,552 sq ft. This is despite Q3 figures previously being nine per cent down on Q2 and 12% down on the 10-year quarterly average.
End-of-year deals, including Firesprite's 54,121 sq ft deal at Duke & Parr, which was the city's largest of the year, as well as Green Switch Capital at Exchange Station, Wealth at Work at 1 St Paul's Square, and Direct Line at 5 St Paul's Square, all contributed to ending the year on a high.
Prime rents were also up 16% at £25.50 per sq ft.
Despite these figures, the city is still facing availability shortages with historic low levels at 5.4%, a further 16% drop from the previous quarter.
However, Avison Young predicts that this will change.
Ian Steele, principal in Avison Young's Liverpool office agency team, said: "Availability is likely to increase over the next 12 months as several occupiers in key city core buildings are due to downsize from their existing space.
"As workplaces take on hybrid working policies, the requirements for large office space have shifted, focusing instead on quality and ESG credentials, and we predict that more will, therefore, become available as businesses look to redesign and reconfigure their spaces."
He added: "This year looks set to be another great year for our city, with 140,000 sq ft of refurbished space under construction and due to complete at Martins Bank Building, and a further 109,000 sq ft due to start later in the year at Exchange Station, No1 St Paul's Square and Princes Dock."
Meanwhile, the report reveals that both Manchester's city centre and out-of-town office markets outperformed in Q4, up 38% and 44%, respectively on the 10-year quarterly average, equalling an overall annual take up to 2.3m sq ft, eight per cent above the 10-year average and making it the most active post-pandemic year yet.
The report found that total take-up was 757,094 sq ft in Q4, 42% above the 10-year average, and the second highest performing market of the quarter behind Liverpool.
With 326,002 sq ft of space taken being Grade A, it was 50% higher than Q3 and comprised 77% of all city centre take-up.
The quarter saw a string of major deals, including Deloitte's 63,066 sq ft signing at 100 Embankment to support its expansion plans in the North West, legal firm TLT's 20,020 sq ft pre-let at English Cities Fund's Eden, and Xero's new prime rent-setting deal at Landmark.
An additional 2.5m sq ft of new and refurbished office space is proposed for completion between 2024-2026.
Rupert Barron, director in Avison Young's Manchester office agency team, said: "In 2022 we saw a total of 50 deals of 10,000 sq ft or larger, the highest level since 2019, as occupiers continue to seek high quality space with good ESG credentials as they reassess their post-pandemic needs, with staff experience and recruitment pushing businesses' willingness to commit to more high quality space.
"Despite this, 2022 was another quiet year for development completions, with 4 New Bailey and 4 Angel Square slipping into 2023."