Nelson engineering business acquired by listed Australian group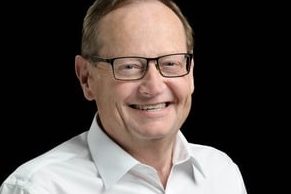 A Nelson-based engineering group has been acquired, for an undisclosed sum, by an Australian headquartered suitor with a Yorkshire base.
The industrial products team at Transcend Corporate, led by Chris Bill, advised the shareholders of Graham Engineering on its sale to K-TIG.
A share purchase agreement was signed on March 21, with completion expected in the near future subject to Australian stock exchange and other regulatory approvals.
GEL has strong foundations in nuclear product development with long term production agreements for major clients in the sector. The company, which employs around 175 staff, has applied its capability to grow into other highly regulated markets requiring high integrity stainless steel, or other exotic metal, fabrications.
GEL now provides advanced manufacturing solutions to clients across a broad spectrum of industries including, nuclear, aerospace, security and medical industries.
K-TIG, is an innovative technology and welding company incorporated, with a UK operation in Sheffield.
Its technology is complementary to GEL's range of advanced manufacturing capabilities.
K-TIG CEO, Adrian Smith, said: "We look forward to providing our technology in addition to the advanced manufacturing techniques already offered by GEL to the nuclear industry and other demanding sectors."
Transcend Corporate partner, Chris Bill, said: "GEL is a strategic asset in the nuclear industry and interest in acquiring it was extremely high.
"In managing the sale process, we were able to identify K-TIG as an ideal future home for GEL. As someone who has been personally involved in the global nuclear industry, it is very pleasing for me to help an important business such as GEL find a new strategic home and to accelerate K-TIG's increasing support of the UK nuclear industry."
Tony Eckford, GEL chairman, said: "Chris's nuclear industry credentials ensured we were able to identify the right buyer and to work through the sale process smoothly."