Law firm unveils new internal structure to deliver legal and business services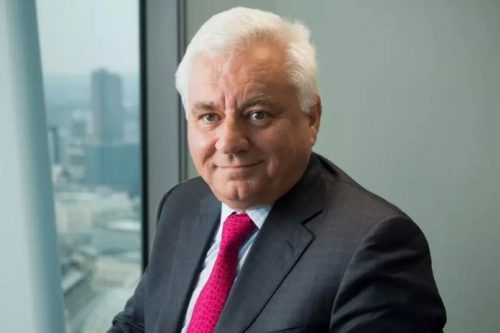 DWF, the Manchester-based global legal business, has outlined a new structure under which it will operate, from May 1.
It will comprise commercial services, insurance services and legal operations.
Commercial services will combine the commercial legal advisory teams with business services including global entity management, forensic accountants, ESG consulting and regulatory consulting.
Insurance services brings together more than 1,600 specialists and combining the insurance-focused legal and business services expertise under a single leadership team.
And legal operations is the firm's alternative legal services provider, delivering services including eDiscovery, contract management, compliance, legal technology, consulting and operations, and knowledge management.
The complementary range of products and services, currently housed within connected services, will now sit in either insurance services or commercial services.
DWF says connected services has performed strongly in recent years, with revenue increasing from £21m in fiscal year 2020 to £34m in 2022 and gross profit more than doubling in that period.
More than 70% of those revenues come from the insurance market.
The firm said these changes to the group's internal structure are a natural evolution to those made at the start of fiscal year 2022, and will allow DWF to go further in how it delivers its integrated offering to clients.
Group CEO, Sir Nigel Knowles, said: "This is the next step in our strategy, integrating colleagues in such a way that our internal operations align with the services we provide and the clients and markets we serve.
"Many of our largest global clients are insurers and our integrated legal management approach is of particular relevance to them. By bringing legal and business services colleagues together into our two largest divisions, we will deliver a truly integrated offering to clients, drive greater internal collaboration and support profitable revenue growth."
He added: "As we look to drive collaboration, scale our offerings and grow our business globally, we will, consistent with our stated strategy, also continue to look for opportunities to grow through M&A, adding further capability in each division with a particular focus on core jurisdictions."
Matthew Doughty has been appointed CEO of insurance services and will continue in his role as chief growth and strategy officer. These roles have substantial overlap in responsibilities, not least in terms of implementing the group's integrated strategy with more of its key clients and leading on inorganic expansion opportunities.
Commercial services will be led by the group's existing legal advisory CEO, Paul Rimmer. Legal operations will be led by existing Mindcrest CEO, Rob Marks.