PE firm backs MBO team at fast-growing HR software business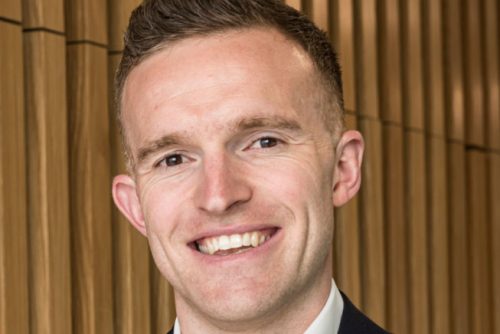 Manchester-based private equity firm, NorthEdge, has completed a primary management buyout into London-based recruitment specialist Cezanne HR.
The company provides flexible, cloud-based human capital management (HCM) software and payroll services for mid-size businesses across the UK and internationally.
Its services cover the entire employee lifecycle, helping to streamline and simplify HR processes, provide better HR insight, improve employee engagement and reduce data administration. The pureplay SaaS business serves users in more than 120 countries worldwide and has experienced significant growth over the past four years.
NorthEdge is backing Cezanne co-founder and CEO Alberto Gabbai, John Hixon, chief operating officer and their team to deliver an ambitious growth plan.
Cezanne aims to build on its strong reputation for product quality and customer-first approach, investing in customer acquisition and retention, continued product development and further investment in people.
Alberto Gabbai said: "The partnership with NorthEdge marks the beginning of an exciting new chapter for Cezanne HR. NorthEdge's support will give us more strength, financially and otherwise, to accelerate our growth towards becoming the leading provider of cloud-based leading edge HR and payroll solutions to the UK market.
"NorthEdge's backing means we can broaden our value proposition to all customers by evolving and widening our software and our services, and by continuing to invest in our people we can maintain our best-in-class and highly effective customer service approach – supporting our goal to deliver the highest level of customer satisfaction and success."
The investment was funded from NorthEdge's SME Fund I, and was led by Jon Pickering, partner and chief investment officer, Dan Matkin, director, and Simone Masterson, investment manager. The deal will see Dan Matkin join the board on behalf of NorthEdge, alongside Ian Kelly who joins as non-executive chair.
Dan Matkin said: "We've been hugely impressed by the team at Cezanne throughout the process, thanks to their experience, passion and relentless focus on building a software business of high quality and longevity. Cezanne has grown consistently since its inception and has a great reputation in the market, and we look forward to playing a part in its continued success.
"Technology continues to be a core focus for NorthEdge, with this investment representing our 11th investment in the sector in the last five years. Cezanne is another high quality SaaS business in the exciting and evolving HCM market, so we are delighted to be partnering with Alberto, John and the rest of the team."
NorthEdge was advised by PWC (corporate finance), DWF (legal), Graph Strategy and Megabuyte (commercial due diligence), BDO (financial and tax due diligence) and Crosslake (technology due diligence) and KPMG (tax structuring).
Private equity partner, Jonathan Robinson led the Manchester corporate team at DWF, alongside corporate partners Darren Ormsby, James Cashman and Paul Brown, senior associate James Collinson and associate Eleanor Chatterton.
Jonathan Robinson said: "NorthEdge have built an excellent reputation within the technology sector over the last five years so it was exciting for us to work with them on their most recent investment in Cezanne. I look forward to watching the business continue to grow and excel with this new partnership."
Cezanne HR was advised by EM Law.