In the Style knockdown sale narrowly approved by shareholders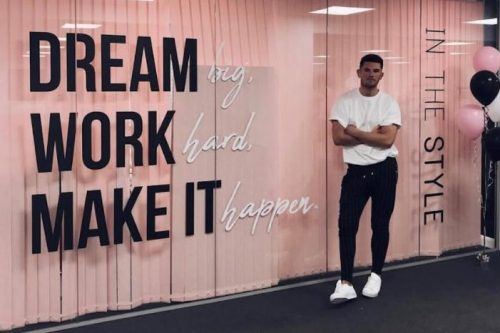 The controversial sale of Manchester fashion retailer In The Style to a Bidco has been narrowly approved.
Following a general meeting on Friday, March 24, the sale resolution was passed by shareholders by a 58.92% margin.
The poll showed 41.08% of shareholders opposed the sale for a knockdown £1.2m.
Completion of the sale will take place on March 27.
A cancellation resolution was not passed, so admission of the company's ordinary shares to trading on AIM will not be cancelled on April 5.
Following the general meeting, the Salford-based business said: "As set out in the circular, the company intends, as soon as practicable, to implement a members voluntary liquidation (MVL) of the company in order to distribute the net proceeds of the sale received by it.
"However, while these net proceeds are expected to be approximately £500,000, the company will need to deduct the additional costs and expenses associated with the MVL, as well as the general administrative costs of now having to remain an AIM-quoted company, before the distribution of any residual value can be made to shareholders."
It added: "On completion, the company will become an AIM Rule 15 cash shell, with no operating business.
"As the company does not intend to enter into a Rule 14 Transaction, the company's ordinary shares would be suspended from trading on AIM six months after completion – expected to be 27 September 2023 – pursuant to Rule 40 of the AIM Rules, if the MVL has not been concluded by that date. Admission to trading on AIM would be cancelled six months from the date of suspension."
In the Style floated in March 2021 with a market value of £105m but its share price has since collapsed.
On December 8, 2022, it announced it had launched a strategic review that could result in a sale of all or part of the company. It revealed it had made a pre-tax loss of £3.1m in the six months to September.
Then, on March 7 this year, it announced it had received an offer from Baaj Capital, a UK-based private equity business. In the Style said the offer would save the company from collapsing into administration.
The Bidco is wholly-owned by Jaswinder Singh, the founder and principal of Baaj. However, In the Style founder and chief executive Adam Frisby agreed, conditional only on completion, to subscribe for new equity in the capital of Bidco representing approximately 23%. of the voting rights of Bidco.
The company will change its name to Itsum plc, on completion, to avoid confusion with the In The Style brand.