Preston retail warehousing site changes hands in £6.45m deal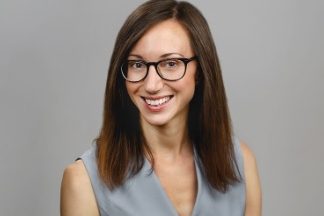 London-based property group, AEW UK REIT has acquired the freehold of a solus retail warehousing unit in Bamber Bridge, Preston for £6.45m.
It says this reflects a low capital value of £110 per sq ft and an attractive net initial yield of 9.5%.
The 58,696 sq ft unit is single-let to Knowsley-based Matalan Retail and has another 9.2 years left on the lease.
Matalan is known to trade strongly from the location, with the store being one of its top 10 performers, as well as being the retailer's first ever store in the UK.
The lease benefits from a 2027 rent review to the higher of open market value, or 2.5% per annum compounded, resulting in a minimum reversionary yield of 10.7%.
The site totals 4.39 acres, providing a low site cover of 30%.
It is well located on Cuerden Way which connects to the A6, half a mile from junction one of the M65.
Neighbouring tenants include Aldi and Sainsburys to the south, with predominantly industrial uses to the north. There is the potential to repurpose the unit for trade counter or industrial use, and to extend the accommodation, subject to planning, if required in future.
In January, Matalan announced the completion of a refinancing, reducing its gross debt by 43% from £593m to £336m. The new debt facility will mature in 2027.
The refinancing also provides £100m for business growth over the next three years, with a return to profitability anticipated in fiscal year 2024.
Laura Elkin, portfolio manager of AEW UK REIT, said: "We are pleased to have purchased this retail warehousing unit that provides a very attractive day one yield that is set to increase at review in the future.
"Our due diligence has shown that Matalan trades well from the location, giving us confidence in its continued occupation, and in the stability of the income stream.
"As we look to return the portfolio to full investment, we continue to analyse an interesting pipeline of potential acquisitions, and expect to make further purchase announcements in the coming months."
The Bamber Bridge unit was put up for sale more than a year ago, prompting Matalan to issue a statement reassuring customers that it intended to remain on the site which first opened in 1985.
"We can confirm that our Matalan store won't be affected by this," said a spokesman.
At the time, the retailer paid a rent of £575,621 per year for the site, increasing to £651,262 in June 2022 before rising again in 2027, when Matalan will pay £736,843 per year.
AEW UK Investment Management employs 29 staff covering investment, asset management, operations and strategy. It is part of AEW Group, one of the world's largest real estate managers, with €84.9bn of assets under management as at December 31, 2022.
AEW Group comprises AEW SA and AEW Capital Management, a U.S. registered investment manager and their respective subsidiaries. In Europe, as at December 31, 2022, AEW Group managed €38.5bn of real estate assets on behalf of a number of funds and separate accounts with more than 470 staff located in 10 locations.