Manchester United leads UK sport in exploiting digital markets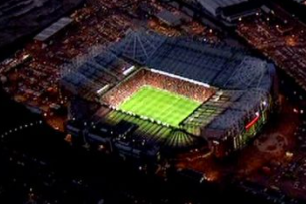 Manchester United is one of the top three dominant powers in world sport in terms of audience size and value produced, along with Real Madrid and Barcelona.
The 2023 Digital Value of Fans report report from brands specialist, Horizm, reveals that the Old Trafford club is the UK's largest football club when it comes to audience, generating a digital audience of 204 million – the third highest in world football behind Real Madrid and Barcelona.
United boasts an incredible digital value of €149,962,430 – more than any other English club and, again, third behind the two Spanish giants.
However, the Red Devils trailed arch rivals Liverpool by generating €0.73 per digital fan.
United's digital activations for the kit launch with Adidas generated €113,426 – the fourth most valuable digital activation last year.
And the research shows that the Premier League remains the most digitally viewed league in the world with an incredible 863 million audience size, ahead of La Liga which has 735 million followers.
The Premier League generated €566m in terms of digital value last season. Football, in general, boasts 16 of the 25 most followed leagues in world sport.
The Horizm report analysed audience size, value generated, value per fan and digital performance of the world's leading sports leagues, teams, athletes, content creators and brands.
Football has 16 of 25 most followed leagues and Real Madrid, Barcelona and Manchester United top individual club standings for audience size and value generated.
But the latest focus shows there is a huge opportunity for brands, with 98% of digital sports content untapped.
Luis Viveiros, COO at Horizm, said: "Our 2023 Digital Value of Fans report demonstrates the incredible reach and commercial value the sports industry has, with leagues, clubs, athletes, content creators and brands cumulatively engaging billions of fans around the world and generating a huge amount of revenue through their digital inventory.
"While football remains the dominant sport in the world, there are increasingly popular and valuable leagues such as the NBA, NFL, F1 and IPL.
"The examples of smaller leagues and content creators who have generated more money per fan provides a valuable lesson to the bigger leagues, clubs and athletes."
He added: "And for brands, it seems like there hasn't been a better time for sports activation. While the market is already huge, with more than 590 brands activating in the industry, only two per cent of the sport's digital inventory is branded content.
"This presents a massive untapped digital space for brands to take advantage of in the future."