Vet-tech scale-up features in last Tech Nation Rising Stars competition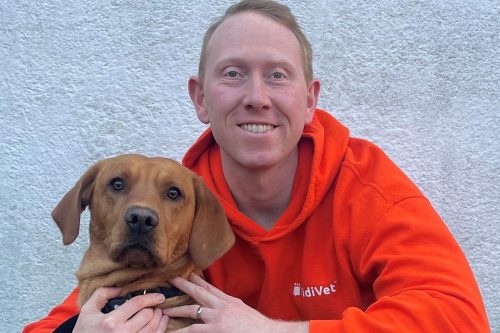 A Liverpool vet-tech firm has been named as one of the country's top 10 most exciting early-stage tech scale-ups.
VidiVet was among more than 500 entries received for the last ever Tech Nation competition, which showcases the UK's best and most innovative technology companies.
Progressing to the national finals came after VidiVet was named the North West's most exciting early-stage technology scaleup at the end of last year.
VidiVet is an app that gives pet owners immediate access to a UK-registered vet, 24 hours a day, seven days a week.
Founded by vet Ben Sweeney in 2020, VidiVet now employs a team of 33 and is already used by more than 15,000 pet owners.
Ben said: "Only 10 companies were named as a Rising Star in the national finals of this highly competitive competition, which is mind blowing.
"Tech Nation Rising Stars is the country's most prestigious competition for early-stage tech firms, so it's no mean feat to get so far in the competition, and to be one of its last ever winners, gives us a lasting legacy. It's been a rigorous process, with Dragons' Den style three-minute pitches to a seven-strong panel of judges in the final stage."
He added: "The judges praised our interesting and very appealing proposition, as well as the talent in our team. They immediately recognised the huge need for our service and its benefits for both veterinary practices and pet owners, given the massive increase in pet ownership post-COVID and the industry's vet shortage.
"They also praised our team, our strong growth to date and the impressive range of industry investors that can see our growth potential and want to be part of our journey."
Ben said: "We have spent almost three years building and positioning VidiVet not to be a competitor to vet practices, but to augment their services and join up the digital and physical modern day veterinary experience for pet owners, with the vet practice at the very centre of that.
"We have built our own tech platform and Intellectual Property, have extensive customer feedback and involvement in product development and a brilliant team all pulling in one direction. Now we can further fuel the fire for growth and this award win will help us do that."
VidiVet gives pet owners instant access to a UK vet, providing quick, reliable answers via the app and the vets, which brings peace of mind and a plan of action that's right for their pet. Both veterinary practices and pet owners from across the country have already signed up to the app in increasing numbers every week.
Ben added: "Our app will never replace vets in practice, or prescribe online, but what we have done is bring the digital and physical veterinary experience together without putting increased burden on already overstretched veterinary teams, and Tech Nation has recognised the massive benefits of this."
Rising Stars 5.0 is a UK competition for innovative, early-stage technology companies. Hosted by Tech Nation, the growth platform for technology companies and leaders, it is the UK's only national scale-up competition, designed to be accessible to the best early-stage technology companies from all areas of the country.
VidiVet can now count itself among Tech Nation alumni like Monzo, Bloom & Wild, Deliveroo, Ocado and Revolut, which Ben said is "pretty jaw dropping."