THG shareholder urges action on undervalued shares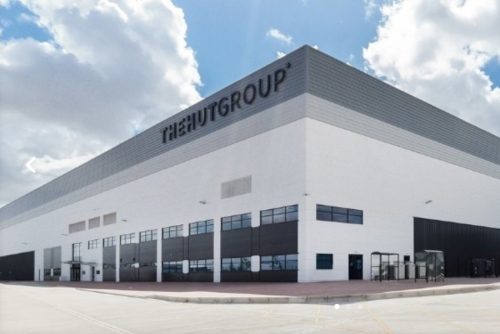 Activist shareholder Kelso has upped its stake in THG and urged the board to go further with a series of actions to increase the value of the business, in particular the profile of its shares, which it believers undervalues the ecommerce giant.
Kelso has purchased an additional 2.4 million shares in THG, which takes it's total stake to 7.4 million shares, still less than 1% of the issued shares.
Following a visit to the Manchester and Warrington sites, Kelso has backed the board's operational actions, but issued a four point plan to increase visibility and value in THG stock.
Firstly, Kelso says THG needs to accelerate plans to move from the Standard List to the Premium List on the London Stock Exchange.
Secondly, the board need to provide "appropriate detailed segmental analysis, specifically including divisional contribution/profitability", and details of how each division calculates tax losses. Analysts at Liberum said in a research note in February 2023 said the "sum of the parts" value would be 221 pence per share (actual price target was 55p).
Thirdly, to urge THG to consider a share buyback programme soon after the pending preliminary results announcement. THG can buyback up to 10% of its outstanding shares and has cash on hand of c.£470 million, with £170 million undrawn revolving credit facility, net debt of c.£200 million. "We think such a buyback would demonstrate the board's confidence in the business," said Kelso.
Finally, the strategy note urged THG  to up its PR game and improve communications with the investment community. Noting deals such as "a burgeoning relationship with Iceland", the formalisation of a technology partnership with Autostore, the increased presence in several large German retailers and the move into the gym sector as examples of stories it had undersold. 
"Whilst these achievements have been communicated through social media platforms such as LinkedIn we believe deals of such commercial significance should also be communicated directly to current and potential THG investors via the Regulatory News Service."
THG founder Matthew Moulding has recently taken to LinkedIn to provide a detailed running commentary on his business decisions.
Kelso, a cash shell backed by high profile entrepreneurs such as Luke Johnson, Nigel Wray and Umar Kamani and run by former Zeus chief executive John Goold, is also issuing new shares in a £3m placing at a price of 2.5 pence. All of the directors intend to subscribe including Goold and Jamie Brooke who intend to subscribe for £300,000 and £75,000, respectively.