Anexo launches class action against luxury motor group Mercedes Benz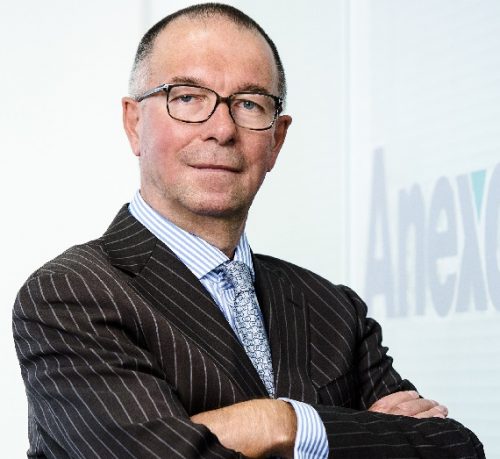 Anexo Group, the Liverpool-based specialist integrated credit hire and legal services provider with offices in Bolton and Leeds, is undertaking a class action against German luxury motor manufacturer, Mercedes Benz.
It revealed the action in a pre-close trading update for the year to December 31, 2022, today.
The group, which is also involved in a class action emissions case against German car maker VW, is pursuing Mercedes Benz linked to claims of alleged subversion of key air pollution tests by using special software to reduce emissions of nitrous oxides under test conditions.
Anexo's board said it intends to pursue litigation against Mercedes and has already secured more than 12,000 claims through internal resources and via social media.
Detailing the group's progress over the 2022 fiscal year ahead of publication of its results on May 9, it said it expects revenues of between £135m and 137m, and a pre-tax profit of between £24m and £26m, at the upper end of this range, broadly in line with market expectations.
The group said it remains focused on quality claims, high service standards and high success rates. The number of its vehicles on the road as of December 31, 2022, was 1,730.
It said its legal arm, Bond Turner's housing disrepair team has settled approximately 2,000 cases since inception and in excess of a further 3,000 cases are currently under management.
As at December 31, 2022, the group's overall net debt stood at £73.1m, compared with £62m the previous year.
In current trading, the group's credit hire division, EDGE, has continued its focus on quality claims, high service standards and high success rates. The adoption of this targeted approach has led to continued strength in the market, and an optimistic outlook for 2023.
The group's legal division, Bond Turner, continues to benefit from the re-opening of the court system following the pandemic, which has seen an increase in cash collections, supporting further investment in new claims in credit hire, housing disrepair and emissions litigation.
This trend is expected to continue through 2023 and cash collections are currently running at record levels.
The housing disrepair team continues to perform strongly and the board believes that the prospects for growth in this division are very positive.
Executive chairman, Alan Sellers, said: "We are very pleased with the continued strong performance of the group in the face of difficult economic conditions.
"Opportunities in credit hire, housing disrepair and emissions remain plentiful and we continue to concentrate on those cases which facilitate the most efficient return on our working capital. We look forward to updating shareholders further at our final results in May."