Airports prepare for the great Easter holiday getaway
The region's two biggest airports are gearing up for a busy Easter holiday period as hundreds of thousands of passengers prepare to jet off for breaks.
Manchester Airport is set to welcome more than 1.1 million passengers over the two-week Easter holiday, while Liverpool John Lennon Airport anticipates handling 64,000 passengers over the first Bank Holiday weekend of the year.
Manchester bosses said passengers will fly to and from 158 destinations on more than 7,300 flights while many schools are off from April 1, to April 16.
This year the airport estimates that a total of 1,174,362 passengers will fly from or arrive at the airport over the Easter break, compared with 1,038,175 last year – a 13.1% year-on-year increase.
The most popular destination over Easter is Dubai, with people flying to the Middle East hub to connect to destinations all over the world.
Dubai has risen from being the sixth most popular destination last year, leapfrogging Dublin, Alicante, Tenerife, Amsterdam and Palma. Belfast International is a new entry to the top 10, edging out perennial favourite Malaga.
People are also flying to a number of new destinations not available last year, including Catania in Italy, Kuwait, Bahrain, Podgorica in Montenegro and Trondheim in Norway.
And those due to fly are set for an enjoyable experience, with average security times for February below 15 minutes for 96% of customers. The airport has also confirmed all of its bars, restaurants and cafes are now fully open.
Passengers set to travel through Manchester are being urged to do their bit to ensure a smooth experience by familiarising themselves with the latest rules on what can and can't be taken through security, and arriving at the airport at the earliest time specified by their airline – but not earlier.
Manchester Airport managing director, Chris Woodroofe, said: "Easter is always a hugely popular time to get away, as people look to take advantage of the school holidays and grab a bit of spring sunshine.
"Manchester Airport is the UK's global gateway in the North, and that means we have a wide range of destinations for travellers from all parts of the region to choose from – whether that's a city break, a European resort or a far-flung long-haul getaway."
He added: "We're looking forward to a successful Easter and have put a range of new measures in place to make sure passengers see the airport at its best. We've got state of the art technology to help us track how long people are spending in queues and a new 100-person resilience team that can step in and trouble shoot any problems that may occur.
"In February more than 95% of people got through security in under 15 minutes and we're confident we will maintain that over the Easter period and into the summer."
Passenger numbers at Liverpool John Lennon Airport this weekend are forecast to be more than 40% higher than the four day Easter Bank Holiday weekend last year, as the airport continues its recovery from COVID.
The lure of warmer weather and some much needed Mediterranean sunshine is once again proving most popular, with flights to destinations such as Alicante, Malaga, Palma, Faro, Tenerife, and Dalaman expected to be busiest, along with destinations closer to home such as Belfast, Dublin, Cork, Jersey, Paris and Amsterdam.
Despite becoming busier, airport bosses say passengers can still expect to check in quickly and pass through the terminal with ease compared with many larger airports, and having topped the latest Which? UK airport survey, they say travellers can look forward to a great passenger experience.
For many this will be the first time they have jetted off on holiday this year and the airport is keen to remind all passengers that restrictions on liquids taken in hand luggage remain unchanged. While plans are in place to introduce the latest generation security equipment that will enable the carriage of larger volumes of liquids in hand luggage, this equipment won't start to be installed at the airport until later this year.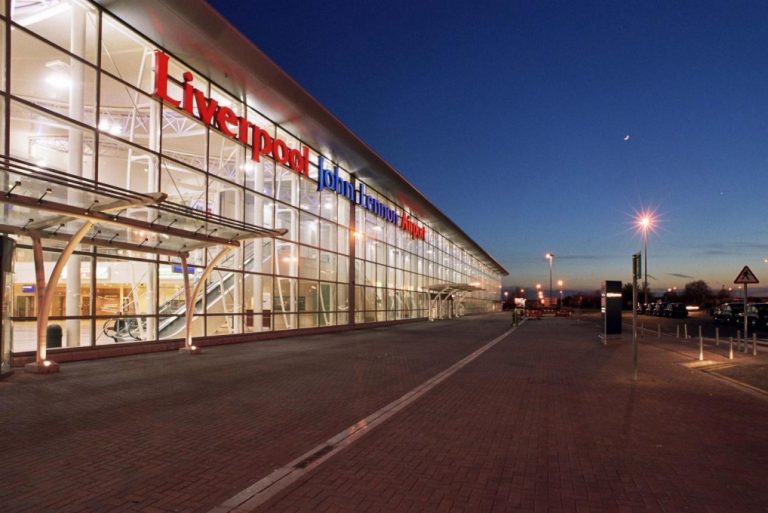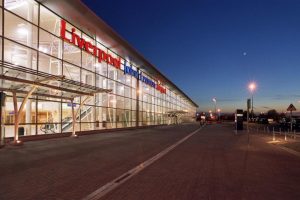 Robin Tudor, head of PR for the airport, said: "The Easter getaway brings the busiest holiday period of the year so far for the airport, with passengers taking advantage of the great choice of destinations to jet off to and our faster, easier, friendlier passenger experience.
"We don't expect lengthy queues for our passengers, however travellers should remember that security restrictions regarding items in hand luggage, including liquids, are still in force at the majority of UK airports, including Liverpool, and because the airport will be busier than usual, passengers should allow plenty of time to pass through the terminal."