CBI boss sacked following misconduct allegations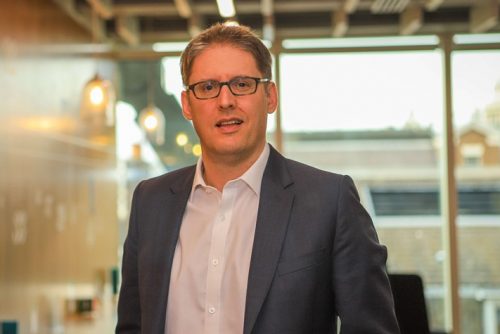 The boss of business group the CBI has been sacked following complaints about his conduct at work.
Tony Danker leaves the organisation with immediate effect and will be replaced as director general by Rain Newton-Smith, former CBI chief economist and currently managing director, strategy and policy, sustainability and ESG for Barclays.
The move follows allegations against Danker's behaviour while at work. A formal complaint was understood to have been made against Danker in January by a female member of staff who alleged the CBI chief had made "unwanted verbal contact" which she "considered to be sexual harassment."
The CBI chose not to launch a disciplinary process at the time, and its president Brian McBride has since said the allegation "was investigated thoroughly and was dealt with comprehensively."
However, the organisation then launched a formal investigation into Danker's behaviour after further allegations came to light.
A statement from the CBI said: "The allegations that have been made over recent weeks about the CBI have been devastating. While investigations continue into a number of these, it is already clear to all of us that there have been serious failings in how we have acted as an organisation. We must do better, and we must be better.
"We apologise to the victims of this organisational failure, including those impacted by the revulsion we have all felt at hearing their stories. Nobody should feel unsafe in their workplace.
"We wish to thank all those who have had the courage to speak out, through internal or external channels, and encourage them to keep doing so. Our website describes how to do so, providing contact details for specific CBI Management or for an independent third party, whichever route individuals feel more comfortable taking.
"The board wishes to make clear he is not the subject of any of the more recent allegations in The Guardian but has determined that his own conduct fell short of that expected of the director general."
Three other CBI employees have been suspended pending further investigation into a number of ongoing allegations. Meanwhile, employment law firm Fox Williams is continuing with the next phase of its inquiry and the CBI is liaising with the police and has made clear its intention to "cooperate fully" with any police investigations.
The statement added: "We know it will take time for these steps to make a difference and rebuild trust. We will not hesitate to take any measures necessary in the meantime to act on further findings or complaints that arise from ongoing investigations."