Private equity swoops for undervalued Dechra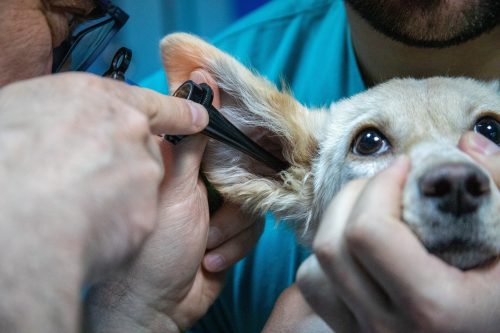 Dechra Pharmaceuticals has confirmed they have entered into discussions to be acquired by Swedish private equity firm EQT for £4.6bn.
Under the terms of the offer, Dechra shareholders would receive £40.70 per share in cash.
Abu Dhabi Investment Authority Private Equity Department will be a co-investor with EQT.
Panmure Gordon analysts, Dr Mike Mitchell and Dr Julie Simmonds said the confirmation of talks is a strong reminder of the unrecognized value within the animal health sector. 
Dechra describes itself as not just an animal pharma company, but the veterinary professional's pharma company.
The Cheshire-headquartered business was formed by a management buyout from Lloyds Pharmacies in 1997, floated in 2000 and has been led by Ian Page ever since.
It has grown by drug development and multiple acquisitions, including last year's deals to purchase Med-Pharmex, a California-based veterinary pharmaceutical manufacturer, for £221.5m, and Piedmont Animal Health for £175m.
The share price plunged last year, but the takeover approach appears to signal interest in undervalued UK stocks by global private equity players.
The Panmure Gordon research note said: "The offer price is a significant premium to the prior closing price of £26.90 while still falling short of historic highs: Dechra's pipeline now demands greater investment, of course, since the acquisitions of Med-Pharmex and Piedmont last year, the latter being a pure development play. Meanwhile, with the offer price representing a premium of over 50% to the prior day close…offering a very reasonable comparison against category leaders such as Zoetis and Genus, it can be argued that these are realistic terms."