North West business briefs: Merseyrail; Complete Skills Solutions; Liverpool One; HF; Velocity Composites; Napthens
Merseyrail passengers are being alerted to some changes to rail services on the Kirkby line later this month, as major rail track works take place as part of the new Headbolt Lane station scheme.
The engineering work will see new track laid from Kirkby station all the way to the new terminus on the Kirkby line. To help ensure the successful completion of the work, from Friday, April 28, to Tuesday, May 2, there will be no rail services between Kirkby and Liverpool Central on the Northern line. The power to the third rail must be switched off to allow for the safety of workers, meaning it will not be possible to run trains on the Kirkby line.
Passengers can still get to where they need to be via a rail replacement bus service that will run between Kirkby and Moorfields on these days, calling at Fazakerley, Rice Lane, Kirkdale, Sandhills and Moorfields. Passengers should use the journey planner on the Merseyrail website to see the impact on their travel plans.
The rail-replacement bus times are clearly listed in the journey planner. The Kirkby line will return to operation on Wednesday, May 3, from the start of service at 05:43.
Jane English, acting managing director of Merseyrail, said: "We apologise for the disruption to Kirkby services across these five days, but the work is an essential part of readying the network for the launch of the new station at Headbolt Lane.
"The new station will be a fantastic addition to the Kirkby line, giving thousands of residents in Tower Hill and Northwood far greater and easier access to the Merseyrail network than ever before."
::
Adult education training provider, Complete Skills Solutions is set to partner with social enterprise, Community Shop, to provide a range of training opportunities to their members, helping to bolster economic prosperity across the Liverpool City Region. The first course began in Kirkdale, before being extended to Community Shop sites in Halton and Beechwood.
The new partnership will see Complete Skills Solutions deliver a variety of programmes to existing and new members of Community Shop across their three sites in Liverpool, enabling members to access fully funded training to help them gain new skills and qualifications with the aim of supporting them back into work. The announcement comes after the Government's Spring budget, which placed economic activity for those who can work high on the agenda to support overall economic growth.
Community Shop, which is part of the Company Shop Group – themselves part of Biffa – already supports tens of thousands of individuals and families throughout the country through their UK network of Community Shops. The Community Shops are powered by donated surplus food from a range of partners. Connected Communities will enable participants to develop themselves while having a positive, lasting impact on their community. Those looking to move into employment can enroll onto Learn to Earn, connecting learners to jobs via short, sector-specific courses in the likes of barbering or warehousing, while those looking to pursue their ambition to work for themselves can sign up to Be Your Own Boss.
Managing director of Complete Skills Solutions, Ian Green, said: "Community Shop believes in making a difference together by doing things differently, and this is a commitment that resonates with the values and purpose of Complete Skills Solutions. Our shared desire to support vulnerable individuals by equipping them with the knowledge, skills and qualifications needed to get a new or better job is what makes this partnership so special, as we are both powered by the desire to change lives."
Community Shop executive chair, Gary Stott, said: "Through the power of partnerships, with leading supermarkets and much-loved brands, we've been able to deliver an incredible impact in so many communities already. We now want to apply that partnership model further to give our members access to high quality training, designed to provide skills and qualifications that will enable them to work and flourish in employment."
::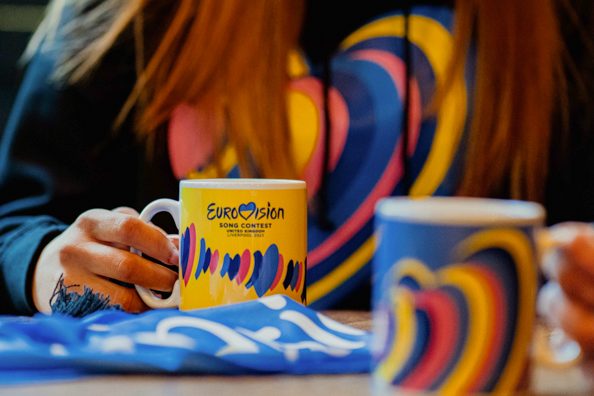 Property giant Grosvenor has announced its Liverpool One retail centre will be the home of the official Eurovision Song Contest pop-up store, the only one of its kind, from May 1 to May 14, as the city hosts the international competition, on behalf of last year's winners, Ukraine.
Situated on Manesty's Lane, the 1,400 sq ft store's design has been inspired by the theme of 'You'll never sing alone' and will feature the full range of Eurovision merchandise, including mugs, caps, hoodies, T-shirts and limited edition replicas of the Eurovision Song Contest trophy.
With the Eurovision final taking place at the M&S Bank Arena Liverpool on May 13, and the semi-finals on May 9 and 11, Liverpool City Region Combined Authority is anticipating an immediate £25m boost to the local economy, with a subsequent five per cent increase in tourism revenue annually, equating to an additional £250m of spend by 2026.
Liverpool One is forecasting a 25% increase in footfall during Eurovision, and has launched a comprehensive programme of music, art and community-led events to help visitors to the city immerse themselves in the contest. Highlights include the installation throughout Liverpool One of 'Instagrammable' floral displays inspired by the colours of the Ukrainian flag, the return of Liverpool One's 'Tickle the Ivories' pianos for a three-week period, and the relaunch of Liverpool One's tourist information centre as the central hub for all things Eurovision.
In addition, a full week of free music, theatre and dance performances will take over Chavasse Park, which sits at the heart of Liverpool One, during the week of Eurovision. For the first three days, in partnership with Culture Liverpool, EuroCamp Presents will feature stars of RuPaul's Drag Race UK as part of a programme of arts, cabaret and music performances. On the remaining four days, staged performances will showcase up and coming local talent working with community-led organisations, including the Liverpool Institute for Performing Arts (LIPA) and others.
::
HF, legal advisers to the insurance and commercial sectors, is moving into two new offices – one in Manchester city centre and one in Liverpool.
The commercial team is expanding into a new office in Manchester city centre, in addition to the firm's flagship head office in MediaCity. The new city centre offices are home to a number of high profile companies at 53 King Street in Manchester's exclusive, vibrant banking district.
The second office opening is in Liverpool where the team will move into Twenty Chapel Street, a Grade A office building which is already home to Ernst & Young, Barclays and Liverpool Football Club. The Liverpool office will provide modern, flexible space for HF's successful and growing large loss team.
Ronan McCann, CEO and managing partner, said: "I am thrilled that the growth of our commercial team has led to us opening another office in Manchester, alongside the move of some of our large loss team into fantastic premises in Liverpool which will support their ongoing growth and success. Both offices support our focus on our people, giving accessible and desirable work environments which support our flexible, hybrid working model."
Dominic Pozzoni, director and head of Colliers Manchester which assisted with the moves, said: "Having worked with HF to source their MediaCity HQ, we're delighted to have been able to assist the business in their expansion and identify suitable new offices in Manchester and Liverpool."
::
Velocity Composites, the North West supplier of composite material kits to aerospace and other high performance manufacturers, has completed the successful manufacture of the first composite production kits from its new advanced manufacturing facility in Alabama, US.
The major development at the site supports the signing of a five-year work package agreement in December last year with GKN Aerospace in the US, expected to be worth in excess of $100m in revenue over five years.
The milestone for the Burnley-based company is the culmination of an intensive period of training, audits, and approvals, during which the site successfully achieved approval of the AS9100, Rev. D quality management system in November last year. This was followed by several prime customer audits through December 2022 and early January 2023 and concluded in full customer audit approval and authority to proceed with first article manufacture.
The detailed first article plan that has been agreed with the customer can now be implemented, where one of every kit can be manufactured, delivered and verified prior to sustained volume production. This will be on a programme-by-programme basis leading to the phased transfer of all kits to Velocity supply, with the final programme scheduled to be completed within this financial year and the full rate of production starting either at or before the next financial year.
Jon Bridges, Velocity Composites CEO, said: "This is a major milestone for Velocity Composites as we expand into North America. The whole Velocity team, both in the US and UK, have worked incredibly hard to deliver a fully operational site, a well-trained team, and a plan ready to start delivering flying products to our launch customer. The site can move forward into production ramp-up with continued support from the UK team and close collaboration with our customer to ensure a smooth transfer of the entire project."
::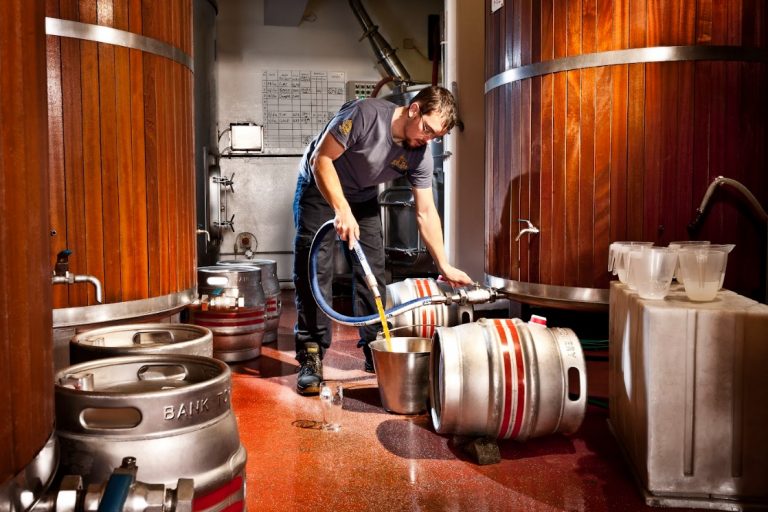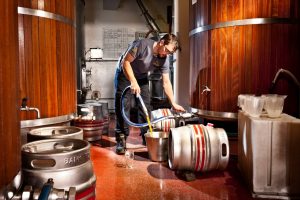 Northern law firm, Napthens, has been appointed as legal advisers to the Society of Independent Brewers (SIBA) and is expanding the service it offers SIBA's membership with launch of a new legal portal.
Established in 1980, the Society of Independent Brewers (SIBA) is the UK's largest beer trade association, representing the interests of more than 700 independent craft breweries, plus supplier companies, homebrewers and bottleshops across the country.
The partnership with Napthens will grant the society and all of its members access to a suite of industry-specific services provided by the law firm, including litigation, licensing, employment and HR support, intellectual property rights (IPR), corporate M&A, property and finance, and business structuring.
An online members' hub has also been developed to provide a convenient service where documents can be accessed and created. It comes a critical time for the independent brewing sector as operating costs continue to climb considerably, putting greater pressure on pubgoers and the brewing community.
Jamie Allison, SIBA client partner and head of real estate at Napthens, said: "Napthens has always been a passionate supporter of the brewing industry. Over the years, we have acted for more than 215 breweries nationwide and we have built close relationships and trust across the sector. We are well equipped to support SIBA and its members with the complex legal challenges the industry faces right now."