North West business briefs: Network Rail; Sodexo Live!; UA92; Cadent; Manchester Central; Expleo; Wigan Warriors

Passengers travelling on the West Coast main line and North West rail routes are being advised to check before they travel ahead of multimillion-pound railway upgrades over the early May Bank Holiday.
Network Rail is carrying out major projects between Saturday, April 29, and Monday, May 1, to improve the region's railway for passengers and freight. Towards London, Euston station will be closed for improvement work to take place on Sunday, April 30.
The work includes: Platform extensions at Leyland station; Track upgrades at Caldew in Cumbria; New track being installed at Euxton junction in Lancashire; Signalling work at Basford Hall in Crewe; Track foundation stone improvements in Wigan; Follow up work at Stalybridge as part of the Transpennine Route Upgrade (Saturday 29 & Sunday 30 April); Ongoing construction of a new Merseyrail station at Headbolt Lane in Kirkby.
For the work to take place some sections of the West Coast main line will be closed during Sunday, April 30, or Monday, May 1, between Lancaster and Carlisle and on the Lakes line between Oxenholme and Windermere.
Passengers are being advised to see if their journey could be impacted by checking www.nationalrail.co.uk. During the work people could have to change trains, have longer journeys, services will be busier, and in some cases travellers will need to use rail replacement buses.
Phil James, Network Rail's North West route director, said: "We made great progress on major railway improvements over Easter and I'd like to thank passengers for their continued patience while we carry out more must-do work between Saturday 29 April and Monday 2 May. We know there is never an ideal time to shut the railway, but Bank Holidays continue to be the least disruptive time for us to carry out this essential maintenance."
::
Sodexo Live!, the venue partner at some of the UK and Ireland's most iconic music, cultural and sporting events, is gearing up for a busy summer season with the announcement of some 1,500 vacancies to help deliver world class hospitality and food services in style.
Sodexo Live! teams provide experiences for thousands of customers each year across 47 diverse venues, including the M&S Bank Arena in Liverpool and Blackburn Rovers. The 2023 calendar for Sodexo Live! includes Eurovision at the M&S Bank Arena, Royal Ascot, Henley Royal Regatta, and events scheduled at Fulham FC's Craven Cottage, Brighton & Hove FC's Amex stadium, St James' Park in Newcastle and Scotland's national stadium, Hampden Park in Glasgow.
A host of roles are available across the country and Sodexo Live! is recruiting jobs at all levels from chefs to bar managers, cleaners and front of house staff, kitchen porters and supervisors to name a few.
Rebecca Kane Burton, CEO of Sodexo Live! UK&I, said: "We are thrilled to be on the hunt for 1,500 people to join the Sodexo Live! family, as we plan to deliver a packed summer of events and hospitality.
"Our venues are truly iconic and unique places to work, offering excellent potential. Our colleagues are our experience makers. They get huge job satisfaction from interacting with customers and ensuring they have the most memorable experiences, whether partaking in a live show, sporting event or culinary experience."
::
Higher education institution, UA92 (University Academy 92), has launched a new health and wellness performance centre for students, alumni, staff and professional athletes, opened by former Manchester Utd and England full back, and UA92 co-founder, Gary Neville.
The state-of-the-art centre, located on the basement level of the Old Trafford campus, covers 7,300 sq ft across three main areas – a performance facility including a multi-lane Mondo running track, elite strength and conditioning racks and a cardio studio – each designed for a complete training experience.
The facility also offers cardiovascular machines, including assault bikes, rowers, ski-ergs and treadmills, as well as multiple pieces of gold standard sports science equipment, including Kistler force plates, all available for use by those studying or working at UA92. The institution is also in discussions with a number of elite sports clubs, opening the facility to professional athletes across Greater Manchester.
Gary Neville said: "UA92 isn't just about gaining qualifications. It's about developing character, personality, leadership and having the ability and resilience to deal with the challenges that life throws at you. We aren't a traditional education setting and the launch of this Performance Centre is another example of the investment we're making in our students' overall wellbeing. There are a lot of young people who don't have access to facilities like these and I'm really proud that we are creating spaces in our campus which open up those opportunities."
Gareth Smith, executive director of student life and strategy at UA92, said: "UA92's new Performance Centre will undoubtedly enhance our student experience. The correlation between physical activity and mental wellbeing is clear, and we are very proud to be able to enable our students to lead better and more balanced lifestyles."
::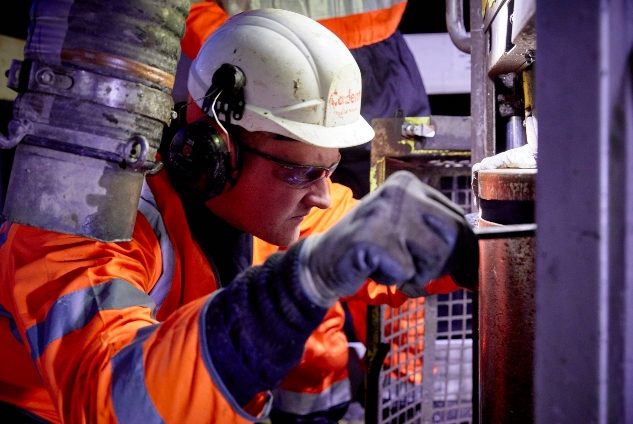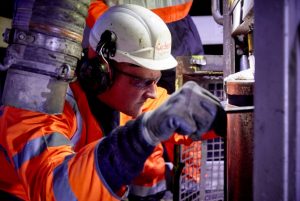 Major work starts soon to extend Manchester's underground gas network by around one mile to meet rising energy demand as the city grows.
Engineers will install the new pipeline mostly under Ashton Old Road, Openshaw, but also some roads leading off it. The project is due to begin on April 24, and should finish towards the end of 2023.
Cadent, which manages the area's local gas network, is investing £750,000 on this scheme and says it is future-proofing for when hydrogen starts to replace natural gas – something that's key to plans to achieve 'net zero' carbon emissions. The work is needed now to ensure there is enough gas to heat 13,500 local homes, as well as hundreds of commercial and industrial sites. More gas is also needed for a power generation site, which uses gas to drive turbines that create electricity.
This is also a direct response to new developments happening around Manchester City's Etihad Stadium, which are close to where some existing key gas pipelines and pressure stations are currently situated. Installing this new pipeline allows that growth to happen without impacting the supply of gas relied on by more than 80% of homes in the local area, for central heating and hot water.
Mark Syers, head of Cadent's investment planning office North West, said: "While our bread and butter is distributing gas into people's homes, where it's used for heating, hot water and cooking, we also supply power generation sites. There are times in the UK when as much as 50% of electricity comes from such gas-powered plants. Our job is to ensure that gas can be carried in the volumes needed, and safely."
::
Manchester will host the biggest names in snooker next season when the Tour Championship is staged in the city for the first time.
Running from April 1-7, in 2024, the tournament will take place at the historic Manchester Central venue in the heart of the city. It will be the first world ranking event in the North West of England in four years. Tickets go on sale this Wednesday (April 26).
The Tour Championship is the third and final event in the Players Series and brings together the best players of the season on current form. In recent years it has been a field of eight players, but next season this will be expanded to the top 12 from the one-year ranking list. The top four will be seeded straight into the quarter-finals, with the other eight to compete in the opening round. Total prize money will increase from £380,00 to a record £500,000.
The 2024 World Mixed Doubles, which brings together snooker's best men and women players, will also take place at the same venue, on the weekend of March 30-31. This event, which highlights snooker as one of the few major sports where men and women can compete on an equal footing, took place for the first time in 2022 and was won by Neil Robertson and Mink Nutcharut.
Shaun Hinds, CEO at Manchester Central, said: "We're honoured that the World Snooker Tour organisers have chosen our iconic venue to host this superb event in the North West. This prestigious fixture in the sporting calendar promises to attract people from near and far, as well as showcase our wonderful city to a worldwide TV audience."
::
Engineering technology and consultancy provider, Expleo, which has its UK HQ in Preston, is partnering with social enterprise outfit, InnovateHer, to encourage more young women in the North-West to take up careers in STEM.
Expleo employs more than 1,500 staff in the UK and 17,000 globally and the partnership was sealed under the watchful gaze of Manchester's Emmeline Pankhurst statue. It is Expleo's first investment in a social enterprise and will see it work with InnovateHer to develop and launch an in-school education programme later this year, which Expleo's employees will be part of delivering.
Jeff Hoyle, MD of Expleo in the UK and Global EVP Aero, Space and Defence, said: "For too long now there's been a lack of support for young people, and especially women, looking to take up careers in tech and engineering. By working with InnovateHer we can reach young people and showcase the variety of careers open to them in our industry – along with highlighting the number of opportunities right here in the North West and across the UK to realise their career ambitions."
He added: "We're committed to increasing diversity at Expleo and we're in it for the long term. We're investing now, to see the benefits tomorrow and by working with InnovateHer to get out there in local communities and connect our brilliant, passionate engineers to the region's young people we're hoping to make a big difference."
Liverpool-based InnovateHer is on a mission to get girls ready for the tech industry, and the industry ready for girls. CEO Chelsea Slater, said: "By working with partners like Expleo we're building a future where greater diversity and representation in tech and engineering will be the norm, not the exception. Through our mentoring programme and in-school education projects, we're able to reach thousands of young people and help guide them towards life changing opportunities."
::
Wigan Warriors will continue providing their players with shots from The Turmeric Co, it has revealed.
The Cherry and Whites first teamed up with The Turmeric Co. in 2021, with the club adding the award-winning shots into its existing high-performance programme, allowing players to recover faster between games and after training. Having seen how successful the shots were in helping players navigate the gruelling Super League season, Warriors has extended its partnership, which will now run until 2025.
The Turmeric Co. was founded by former Premier League footballer and Wales international Thomas 'Hal' Robson-Kanu, who discovered the benefits of raw turmeric as a young player when two serious injuries threatened to end his career. Since finishing playing he has focused his attention on his pioneering business. Turmeric shots are based on a unique recipe which includes black pepper extract and flax oil to increase the bioavailability of the active ingredient curcumin, which is found in raw turmeric root.
Wigan Warriors head of nutrition, Darren Marsh said: "The turmeric shots have been a great addition to our daily nutritional strategy. The different varieties provide additional support to the athletes' immune system and also have a positive impact on recovery with their antioxidants properties."
Thomas Hal-Robson Kanu said: "Right from the start of this partnership, I have been impressed at how seriously Wigan Warriors are taking their off-the-field efforts to support their squad and help protect the health and wellbeing of their players. It is brilliant to hear how effective our shots have been and how popular they are proving with the Wigan Warriors players."