Residential conversion of former theatre sells out three months after launch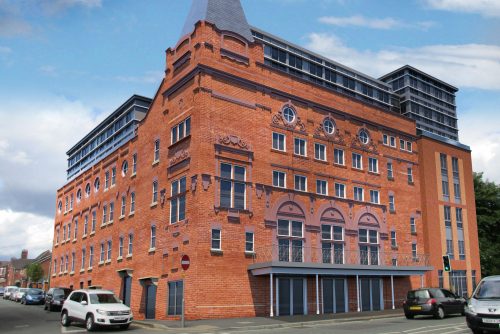 A Grade II-listed former theatre converted into 82 apartments has sold out.
Liverpool-based ethical property developer, Integritas Property Group (IPG), put the apartments up for sale in February this year, after beginning renovation of the Lyceum Manchester development last August.
This high-end residential development will see The Lyceum, an historical landmark in the heart of Manchester, meticulously restored in line with the high expectations of English Heritage.
From opening as The Old Palace Theatre in 1899 to becoming a cinema in 1932 and a bingo hall in 1963, before falling into disrepair internally in the late 1980s, IPG is now transforming the building into apartments and a small area of retail space.
Situated in Eccles and bordering Salford Quays, it offers residents the comfort of a large out-of-town residential apartment with easy access to Manchester's city centre.
The Lyceum development comprises 82 residential properties in a mixture of one-, two, and three-bedroom apartments, with select units benefiting from views across both the Peak District and Pennines.
The development also offers private parking, bike storage and a sophisticated security fob access system.
Starting their purchase of The Lyceum in 2020, managing director Mitchell Walsh took over the project from Goodwin Property Holdings, establishing the Lyceum Investors Group to protect investors' interest and ensure the site completes as planned.
Mitchell Walsh coordinated the sale of the scheme back to the investors with accountancy firm Cowgills, which replaced FRP as administrator of Lyceum Manchester in February 2021.
Mr Walsh said at the time: "It was a really worrying time for us, and we didn't want to see investors lose their funds.
"We have managed to turn what could have been a disaster into a positive situation."
All 82 units have been purchased leasehold with a six per cent net rental return and a 999-year lease, with the first expected completion date to be within the fourth quarter of 2023.