Hotter Shoes officially up for sale as cost savings plan pauses growth plans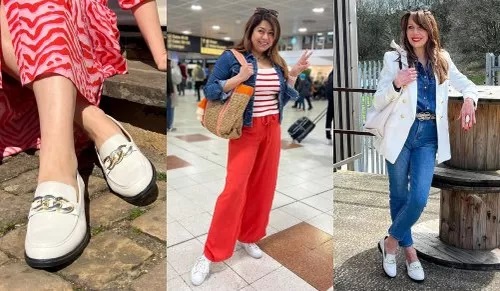 Listed retail group Unbound has triggered a sale process as turnaround consultants pore over the strategy of the troubled Skelmersdale-based shoemaker and ecommerce business.
The company is "pausing" all international sales and marketing as a cost saving measure. The US business, which contributes 11% of revenue, is under review.
A wider cost and strategic review will also examine whether the Unbound trading platform, which has attracted just 11 other partner brands aimed at over 55s, is viable or can be part of a drive for future growth. At launch in July 2022 it had 14.
"It has temporarily paused further development activity to allow focus on the more rapidly incremental growth opportunities available from the core Hotter business in the short term," said the company in a market update.
However, the company still believes there is strength in the core brand of Hotter Shoes: "The Board believes that in the short term the greatest opportunity for resilient and profitable growth comes from the simplification of the Group's business with a focus on development of the core Hotter brand within the UK market."
A key factor in the potential of the business is the ability to service debt, with £1 million capital repayments due on 31 July 2023 and 31 January 2024 under the existing banking arrangements. 
Talks with bankers are ongoing and it is likely Unbound will seek to negotiate terms.
The statement to the stock market this morning was arranged by Gavin Manson, Chief Financial Officer.
Approaches from private equity backed retailer WoolOvers ended abruptly earlier this year, while offers to inject £10m of new capital from private equity investor Marwyn at an issue price of 10.5p per Unbound share collapsed as the shares tanked to 3p. 
This morning shares fell 20% to a new all-time low of 2.6p.
As reported on TheBusinessDesk.com last week, turnaround specialists from Interpath Advisory, the former KPMG restructuring division, have been deployed and they will manage the sale process alongside brokers from Singer Capital.
It has been a troubled couple of years for Unbound since parent company Electra Private Equity demerged its hospitality brand, TGI Fridays, leaving Hotter Shoes as its sole brand which it then launched as a fashion portal on AIM as Unbound Group PLC.
The strategy has been to build Unbound as the parent company, selling a range of brands focused on the over 55 age demographic, and building on "the solid foundation" of Hotter, its current main business. The group aimed to expand beyond footwear and feature third-party complementary brands.