New Southport retail park owner pledges to invest in latest acquisition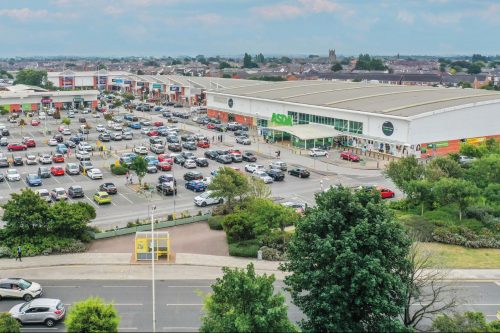 Central 12, a large shopping park on the outskirts of Southport, has been acquired by LCP for an undisclosed sum.
National commercial property and investment company LCP is part of pan-European property collective, M Core.
Anchored by an ASDA superstore, the centre comprises 162,143 sq ft of open convenience retail, with retailers including The Range, Poundland, Boots and Next.
The 13-unit shopping park, located on Derby Road, close to Southport railway station, also has a car park for 600 vehicles.
B&M, the Liverpool-based discount retailer, is set to be the first national brand to join the retail park just weeks after LCP acquired it. Signing a five-year lease for units one and two, the 23,309 sq ft store is expected to open later this summer. Fit-out is already under way.
James Buchanan, group managing director at LCP, said: "We have invested more than £115m in retail assets this year, demonstrating our determination and commitment to investing in the UK retail sector. Acquisitions such as this form an important part of our programme of investment as we seek to consolidate our portfolio and add value to it."
Barry Flint, LCP director and asset manager to the site, said: "Central 12 is a busy retail park with a range of national brands and independent retailers which has a real community feel to it. We're renowned for our intensive asset management and the team is already on the ground, making several improvements, including updating the public realm.
"We're speaking to new national retailers and local management about how we can continue to improve the shopping experience for visitors, and are committed to working with the local community to ensure that the park is a positive asset for the area. We hope to announce new retailers very soon."
M Core, the acquisitive commercial property collective and one of the largest, privately held commercial property portfolios in the UK, has invested more than £160m over 12 months in 25 retail centres. Major acquisitions include Cwmbran Centre, Cwmbran, The Galleries, Washington, Sunderland, and Three Spires in Lichfield.
It has £300m available to invest for assets ranging from £500,000 to £30m and portfolios up to £150m and is actively seeking sites for acquisition.
The agents acting for LCP on the deal were Ben Turquet of Harvey Spackfield and Peter Schaverien, Newmark HDH, while the solicitor was Catherine Gunz of Osborne Clarke. The agent for the vendor was JLL.
Three units are available at Central 12.