Losses at Assura are nothing to worry about, claims board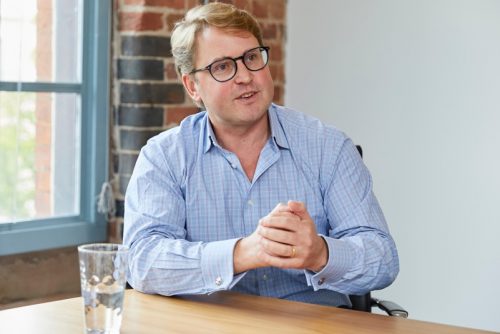 A decline in property valuations of its estate has prompted healthcare property investor and developer Assura to report a loss of £119.2 million.
Describing the losses as "IFRS loss before tax" the company claimed it reflected "valuation decline driven by outward yield shift".
In an attempt to reassure the market the chief executive and chairman issued lengthy and upbeat statements about the health of the business and claimed 'alternative metrics' backed up their claims that the FTSE 250 listed business is enjoying "strategic progress and a strong financial performance".
The £119.2 million loss compares to a profit of £155.8m in 2022. 
Jonathan Murphy, chief executive, said: "Taking a disciplined approach to capital deployment, we grew our net rental income by 9% to £138 million – adding 28 assets to our portfolio during the period through carefully-targeted acquisitions and completed developments, and also recycling capital through £78 million of disposals. We continue to deliver on new opportunities for growth – being on site with three schemes directly with NHS Trusts and having secured our first two forward-funding schemes in Ireland. Furthermore, we remain committed to maintaining the quality of our growing income stream – the majority of which is backed by the NHS – through value-enhancing portfolio management.
"Assura's long-term growth platform is underpinned by our strong financial position, with a secure balance sheet, recently re-affirmed A- rating from Fitch and a debt book that is fully fixed – at 2.3% and with a weighted average maturity of seven years.
"As we embark on our 20th year of operation, the critical need for investment in primary care infrastructure is as pronounced as ever with hospitals under significant pressure – and it is reassuring this requirement has cross-party political support. Our vital role in relieving pressure on the health system through providing high-quality community healthcare buildings is clear, and our continued growth demonstrates that we remain a well-placed long-term partner for health care providers.
"We remain confident in our strategy, attractive portfolio, pipeline of opportunities, and market-leading capabilities to continue providing compelling long-term returns for shareholders."
He said the business currently has 11 developments underway costing £129 million that will complete over the next 18 months. These have a remaining spend of £75 million and are fully funded from available cash.
But Murphy also pointed out "significant cost inflation" and delays in the construction supply chain of up to three-months and a slowdown in the pace of tender price cost inflation in the development pipeline.
Panmure Gordon analyst Charlotte Adolpho was also relaxed about the numbers and recommended investors BUY Assura stock: "The results are in line with our expectations with the valuation move having been previously flagged at the trading update, and earnings in line with our forecast. Today the company has announced a 5% uplift in the quarterly dividend taking the annualised level to 3.28p (reflecting a 6.4% yield on the current share price). Management previously scaled back its pipeline in light of the current environment with some schemes pushed back, the immediate pipeline now standing at just £37m and the extended pipeline £446m. The company has continued to add to its portfolio with £200m of additions in the year and has made good progress on projects on its existing portfolio, the WAULT stable at 11 years and £5.4m of capital enhancement projects spend. The company today has published its net zero carbon pathway, targeting 2040 (in line with peer PHP) with interim targets of 2030 and 2035."