Tech giant joins Greater Manchester cyber hub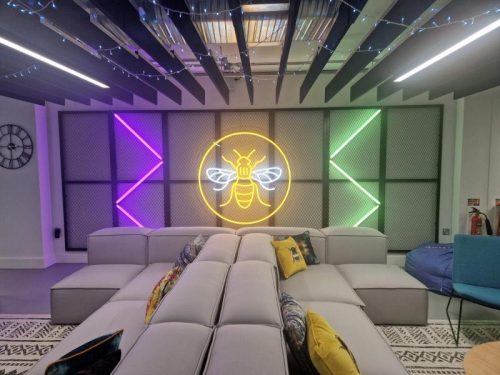 Global tech giant Cisco has joined the Greater Manchester Digital Security Hub (DiSH) to support the centre's ambitions to be at the forefront of cybersecurity and innovation, support economic growth and resilience, and to help make the region a trusted and secure place to live, study, and work.
As part of this collaboration, through Cisco's Country Digital Acceleration (CDA) programme, Cisco is launching a series of targeted initiatives to tackle the widening cybersecurity skills gap. 
One of the dedicated programmes will focus on small businesses, which Cisco research has identified as one of the most vulnerable and underprepared for a cybersecurity breach. 
A core ambition of DiSH is to future-proof Greater Manchester and bring together industry, start-ups, and small and medium-sized enterprises to develop solutions with real-world application that will enhance public and private cyber resilience and digital security.
As part of its role with DiSH, the centre will become a Cisco Networking Academy specifically to support small businesses with their cybersecurity skills. The programme will include a range of learning opportunities starting with a free, self-paced, mobile-friendly 'Introduction to Cybersecurity' course. The aim of the course is to equip learners with a basic awareness of cyber vulnerabilities and an understanding of the core principles of cyber resilience. Once users have completed the course, they will have access to additional learning pathways facilitated by Cisco's partnership with UCEN Manchester.
Jon Lomas, Cybersecurity Partnership Development Manager, DiSH commented: "We greatly value the opportunity to partner with Cisco, a global leader in cybersecurity, to help deliver the critical skills needed to protect businesses of all sizes from potential attacks in an increasingly complicated threat landscape. Becoming a Cisco Networking Academy will help us to deliver free and easily accessible training for our local business population to help them address the security risks they face."