Listed law firm optimistic on costs and profits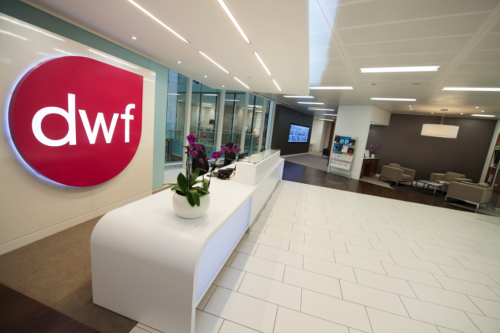 Listed law firm DWF expects to report revenues of c£380m reflecting growth of more than 8%.
The firm expects to lose £15m in costs by the end of 2024 in order to protect profits.
The trading statement issued this morning also said the "transaction with" Whitelaw Twining in Canada in December 2022 has boosted growth with the launch of a legal services offering in Toronto.
Describing the current year as having "a greater degree of stability and normality compared to the Covid-impacted prior periods", the second half of the year has seen "acceleration in growth" with 12% year on year revenue growth in Q3 and c14% in Q4.  
This reflects the impact of the Group's Integrated Legal Management strategy and ongoing key client focus, delivering integrated solutions to more Group clients, said the statement.
During H2 we have started to benefit from the impact of the cost programmes tackling both direct and indirect costs, although most of the benefit is expected to be seen in FY24 and beyond.
Sir Nigel Knowles, Chief Executive Officer, said: "Our performance continues to show how robust a business we are, even in a challenging environment.  We have delivered consistently strong revenue growth and underlying organic growth, with the initial benefits of our cost control programme also coming through.  Our transaction in Canada has also given us great momentum in North America, which is a geography that continues to be of high importance to our future growth story. In combination, this gives us a high degree of optimism as we begin FY24."