Castore picks PR firm to make it number one premium sports brand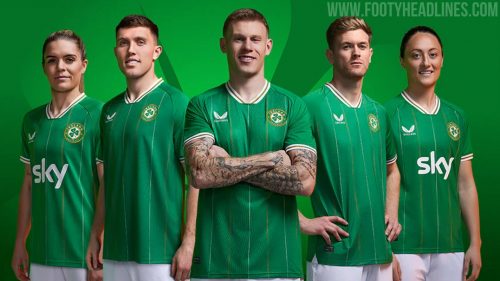 Following a competitive pitch, Brazen has been appointed as Castore's PR agency, looking after the Manchester-based brand's consumer, corporate, product, store launches, kit deals and brand ambassador news.
Castore has also signed golfer DP World Tour rookie winner, Nick Bachem who will be fronting key pieces the Spring/Summer 2023 golf performance collection as he continues to play a full schedule on the DP World tour this season.
Alongside the recent athlete partnerships, the agency has worked on announcing new kit deals for the Ireland football team, Oracle Red Bull Racing and Athletic Club Bilbao, pushing out product focused collection news and reporting on the brand's revenue forecast for 2023.
Brazen was selected by Castore after impressing the brand with its creativity, industry experience and its big ideas featuring the brand's ambassador and investor Andy Murray.
Peter Burling, Client Director at Brazen, said: "A dream client win, we're excited to work with a brand that's ambitious with its sights set on growth – Castore's ethos of 'Better Never Stops' is a great fit for us as an agency. We're combining our knowledge and expertise in consumer and corporate PR with our 'daring do' attitude and the results are already paying off."
Tom Beahon, Castore co-founder, said: "Castore's vision is to become the number one premium sportswear brand in the world.  Right now, we're focussing our efforts on boosting consumer awareness and Brazen impressed us with their creativity and can-do attitude."
Castore recently announced an increased revenue forecast for 2023, up 30% to $250M, a representative increase of 100% year on year.