Mystery surrounds Wigan Athletic in latest takeover twist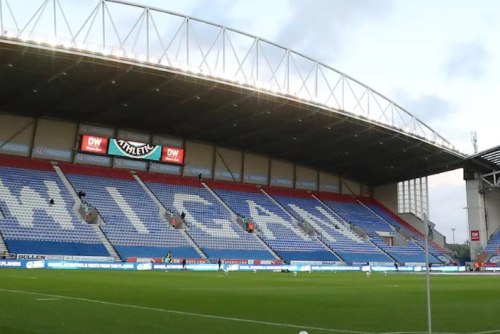 A deal has been agreed in principle for the sale of crisis club Wigan Athletic Football Club to a prospective new buyer – subject to EFL approval.
In a statement the club said this morning: "The prospective new owners have committed to resolving all outstanding liabilities at the earliest opportunity."
It has been a turbulent two years since Talal Mubarak Al Hammad bought the club out of administration in 2021.
Relegation from the Championship to League One at the start of the conclusion of the 2022/23 season has been followed by points deductions for next season after the owners failed to pay wages and deposit a bond to cover the next wage bill. 
That failure to pay wages, and HMRC, prompted the resignation on Sunday (4 June 2023) of board members Tom Markham and Oliver Gottmann.
A statement posted on Twitter by the pair announced their resignation from the board. 
"Between 4 May 2023 and 2 June 2023, the ownership group promised nine different funding amounts to the club ranging from £700k to over £20m. The EFL (who have been kept informed of proceedings throughout), HMRC and other stakeholders were provided with documention in relation to two of these amounts…none of these funds ever arrived. 
"The lack of funds meant that the club was not in a position to pay £2.5m into the EFL Wage Bond by 24 May 2023 resulting in a further four point dedication for the 2023/24 season. 
"With these funds not arriving and with no visibility of when funds will arrive it makes our positions untenable, so it is with great regret we have both resigned from our roles at the club with immediate effect. We remain passionate about Wigan Athletic and would reverse this decision immediately if funds appropriate to implement the plans were injected into the club."
Meanwhile there has been silence from owner Talal Mubarak Al Hammad's last major statement on club matters was an apology to fans in March concerning the state of the finances and the points deduction, dismissing "rumours" about the finances. 
"As a Club, we have faced some tough challenges. We understand that this has been a source of genuine concern for many of you, and I want to assure you that this is a temporary situation that will, along with the wages issue, be resolved next week," he said.
"However, I also want to take this opportunity to address some rumours that have been circulating in the media about the Club's financial situation. I want to make it clear that the Owner is financially committed to building a stronger and more stable future and that the Club does not have any debts."