Flexible funder takes Red Flag Alert investment round to £4.5m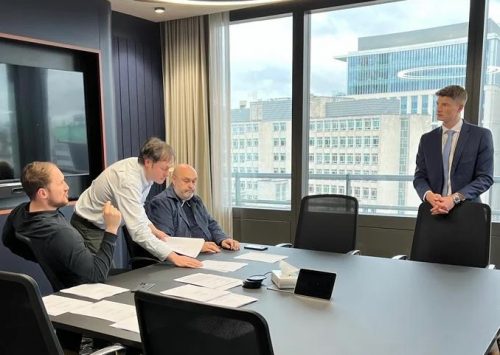 Manchester data business Red Flag Alert has secured an additional £1m on top of investment from two Venture Capital Trusts backed by Foresight.
Last week TheBusinessDesk.com exclusively revealed the £3.5m deal whereby Foresight had invested in the company for a 20% stake.
Uncapped provides a no-security and no-equity investments from £50k – £10 million to founders and companies who it describes as "changing the world".
It charges a flat fee from 2% on the capital provided and gets repaid through a revenue share.
Richard West, chief executive of Red Flag Alert told TheBusinessDesk.com that there are different options for how the business can access "off the shelf fixed loans".
Uncapped is a fully remote company and backed by investors including Lakestar, Seedcamp, Global Founders Capital, Whitestar, and Mouro Capital (Santander Bank) – early investors in other fintechs such as Transferwise, Revolut, and Funding Circle.
Foresight and Uncapped's investment will support Red Flag Alert's management team with its growth ambitions – providing the capital to continue to invest in product development, create high-quality, sustainable jobs and expand its commercial capabilities and reach.
Mark Halstead, founder and Director of Data at Red Flag Alert said: "My background is in data and insolvency, and I've seen a lot change during my years in the industry. At Red Flag Alert, we understand that businesses are busy and don't always have time to guess what will happen to their clients, but what you can do is track their financial health.
"Our investment with Uncapped and Foresight is going to be key to supporting this agenda and move forward with our plans for the future."