Timpson doubles investment in supporting ex-offenders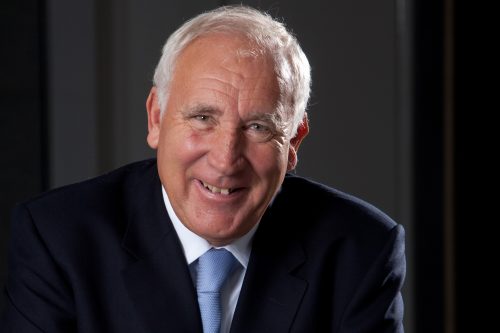 Timpson has invested £542,000 in retraining ex-offenders and giving them jobs in its stores, its annual results revealed.
The Manchester-headquartered retailer has bounced back to post "record breaking" results according to chairman Sir John Timpson who said the present trading environment was tough and reminded him of the 1970s, and the business has sifted its emphasis to out of town pods as high street footfall declinces.
The doubling of investment in the Timpson Foundation stated that "The Timpson Foundation leads the way in ex-offender employment and continues to make positive changes to people's lives."
The business employs people Released on Temporary Licence allowing them to work whilst on day release from custody.
Overall pre-tax profits totalled £40.64m for a 53 week accounting period to October 1, 2022, up from £24.53m in the year before.
Turnover of £297.4m was up from £212.2m over the comparable previous.
Family-owned Timpson comprises brands Max Spielmann, Johnsons The Cleaners, Snappy Snaps, Jeeves of Belgravia and The Watch Lab.
"Two and a half years after facing the daunting prospect of Covid, lockdowns and closed shops, I'm delighted that our latest financial year has been our best ever. Our profits of £40.7m are way beyond our expectations," said chairman Sir John Timpson.
"Although the figures are flattered by a '53rd week' which brought in an extra £4.1m on a comparative basis, it is still a remarkable result achieved by a remarkable team.
"Particularly pleasing is the bounce back in our dry cleaning sales. As more people return to the office, go to parties, weddings and restaurants and dress up after two years in tracksuits and trainers we can see our dry cleaning offer, supported by a comprehensive network of service hubs, doing well in the coming year.
"Our photo business, Max Spielmann and Snappy Snaps, have also seen the benefits of life returning to normal. The weddings, parties and holidays have produced many more pictures to print and the return of overseas travel has led to record sales of passport photos.
"Our hospitality businesses have also been helped by the end of social distancing and a return of the social scene."
He added: "Despite gloomy forecasts from retail experts, the high street has recovered most of the ground lost during lockdown and we are continuing to open at least 40 new Timpson pods a year, the majority in supermarket car parks.
"Our locksmiths, vending and online sales division, which we refer to as Timpson Direct, is starting to provide solid profits to the group.
"We emerged from lockdown with a new business model with many more shops run by a single colleague supported by stronger area teams.
"It is working well, despite recruitment difficulties in a period of low unemployment."