Copper bottomed US private equity invests into family owned metals business
Stellex Capital has completed a majority investment in MSS, a metals components business based in Tyldesley and Bolton, and with operations in India and Poland. 
Predominantly a middle-market private equity firm with experience in industrial businesses and family successions, Stellex has invested in two companies run by the founding Hall family, Bryden Capital, headquartered in Bolton and owned by Brian Hall, and MSS Products Limited, owned by Liam Hall.
Taken together the businesses are a leading supplier and manufacturer of critical electronic components, such as copper wiring, focused on the global power industry. 
The financial terms of the transaction were not disclosed, but Stellex spokesperson confirmed it was a majority stake.
In its last set of accounts MSS Products Limited had turnover of £45,919, 664 and made profits of £2,491, 351.
Bryden Capital, which includes the holding company for MSS operations in India and Poland, made £11,611,996 on turnover of £64,582, 533.
As part of the transaction, founder Brian Hall and Liam Hall, MSS Product Limited's key shareholder and director, will reinvest alongside Stellex. 
The current management team will also include Chris Hall, Managing Director of Bryden Capital.
Formed in 1973 and based in Tyldesley, to the west of Manchester, MSS Group's core sectors are Electric Transmission and Distribution, Power Storage, and High Current DC Power Systems, with a product portfolio comprising electrical connectors, battery cell components, electromechanical assemblies, and bespoke designed DC busbar systems.
With offices in New York, Detroit, Pittsburgh, and London in since 2014, Stellex is a private equity firm with over $2.6 billion of assets under management and describes itself as having a "strong history of catalyzing growth and supporting our companies to become leading enterprises through operational transformations."
Other Stellex manufacturing investments include Italian helicopter manufacturer Mecaer Aviation Group and Huddersfield gear business David Brown Santasalo, which TheBusinessDesk.com reported it had acquired in 2022.
Its managing partner Mark Redman didn't respond to a request for comment, but said in a statement: "Stellex has a strong track record in partnering with families and investing in industrial businesses to support them in their next phase of growth." 
He added: "MSS is a critical partner to its customers, thanks to its ability to be a one-stop shop providing the required services and solutions. We are excited to support MSS' organic and international expansion plans. Our goal is to help MSS climb the value chain and capture new markets while continuing to be a trusted, world-class partner to its blue-chip customers in the global power market."
UK private equity veteran Redman joined Stellex in 2022 from Abrdn where he was head of private equity, and previously worked at OMERS and 3i.
Stellex has appointed Hamdi Conger as Chairman to MSS. They describe him as "a seasoned executive with previous senior experiences at companies, such as Alstom and Tractel". 
The Hall family seemed pleased with the deal. Founder Brian Hall said: "I'm thrilled to partner with Stellex as it leverages the strong platform we have built at MSS and takes advantage of the positive tailwinds in our key end markets.  We have carefully built a strong culture of collaboration with customers, focused on industry-leading delivery and quality. We now believe the company is ready to grow to the next level.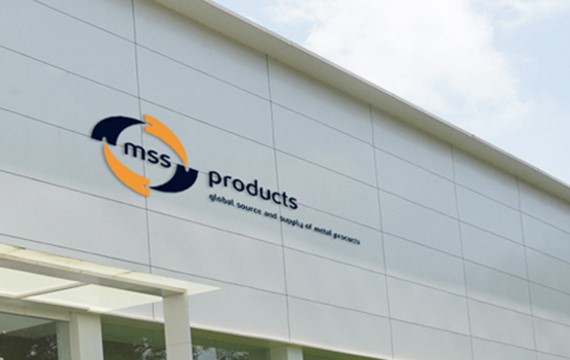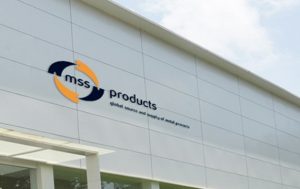 Chris Hall and Liam Hall said in a statement: "We are excited for the road ahead with Stellex as we grow the MSS Group platform both organically and inorganically. Our vision is to become a global one-stop shop for OEMs."
King & Spalding LLP provided legal support to Stellex, PricewaterhouseCoopers LLP supported Stellex's commercial due diligence for the transaction and Deloitte LLP provided financial and tax advice. MSS was advised by HSBC Bank Plc on the transaction and further supported by Hill Dickinson LLP on legal matters, KPMG International Limited on financial matters, L.E.K. Consulting on commercial vendor diligence, and Jamieson Corporate Finance LLP supported management through the transition from owner-manager to a Private Equity-owned company.
Ian Riggs, national head of Hill Dickinson's corporate team commented: "As a leading supplier and manufacturer based in Manchester, this transaction marks a significant step for MSS Group, helping to bolster its position in the market as well as boosting its credentials both at a national and international level.
"Providing legal support to the MSS Group team has been a great success and one that we're particularly proud of. Given the scale of the deal, our approach required joint input from our leading lawyers across our corporate, banking, commercial, real estate and employment teams, allowing us to pool expertise whilst ensuring a streamlined, coordinated approach at all times."