People: Roq; StreetDoctors; Silverpoint; Radius; Bensons for Beds; T25 Home Improvements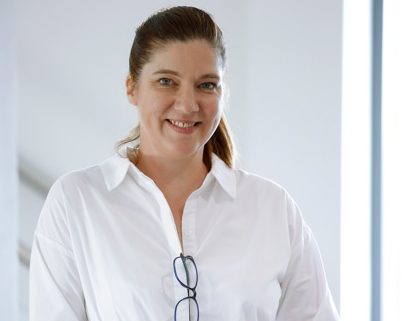 Quality engineering consultancy, Roq, has appointed Cat Allport as its first chief marketing officer (CMO).
Cat, 47, will focus on executing Roq's long-term marketing strategy and help the company achieve its strategic goal of at least doubling the company turnover and the number of staff over the next three years.,
Since being founded in 2009, Roq, based in Euxton, Lancashire, has delivered strategic quality engineering consultancy and tailored services and solutions to some of the world's largest organisations on their most important technology initiatives.
Cat joined Roq in February 2022 as marketing director, bringing more than 25 years of marketing, brand and communications management experience, and has already played a significant part in developing Roq's marketing function.
Stephen Johnson, Roq CEO, said: "Now is the right time to have a dedicated marketing role on the senior leadership team to ensure our brand, our offering and messaging has the focus it needs to help us achieve our three-year objectives and, ultimately, our vision. Cat richly deserves this opportunity due to the way she has already developed Roq's marketing function and become a key team member."
Cat Allport said: "Roq is a great place to work, so stepping into this role on the senior leadership team in a company with such a great culture in and out of the workplace is a great feeling. It's such an important factor for all of us now to have a great work-life balance and enjoy the work we do, and taking up this position at Roq leaves me eager to see what the future holds."
Cat now begins a transition period before the appointment officially commences in October 2023.
::
StreetDoctors, founded in 2008 in Liverpool, has appointed British philanthropist Nick Maughan as its first patron.
The organisation trains young people affected by violence in how to save lives by providing emergency first aid at the scene of a violent attack and increases their understanding of the consequences of violence. Their training enables young people to become part of the solution to youth violence, rather than just being seen as 'part of the problem'.
Nick Maughan, founder of the Nick Maughan Foundation, said: "I am honoured to have been asked to be the patron of StreetDoctors. StreetDoctors is a remarkable charity which saves countless lives. Youth violence is one of the most pressing social issues in the UK today and StreetDoctors provides young people with the tools to act as first responders in emergencies, empowering them to keep themselves and others safe."
Since 2013, StreetDoctors has trained 25,000 young people in life-saving skills across 18 cities in the UK.
Lucie Russell, StreetDoctors CEO, said: "This is a very significant moment in the history of StreetDoctors, bringing together a highly successful British philanthropist, who is also a co-founder of a highly impactful youth empowerment social enterprise, with our multi award winning violence reducing charity. Our values align in so many ways, most importantly in our shared belief in the potential of young people who are so often locked out of opportunities to grow and develop, only because of the contexts they are growing up in."
::
Silverpoint, the Stockport-based retail display business, has bolstered its team with a trio of new hires, strengthening and supporting the company's ambitious expansion plans.
Hazel Whelan takes on the position of accountant, with more than 20 years of experience in roles including company secretary, accounts technician and office manager.
Vanessa Crispin has joined the company as group HR director, with an extensive background in HR across both public and private sectors, and skills including recruitment, change management, job evaluation, leadership training and delivery, coaching and development, workforce planning and employee relations.
Also expanding the team is Kieran Adams, who joins as group ohotographer. Holding a BA (Hons) in Photography from Lancaster University, as a studio and product photographer Kieran will capture still lifes of client products to enhance exhibitions, events and retail displays, and travel worldwide to record installations.
Sean Adams, director at Silverpoint Display, said: "As the business continues to grow and we support even more brands to boost their visibility, build reputation and heighten customer engagement, it is highly important to us that we maintain the exceptional level of service and customer relations that we are so well known for. I am incredibly pleased to welcome Hazel, Vanessa and Kieran to Silverpoint, all of who I'm confident will be hugely valuable additions to the team."
::
Radius, the global mobility and connectivity specialist based in Crewe, has appointed Glenn Fishwick to the role of chief information officer.
In addition to the senior appointment, autumn this year will see Radius open its technology hub in Crewe purposely designed to incorporate everything the business needs for its technology-based future, including a software development and testing facility.
Glenn Fishwick moves into this role from his previous position as CIO for Cox Automotive, where he sat on the European operating board for several years.
After starting his career as a software developer, he held various senior roles across automotive, telecoms, financial services and technology working with both the private and public sector.
Lee Everett, Radius COO, said: "Glenn brings with him a wealth of experience and will be a driving force behind us developing new products and solutions as well as maximising the potential of the facilities in the new technology hub we're building at our new site in Crewe."
Glenn Fishwick said: "The potential Radius holds is boundless and its continued focus on technology offers a fantastic opportunity to expand and lead the way in the industry. I'm joining at an incredibly exciting time and look forward to working with an exceptional team to continue to grow this successful business."
Radius offers solutions in fuel cards, telecoms, telematics, insurance, vehicle leasing, electric vehicles and charging.
::
Accrington-based nationwide sleep experts, Bensons for Beds, has appointed Paul Owen to join its leadership team as chief retail officer.
Paul will join Bensons after almost three years as board member and director of store operations for Magnet.
He also has significant experience of the bed and mattress market, serving for four years as retail director at Dreams.
His extensive retail leadership background also includes roles at Fraser Hart, Carphone Warehouse and B&Q.
Bensons chief executive, Nick Collard, said: "Paul is a retailing expert who brings over 30 years' experience in retail but specifically has a strong history within the high-ticket sector and retail organisations of scale where colleagues are vital to the customer journey.
"Like us, he understands the pivotal role the expertise of our colleagues plays in helping customers find the right sleep solution for them. I'm looking forward to that colleague-focus helping us further unlock the power of our own people."
Paul will take up his role in early July.
::
Manchester-based T25 Home Improvements has recruited Steve Owen as new head of operations as part of its plan to accelerate growth and scale the business.
Steve joins T25 with more than 30 years of experience in the window and conservatory industry, including a previous role as operations director for home improvement company, Clearview.
He will now undertake a review of how T25 works in all areas, before improving and growing the company's operations including conservatories, garden rooms, orangeries and garage conversions for clients across Greater Manchester, the North West and North Wales.
Steve said: "I can't wait to get started with T25. This is a hands-on role which will allow me to build on the solid foundations that T25 has and facilitate sustainable, organic growth."
He joins an existing team led by managing director Gary Collins who founded T25 and is excited about the future of the company with Steve on board. Gary said: "We are in the process of hiring skilled and experienced senior personnel to accelerate growth and bringing Steve on board is a major milestone for the business."