NW business briefs: Blackpool Dance Festival; Together; Seddon; Manchester Airport; Lancashire Skills and Employment Hub; Full Power Cacao

The Blackpool Dance Festival has delivered a £6m boost for the town after more than 2,000 couples travelled from around 50 countries to take part in the world's largest and longest-running event in Blackpool's Empress Ballroom at the Winter Gardens.
For the first time, a full-size dance floor was commissioned by the organisers and laid in the new £30m conference centre so that couples could put in some final practice.
Over the 14 day event almost every inch of space was utilised with more than 40 meetings taking place, exhibitions and showcases unveiled and three designated practice areas for students and teachers, including a sprung floor in the Pavilion, meaning that the whole complex was humming with action.
The festival delivered more than £6m in economic benefits for Blackpool, around 3,000 dances were performed across the 13 days, attracting 13,000 spectators.
Christopher Hawkins, president, British Dance Council, said: "Congratulations to every competitor who has taken part. It was brilliant to see the packed audiences, with crowds on their feet and to hear the famous 'Blackpool Roar' in response to the spirited and passionate performances of the couples."
Michael Williams, managing director, Winter Gardens Blackpool, said: "This year has once again brought thousands of competitors from all over the world to realise their dream and dance in the Empress Ballroom. As the longest-running and largest dance festival in the world the event is a full year in the planning. This year was the biggest to date with extra days added to the schedule."
::
Cheadle-based specialist lender, Together, has donated £250,000 to support hundreds of young people into safe and secure housing. The donation will be directed to Centrepoint's Independent Living Programme, which provides high quality, affordable housing for young people to create a home of their own.
According to Centrepoint's latest research, across 2021 and 2022 around 129,000 16-to-24-year-olds were homeless or at risk of homelessness in the UK. Worryingly, just 68% of the young people who reached out for support were assessed by their local authority in England.
Together's donation will fund the complete build of two properties within the programme, which is aiming to deliver 300 modular homes for young people aged 18-25 across Manchester and London. The modular homes are provided to young people who are in work or on an apprenticeship, and are provided with essentials such as a bed and kettle, ready for the resident to make it their own.
Gerald Grimes, CEO designate at Together, said: "That ethos of giving young people a great start in life is continued with our partnership with Centrepoint. The Independent Living programme is a great way of enabling young people to make their own way in life with a little bit of help and we're really optimistic about the impact our £250,000 donation will make both in the short and long term."
Julie Milnes, director of fundraising at Centrepoint, said Together's support will help it fund part of its new project in Manchester, adding: "We cannot deliver Independent Living without the support of amazing partners like Together and we look forward to working closely with them to reach our goal of giving all homeless young people a future and ultimately ending youth homelessness by 2037."
::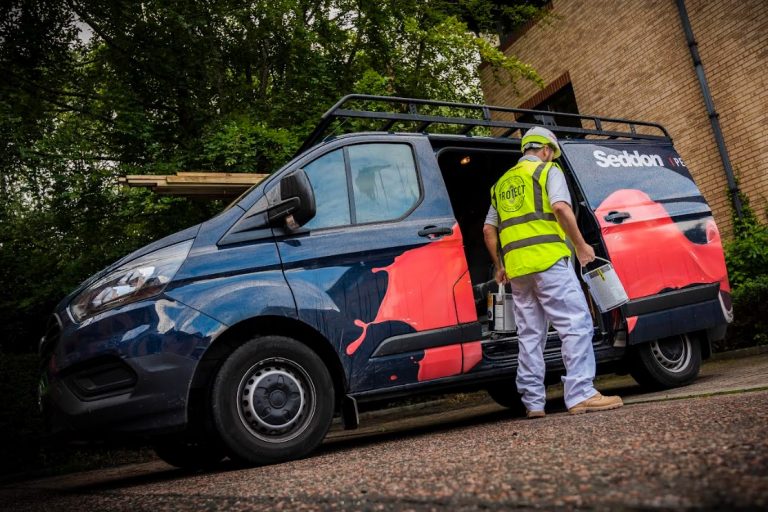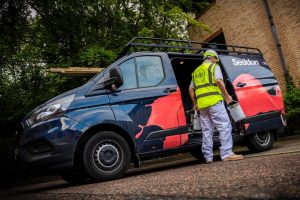 The painting team at Bolton-based Seddon has been awarded a major reactive maintenance and refurbishments contract with Transport for Greater Manchester. The three-year framework will see the team working across complex live environments, including carrying out important maintenance works for the region's 99 Metrolink stations, bus stations and throughout the region's growing public transport network.
The decorative and reactive maintenance works will significantly improve the appeal of the region's public transport network. It follows the announcement of Manchester Mayor Andy Burnham's ambitious plans for the city's 'London-Style' Bee Network as he seeks to revitalise the city's transport infrastructure. Seddon's maintenance works will ensure each of the network's Metrolink and bus stations are in the best possible condition.
The securing of this major new maintenance framework comes off the back of the painting team's record-breaking turnover of £6m in 2022. This milestone achievement reflects a remarkable growth rate, as it is 15 times greater than the £400,000 turnover recorded just five years ago.
Danny McCann, director of painting and maintenance at Seddon, said: "Our growth stems from the dedication and talent within our team, as well as the strong relationships we foster with our clients. Our recent growth demonstrates that we can handle a high volume of projects without compromising on quality."
Looking ahead, Seddon's painting team aims to achieve further regional growth, expand its presence in Yorkshire and the Midlands and recruit more direct painters.
::
Manchester Airport is calling on students from across the region to apply for a first-of-its-kind apprenticeship scheme. The programme creates a new route for future airport leaders to embark on a career in aviation.
The two-year scheme will give students experience of all the elements of an airport operation. On successful completion, apprentices will then be offered permanent roles at the airport, with opportunities to progress into team-leader positions and beyond as they develop through their careers.
Delivered in partnership with Trafford College, the apprenticeship will be the equivalent of a foundation degree or the first year of an undergraduate degree, with at least 30 students completing the programme, debt-free. Apprentices' time will be split through a combination of workplace training at the airport, and classroom-based learning delivered at the on-site Manchester Airport Academy.
To apply for the programme, applicants must be at least 18 years old and be on track to achieve 80 UCAS points (equivalent to two C grades at A-Level, or two Merits and a Pass at BTEC). Students can find out more about and apply for the scheme by logging onto Manchester Airport's online careers portal. They have until June 30, to submit their applications.
Chris Woodroofe, Manchester Airport managing director, said: "There really are few working environments that offer the excitement and variation that an airport does, and as one of the UK's largest airports Manchester is a fantastic place to be immersed in the world of aviation operations. This new scheme is part of our long-standing commitment to delivering education and skills training to young people from across our region, and I will be proud to welcome this new cohort of apprentices later this year."
::
Lancashire residents are set to benefit from a £3m investment into a new series of Skills Bootcamps to boost their employability and skills in a host of in-demand careers.
The Lancashire Skills and Employment Hub has unveiled the latest wave of its successful Skills Bootcamps programme, covering areas that are most needed by employers, including Advanced Manufacturing, Cyber Skills, Green Power, Electric and Hybrid Vehicles, Healthcare and more.
The funded 12- to 16-week bootcamps have been designed for adults aged 19 and over and aim to fast-track learners into new careers, help them excel in their current roles, and empower local businesses to upskill their workforces. The 27 new bootcamps have been developed in collaboration with employers and training providers across the region, with some already open for applications.
The Lancashire Skills and Employment Hub, which supports the Lancashire Enterprise Partnership (LEP) and the county's 15 local authorities, says that they are on a mission to make Lancashire the best place to develop a career and do business, and providing people with skills central to the ambitious Lancashire 2050 Vision.
Funded by the Department for Education as part of the Government's Lifetime Skills Guarantee, the Skills Bootcamps cater to a diverse range of learners, including those in full-time employment, self-employed, recently unemployed, or those returning to work after a break. Debbie Francis, chair of LEP, said "It's fantastic to see further investment into the Skills Bootcamps, which have already had a significant impact on the region's labour market. Initiatives like these, supported by our employers, will ensure that we are driving forward Lancashire's economy and further establishing the county as a highly-skilled region for key growth areas like green power and cyber skills."
::
A Manchester-based business selling cacao products has passed the milestone of £100,000 in sales in just over a year with the support of the Recipe4Success programme from GC Business Growth Hub.
Full Power Cacao founder, Liam Browne, was inspired to set up his business after a trip to Guatemala where he learned about the mental and physical health benefits of cacao, which is a natural anti-depressant, aids digestion, reduces tiredness and contains 15 times more antioxidants than blueberries.
Liam said: "We've become already one of the major players in the UK, I think, in terms of sales. Which has all been pretty much totally organic, through social media, promoting what I do, the ceremonies, the yoga retreats, the facilitator training and all that."
Working with Recipe4Success programme lead, Marc Appleton, Liam quickly started to get more inspiration for how to improve Full Power Cacao's business offer: "What I got from the programme were ideas. Ideas on where I can improve, where we can generate more sales, where we can, for instance, get better e-mail marketing," said Liam.
Marc Appleton said: "Liam's passion for the benefits of cacao is infectious. He has taken the learnings from the programme to heart and the impressive sales figures show that there's a market for Full Power Cacao and he has the energy and drive to even give coffee a run for its money."