Summer books review, a bit of business, a bit of pleasure

If you haven't been on your summer break, our friends at House of Books & Friends on Manchester's King Street have some recommendations for you to pack away to read by the pool, the beach, or wherever.
An independent bookshop, café and quirky events space on King Street (across from Rosso). The shop is just eight months in to trading and it gets busier by the week as customers spread the word about the carefully curated selection of books and the beautiful setting to meet friends and make new ones.
Its space in the Manchester Club building House of Books & Friends is the brainchild of Darryl Cooke, founder of Manchester-headquartered international law firm gunnercooke, who set it up as a Community Interest Company and reinvests all profits back into running the bookshop and other related projects.
The shop is purposely over staffed to enable the team of bookworms to really engage with customers, and who have provided us with some great recommendations specifically for readers of TheBusinessDesk.com.
If you can't make it into the shop, we've added links to each title on Bookshop.org which House of Books & Friends recommends as their ethical ecommerce partner.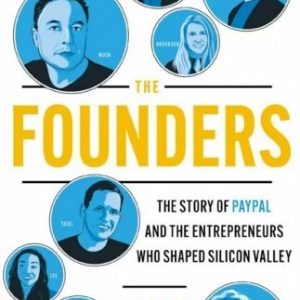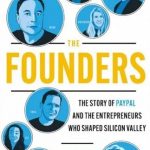 The Founders: Elon Musk, Peter Thiel and the Story of PayPal by Jimmy Soni
Whilst we await Walter Isaacson's tell-all tome on Elon Musk in September, dive into the creation of PayPal. Soni lifts the veil on how some of the most famous tech insiders made their name. He charts the highs, lows and internal machinations of the brand we all know so well. All of his research culminates not just in an origin story, but also a cautionary tale for the Silicon Valley hopefuls of tomorrow.
Into the Metaverse: The Essential Guide to the Business Opportunities of the Web3 Era by Cathy Hackl
It seems like everyone is talking about the Metaverse, in this case it's world-renowned futurist Cathy Hackl. Take it from her, the Metaverse is going to have an impact on the way businesses operate and deliver. If you want to get ahead of the competition and start strategising your business' approach to this brave new world of technology, this is the definitive guide you need.
Mercury Pictures Presents by Anthony Marra
When Maria moves to Hollywood to escape Mussolini's Italy she signs on as an associate producer at the middling Mercury Pictures. She is surrounded by a ragtag crew of emigres; a cast that Marra skilfully renders. Soon Maria must confront a figure from her past sending her spiralling into tumult. A well-written, sweeping novel that captures the danger and tension of the period.
Manchester Unspun by Andy Spinoza
A personal account of the rise of Manchester, quite literally, as the high rise towers of Deansgate cast shadows over the regenerated Hulme area of the city, where Spinoza lived as a student and aspiring journalist in the early 1980s.
Published by Manchester University Press, the book will be of particular interest to anyone in the business world who has been on the remarkable Manchester journey. But also to anyone who wants to understand the debt the modern city owes to Factory Records, the Hacienda and Granada TV. In different ways they symbolised an ambition for an intellectually and commercially more successful city than the crumbling post-industrial dirty old town Manchester was in danger of becoming.
An engrossing crime novel set in Israel amidst a backdrop of political intrigue and organised crime. Comparisons to Marlon James' A Brief History of Seven Killings are fair play, but there is also something of The Godfather about Tidhar's work. Fans of hard-boiled noir should add this to their reading list immediately.
A beautifully written selection of short stories set in New York City. The art of the short story is often overlooked, and Brinkley is certainly a fine artist. Stunningly good prose, coupled with touches of humour and commentary on the human condition. He writes with such tenderness that you cannot help but be moved. Whether you're a short story fan or looking to try them for the first time, this collection is the one to buy this summer.
The Bastard Factory by Chris Kraus
A truly epic novel that centres on the two Solm brothers and their love for their adopted sister Ev. Spanning seventy years of history, this doorstop tome is one of this year's standouts. A captivating blend of family saga and 20th century German history, this might well be Kraus' magnum opus.
Zamora was only 9 years old when he made the journey from El Salvador to the USA to join his parents. The crossing is long and a harrowing ordeal for anyone, let alone such a young child. As he crosses deserts, fears the coyotes, and spends days waiting in a cruel limbo, you will be with him every step of the way. A beautifully told memoir that leaves its mark firmly upon you.
High Caucasus: A Mountain Quest in Russia's Haunted Hinterland by Tom Parfitt
After covering the Beslan school siege, Parfitt found himself traumatised by what he witnessed at the scene. He then embarked on a 1000-mile trek across Russia, using walking as a form of ad hoc therapy. A blend of memoir, history and travel writing, you'll be glad you've undertaken this epic and thought-provoking journey.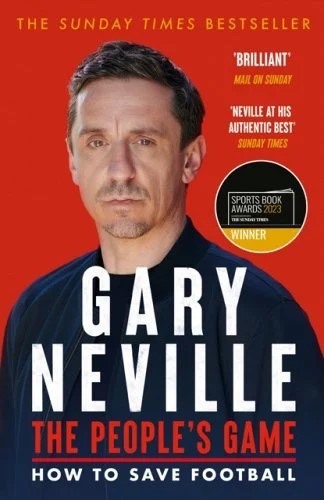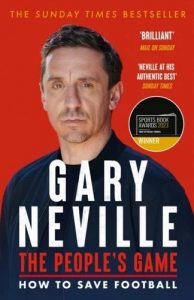 The People's Game: How To Save Football by Gary Neville (with Rob Draper)
The People's Game is Gary's vision for a brighter future. Drawing on interviews with those at the epicentre of the sport's biggest issues – from the role of ownership to the lack of funding in the football league, the rise in racism, ownership models and the future of the women's game – he explains how football has sleepwalked into this mess and offers a new path forward. With stories from his own playing career, as well as insight into some of the biggest footballing decisions in recent history, this is a total look at the game today.
Wifedom: Mrs Orwell's Invisible Life by Anna Funder
Funder turns her attention to Orwell's private life, specifically his marriage to Eileen O'Shaughnessy. This is the tale of a woman who has essentially been written out of history, and we can only wonder how many more brilliant women have suffered this injustice. This deftly told portrait is a triumph to behold.
G-Man: J. Edgar Hoover and the Making of the American Century by Beverly Gage
Oppenheimer has fuelled interest in 20th century American history, and Hoover is one of the heavyweight figures. Clocking in at over 800 pages, this biography is not for the fainthearted. However, our booksellers can assure you, not one moment of his life is overlooked. This Pulitzer Prize winner will hit the spot for non-fiction readers who love to luxuriate in well-researched detail.
The Choice Point by Joanna Grover and Jonathan Rhodes
We make choices every day, but are they the right ones? The Choice Point shows us how we can make healthy and productive choices more often using Functional Imagery Training. Changing our outlook on how and why we make decisions has positive impact not just in the workplace, but also in our personal lives. One to pick up if want to challenge your mindset.
The Case for Good Jobs by Zeynep Ton
Ton argues for the necessity of high-quality employment opportunities in order to create strong, productive businesses. This book is a practical guide that seeks to help employers break the cycle of high employee turnover and create dynamic teams that weather any storm. A must read for anyone who would like to build teams that last.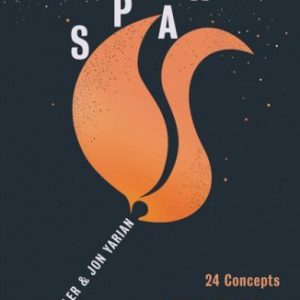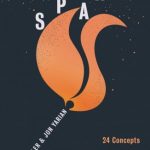 Spark by Chris Mettler and Jon Yarian
Looking for something a little different? Spark is a disrupter in the business publishing sector. It wants us to find that spark within ourselves that ignites our passion and drive. It challenges us to think about ways to combat business bloat and seize the moment. This is a book for everyone who has sat through a meeting that should have been an email!