EG Group claims success in paying down debt mountain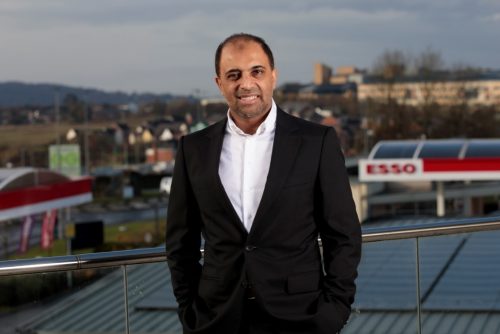 Blackburn-headquartered EG Group has claimed success with its deleveraging strategy – to repay and reduce its total debt – through asset sales and debt repayment using cash generated. 
EG sold 26 non-core Minit Mart Sites in the US for $43m. On May 16, EG also completed a sale & leaseback (S&LB) transaction in the US with Realty Income – resulting in net proceeds of c.$1.4bn. 
The business is also "on track" to complete the sale of the majority of its UK and Ireland business to Asda for an enterprise value of £2.27bn ($2.8bn) in the fourth quarter of 2023.
The cash proceeds from the US S&LB and sale of EG UK&I will be used to repay senior secured debt, which will result in a reduction in total debt of c. 41% (43% of net debt).
EG is also to sell 63 more of its convenience stores – operating under the Minit Mart and Certified Oil banners.
The Group also said they had increased pre-tax profits for the second quarter of 2023, representing the three months to June 30, 2023.
Zuber Issa, CBE co-founder and co-CEO of EG Group, commented: "EG Group delivered a solid trading performance in the second quarter, which continued to be in line with expectations. Underlying EBITDA increased by 10% in the quarter – and particularly pleasing was the performance of foodservice, where gross profits increased by 18%. This was driven by an increase in sales, reflecting the positive impact of investment in new sites to bring the Group's leading proposition to more customers.
"The Group continued to make good progress with its deleveraging strategy in Q2 – including announcing the sale of its UK & Ireland operations to Asda, concluding a $1.4bn sale and leaseback of 415 sites in the US, and a successfully Amend & Extend of its term loans – to put in place a sustainable long-term capital structure. In the near term, the Group remains committed to achieving a net leverage multiple of mid-four times and addressing its remaining near- term maturities no later than 12 to 15 months before maturity.
 "There are multiple opportunities to grow the business organically in all our operating regions, and the continued roll out of our proven convenience retail, foodservice and fuel offering – alongside our geographic diversification and scale, and the evolution to alternative fuels – provides an unrivalled platform for further success. I am confident that our strategy will continue to deliver for all our stakeholders, and I would like to reiterate my thanks to all EG colleagues for their hard work and dedication."
 The Group's Q2 performance was "in line with management expectations", with growth in most regions.
Reported in dollars, the company made pretax profits of $335m, on revenues of $7.3 billion.
The impact of oil inventory revaluations, driven by oil price volatility across both Q2 2023 and the previous comparable quarter in 2022, led to a 4% decline in profits.