People: Oldham Active; Lake District Calvert Trust; Watling Real Estate; Cornerstone; Ward Hadaway; MHA Moore and Smalley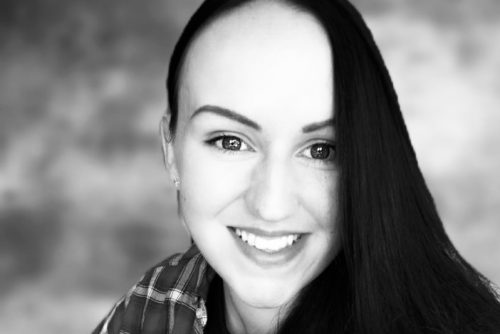 Oldham Active (Oldam Community Leisure) has employed a new group health and fitness brand manager, responsible for improving the trust's leisure offer, including its gym provision, group exercise programmes, health referrals and services based out in the local community.
Lauren Connis has been appointed to this new role, which will see her working with the senior team to facilitate key local community projects. She will work to ensure Oldham Active maintains its standing as the key health and wellbeing provider in the Oldham community.
Connis has extensive experience in the leisure and fitness industry, having spent many years working for Pure Gym, GLL, David Lloyd and Blackburn Borough Council in a variety of positions including activities manager and leisure centre manager.
She said: "I'm passionate about creating opportunities for everyone to move a little more every day. Part of my commitment with Oldham Active is to identify health inequalities and deliver programmes that redress this imbalance."
Connis is particularly excited about exploring ways to give everyone access to the same opportunities for health. She will work with the team to ensure Oldham Active's programmes are relevant, cost effective and inspiring for everyone in the local community.
Simon Blair, head of business at Oldham Active, said: "Lauren has a wealth of experience across many roles with an impressive track record. Lauren is a very customer-focused individual, which fits in perfectly with our ethos of putting the community first in everything we do."
::
The Lake District Calvert Trust has appointed Helen Archibald as head of income generation.
Helen joins the trust from the University of Manchester, where she was head of philanthropy. In a career spanning 20 years, she has also held a range of senior roles in fundraising and communications.
Chief executive, Sean Day, said: "Helen will be responsible for building and achieving a sustainable funding base by diversifying our income streams and developing our brand.
"She has the experience and knowledge to create innovative opportunities by attracting new commercial, fundraising, and strategic corporate partnerships to the Lake District Calvert Trust, in order to achieve long term sustainable income."
Helen Archibald said: "As I have strong family connections to Keswick I have known and admired the trust's work for a long time. It is a real privilege to take on this role leading our fantastic fundraising, sales and marketing and business development teams. There is a real feel-good factor around the trust and I am looking forward to building on the great work that's already been done."
::
Watling Real Estate has recruited Callum Clark from LSH to join the firm's Manchester office as the national real estate restructuring and agency business seeks to grow its North West operations.
Manchester director Chris Walker said further recruitment was imminent as the business responds to a growing list of new assignments.
Clark joins as an assistant surveyor to assist with agency and restructuring advisory work.
Watling Real Estate was created on June 1, 2023, by a management buyout of the real estate restructuring division of Avison Young to establish a national footprint which includes offices in London, Birmingham, Leeds and Bristol.
Chris Walker said: "In our first three months, Watling Real Estate has transacted over £130m of real estate spanning both the traditional core and alternative sectors.
"We are advising across a number of significant restructuring assignments covering the food and beverage, retail and leisure sectors with a notable increase in work across the development finance and office markets. This is reflected in our growth in the north west, with some further acquisitions in the pipeline."
Callum Clark said: "Watling Real Estate has clearly hit the ground running evidenced by the work they have been involved with and the results achieved in the first three months alone. I recognised both the opportunity and the challenge that joining Watling as market leaders brings."
::
Full-service agency Cornerstone Design and Marketing has made a raft of senior appointments to support its growth.
Two of the most senior appointments have been made in the web department of the Oldham-based business to bolster a burgeoning client roster.
The first is technical lead Phil Owen, who joins Cornerstone full-time after several years of working with the agency as a contractor. He specialises in WordPress web builds and has a wealth of experience in UI (user interface) and all-round web technology.
He is joined by senior developer Steve Perry, another hire who knows Cornerstone well after several spells freelancing for the firm. He specialises in Laravel web applications and cyber security having gained a National Cyber Security Centre-certified Master's degree in advanced security and digital forensics at Edinburgh Napier University, from where he graduated with a distinction in 2021.
Cornerstone founder and MD, David Wadsworth, sayid: "Everything we do has been supported by the appointment of some really key hires within the business. Our new team members are all seniors, with many years of experience in our industry, which means we can continue to move the agency forward quickly, deliver quality for our clients and also support junior team members' training and development via some of the best the industry has to offer."
Stepping up to full-time in the web team is former Level 3 software development technician apprentice Hannah Jones, who has been made a junior developer after passing her apprenticeship with a distinction.
Fellow team member Joe Durrans continues to work part-time while studying Computer Science at Manchester Metropolitan University.
Joining Cornerstone in a newly-created role is business development manager Jamie Smith, a former sales and marketing manager with Oldham Community Leisure (OCL).
Another new recruit is account manager, Abigail Tomlinson, who studied International Fashion Marketing at Manchester Metropolitan University and has also worked in PR, which she combined with studying for a Master's Degree in creative advertising.
::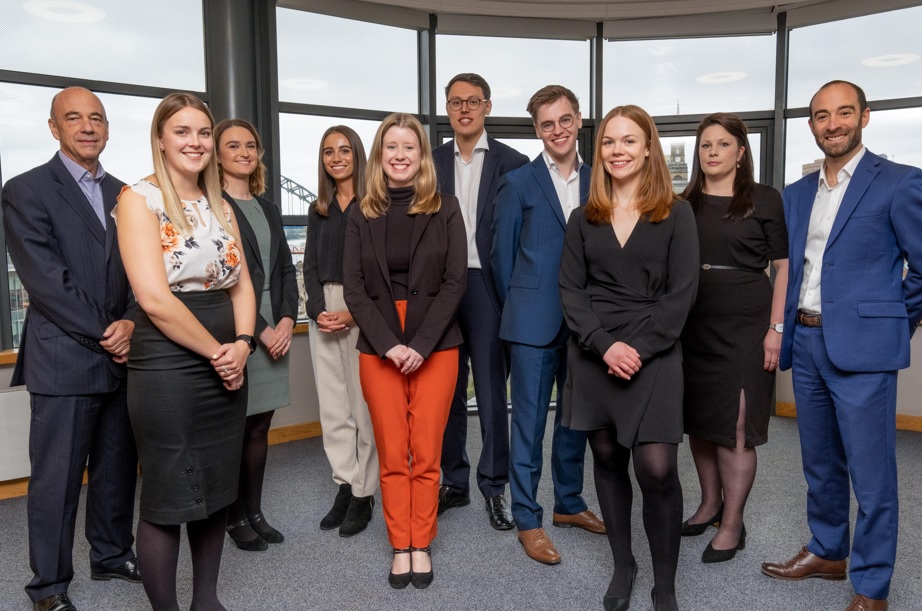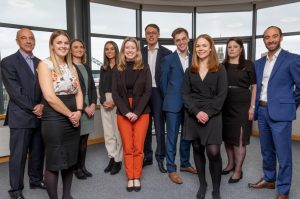 Manchester law firm Ward Hadaway has announced the appointment of nine newly-qualified solicitors following a successful training period.
Each of the nine graduates have qualified as solicitors and are remaining with the firm, working within a diverse range of departments. They add to a growing Ward Hadaway team across Northern England, with total headcount now at 476.
Matt Cormack, a partner and training principal at the firm, said: "Ward Hadaway isn't just a place to fulfill your training contract; it's where you lay the foundations for a successful and rewarding legal career. The fact we have retained 100% of our newly qualified solicitors reflects our commitment to attracting, developing and retaining the best emerging talent. This year's cohort is extremely strong and I'm confident they'll continue to flourish."
Family and matrimonial solicitor, Sarah Crawford, said: "I'm delighted to qualify as a solicitor and continue my career at Ward Hadaway."
::
The corporate finance team at accountancy and advisory firm MHA Moore and Smalley has been further strengthened by the arrival of experienced dealmaker Rob Richardson.
Rob, who has been in the profession for more than 30 years, joins the firm from Azets where he was a partner and head of corporate finance in the North.
He will be based primarily at MHA Moore and Smalley's Manchester office supporting clients across the North West.
Andy Feeke, partner and head of the corporate finance team at MHA Moore and Smalley, said: "Rob is a highly experienced operator with an excellent reputation among the North West M&A community. Our focus is to further build a full-service, specialist mid-market corporate finance team and Rob will play a vital role in allowing us to continue our growth journey."
Rob said: "I've known Andy for several years and have followed his success in helping MHA Moore and Smalley grow its corporate finance team, built on an excellent reputation for high quality service and 'can-do' attitude. I was drawn to MHA Moore and Smalley because of its people, culture and the exciting journey the whole firm is on."
Rob's appointment is the latest in a series of high profile, senior appointments within the firm and follows the summer additions of Lee Van Houplines and Lindsey Shepherd, who both joined as partners within the firm's audit team, and Rob Dawes who was appointed as a partner with a focus on leading a dedicated transaction services team. Rob's appointment now brings the total number of partners within the firm to 29 with more than 400 staff employed overall.