Charity acquires residential care business to expand support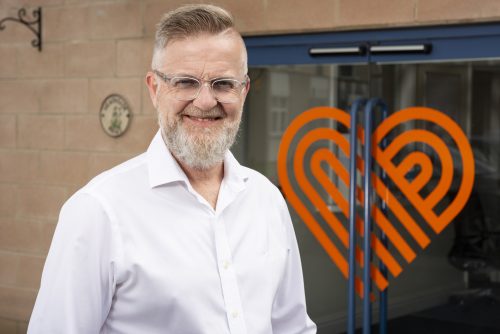 Bolton-based social care charity, We Change Lives (WCL), has acquired North West residential care business, 3L Care Group, for an undisclosed sum.
The acquired business has two homes in Winsford, Cheshire, and one in Atherton, Wigan, and reported a turnover of more than £3.8m in its 2023 year-end results.
We Change Lives supports people with dementia, autism, learning disabilities and mental health issues, to live their lives to the fullest.
It is one of the largest not-for-profit care providers in Cheshire, supporting more than 425 people in living their best lives. Its services are commissioned by local authorities, NHS integrated care partnerships and private clients.
The deal brings the number of staff in the enlarged We Change Lives group to 275 and the number of residential properties to 13. It also provides an outreach service to people in their homes and communities.
We Change Lives (WCL) was formed in 1991 as Warrington Community Living and has been rebranded this year under chief executive, Phil Sermon.
3L specialises in Acquired Brain Injury (ABI) adult residents with complex health needs who require nursing-led care.
WCL's interest in expanding its ABI resident provision comes against the backdrop of medical advances which means greater numbers are living with brain injuries.
The various causes include trauma, such as from a road traffic accident, fall or assault, and medical conditions like encephalitis, meningitis, stroke, substance abuse, brain tumour and oxygen deprivation resulting from cardiac arrest or other causes.
The UK Acquired Brain Injury Forum (UKABIF) campaigns for an expansion of neurorehabilitation services including community support from independent care providers.
UKABIF reports an annual nationwide shortfall of 10,000-beds needed for traumatic brain injury residents, with high demand in the North West.
Mr Sermon said: "Our five year strategy looks to expand our geographic and service footprint. This acquisition demonstrates our scale up of WCL activity outside of our traditional Warrington heartland into the wider North West.
"We aim to develop our residential care and supported living services as well as the ABI services. The acquisition of 3L, along with new services in Chester, are the start of this programme."
Funding for the acquisition was provided by Unity Trust Bank and brokered by MAF Finance Group. Legal advice for We Change Lives was provided by Bevan Brittan.