RSK's voracious acquisition strategy notches another target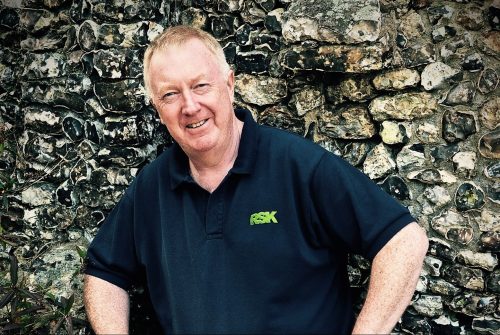 Cheshire sustainable solutions group, RSK, has made its second acquisition so far this month.
The Helsby-based group is adding to its rail sector strength with the addition of engineering and rail infrastructure business, the UK and Ireland-based Global Infrastructure Group, for an undisclosed sum.
The company has offices in England and Ireland and clients include Network Rail, Transport for London, Balfour Beatty, West Midlands Trains, Alstom, Atkins, BAM, J. Murphy & Sons, Barhale, Siemens, Iarnród Éireann, ESB and Tetra Ireland.
The completion of the Irish element of the acquisition is subject to the necessary regulatory approvals in Ireland.
Recent projects have included:
Network Rail – design and build (civil and structural works) as principal contractor on the Feltham and Wokingham re-signalling project, delivering four of the six project phases
Transport for London – mechanical, electrical, civils, vegetation clearance, survey and inspection works across various projects in and around London
Alstom – delivering the required civil and structural civils design and build capabilities to support the Cambridge area re-signalling project
Atkins – sub-contractor providing multidisciplinary turnkey design and build solutions in signalling telecommunications, electrical and power and civils on the Feltham and Wokingham re-signalling project, Phases 3, 4 and 5
Iarnród Éireann – civil and structural engineering, building, mechanical and electrical projects, train support services, telecommunications tower build and site and tower maintenance
ESB – working across the group, including civils works and telecommunications microwave link provision for ESB Networks and tower build and site and tower maintenance (rigging and civils) for ESB Telecoms
Tetra Ireland – construction and upgrades with National Digital Radio Service (NDRS) deployment
The company has a workforce of more than 350 engineers, professional managers and multi-skilled operatives and an annual turnover of £50m.
Managing directors, Marco Lombardelli and Stephen O'Brien, who will continue to lead the business, and fellow co-owner, Ivan Holloway, said: "This acquisition enables our businesses in both the UK and Ireland to continue to grow current capabilities, while affording us the opportunity to provide a number of key services as part of the wider RSK Group."
RSK Group chief executive, Alan Ryder, said: "The addition of the Global Infrastructure Group enhances RSK's presence in this sector and we welcome their impressive skills and experience to the group.
"Global Infrastructure Group encompasses design, construction and installation services across a wide range of critical rail and transport infrastructure with the latter including utilities, energy and roads within its impressive skillset."
Earlier this month RSK acquired Larsen Water Management, an Irish water leakage detection specialist.
As RSK continues to deliver its ambitious growth strategy, it now comprises more than 200 companies, employing 12,000 people. The group's annual turnover at the end of FY23 is expected to be in excess of £1.2bn.
The acquisition advisers were Cortus Deal Advisory and UHY Hacker Young.