United Utilities promises to improve in business plan submission to regulator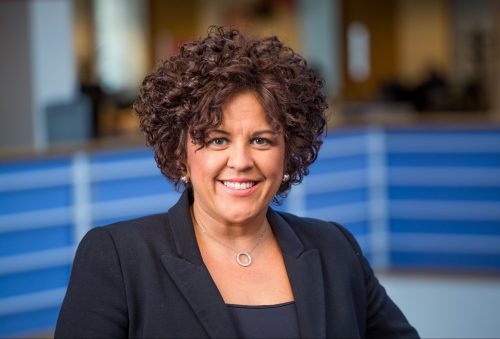 United Utilities has submitted its business plan to regulator OFWAT against a background of needing to improve services and cut down on storm overflows.
The highlights include £13.7 billion total expenditure across 2025-30 which it claims will support 30,000 jobs, 7,000 of which will be new.
The plan will include what the company says is the UK's biggest spill reduction plan, which it says will safeguard supplies for over 3 million households and halve the chances of a hosepipe ban in the future.
Louise Beardmore, chief executive said: "We've been listening to customers and communities right across our region to understand what really matters. What's clear is that we need to improve services for customers and the environment. That's why we are proposing the largest investment in water and wastewater infrastructure in over 100 years, with £13.7 billion planned between 2025 and 2030 to build a stronger, greener and healthier North West for everyone.
"It's a hugely ambitious plan, and we've engaged with 95,000 people across our five great counties of Cumbria, Lancashire, Merseyside, Greater Manchester and Cheshire, to make sure we get it right, shaping our plans for each county to address the things that they've told us matter most.
"Our plan will secure water supplies for the future, halving the need for hosepipe bans, reduce storm overflow spills into our rivers and seas and upgrade our water network to cut leakage and service interruptions for customers.
"This historic investment will deliver a significant boost to the economy of the North West, supporting 30,000 jobs, of which 7,000 are new roles. We will also double our support for those struggling to pay their bills, with more than half a billion pounds of extra help – enabling us to support more than one in six households.
"Today's announcement is the first step in a long process but our robust balance sheet, low gearing and solid credit ratings mean we are in a very strong position to deliver our plan – and we are already underway after bringing forward £1.2 billion of investment earlier this year. We are now ready to move forward and deliver the step change we all want to see."
Russ Mould, investment director at AJ Bell said: "In the wake of the Thames Water debacle and with increased focus on the management of the UK's ageing wastewater infrastructure, the water utilities are in the spotlight in a way they haven't been for a long time and which could be making them feel quite uncomfortable.
"It's in this context that the likes of Severn Trent last week and Pennon and United Utilities today are announcing big investment programmes as part of their business plans submitted to regulator Ofwat. They are looking to reduce the levels of pollution which have made their names mud with environmental campaigners and the public.
"Unlike Severn Trent, which announced a £1 billion fundraise, controversially shutting out retail investors to a large degree, Pennon and United Utilities have not announced immediate share placings. However, United Utilities has made it clear there will be an equity component as it looks to fund its spending plans.
"The problem the utilities face is that the costs of borrowing have gone up significantly and this makes the juggle between rewarding shareholders, funding investment and keeping a lid on bills a difficult one. Households will absorb a lot of the pain but investors will have to take their share too."