Expand tax credit regime to support tech start-up runway tech chief tells Tory fringe event

Katie Gallagher, the managing director of sector group Manchester Digital and chair of the UK Tech Cluster Group has called on government to examine the tax system to encourage more start-ups and scale-up businesses in the tech sector.
Speaking at a fringe reception during Conservative Party conference in Manchester she said:  "Government can encourage a more robust pipeline of new startups by considering R&D tax credit enhancement and funded 'runway support for innovators outside of the golden triangle. In the 2 decades prior to Covid 44.5% of all spinouts came from Oxford, Cambridge, Imperial or UCL which clearly do not have 44.5% of the UKs best ideas or talented people. 
"Underpinning all of this is recognising the power of regional tech networks. They understand challenges and opportunities in their communities. We cannot view tech policy solely through a top-down national lens. To truly unlock the benefits of technology for shared prosperity, we must go local."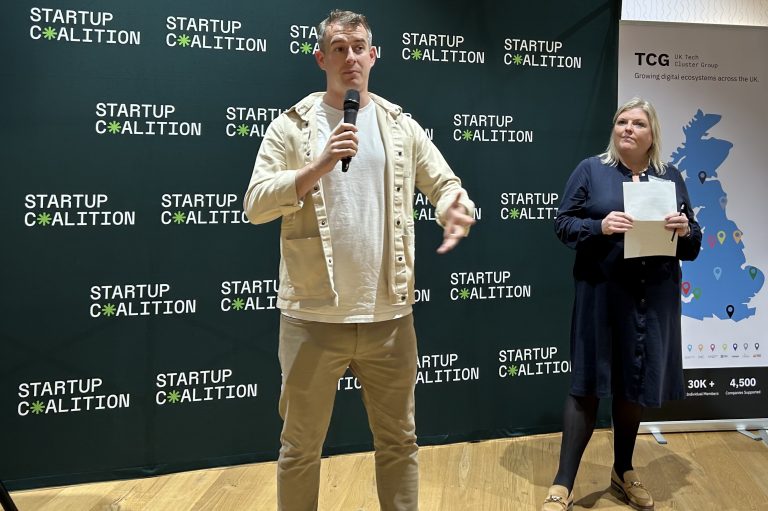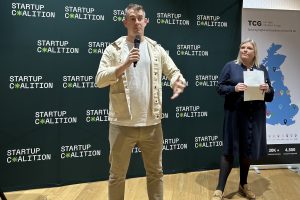 She was introduced at the event by Dom Hallas, executive director at Startup Coalition (formerly COADEC) at the fringe event co-hosted by the UK Tech Cluster Group and the Startup Coalition.
She said UK Tech Cluster Group organisations exist because the business base of our local economies feel they are needed. 
"While we work constructively with Westminster, we explicitly represent the whole of the UK outside of Whitehall and the City of London. 
"We're all about collaboration and sharing best practice and we would love to work with you to see how you can be part of that story."
The UK Tech Cluster Group (UKTCG) brings together the organisations from every region and nation of the UK to support regional tech ecosystems to thrive. 
In her role as chair Gallagher has met with ministers, opposition politicians, Mayors and businesses to promote the role of tech companies and shaping a more favourable policy environment.
"We underpin digital innovation for our economies, harnessing the power of tech for smart, sustainable, and inclusive economic growth in all parts of the country, it all requires active grassroots engagement and we support our local and regional digital ecosystems across our priority areas."
She also called for better aligning skills programmes with industry, opening up access to tech careers by intervening early to inspire young people, and working to upskill the rest of the workforce. 
"Careers advice and information needs to be delivered in real time and we need to adopt a common language that educators and employers understand. 
"The pathways into the industry need to be simplified, there are an increasing number of of pathways into the industry which is hugely positive but they need to be clearer for learners and employers. Employers need to have their expectations managed for the pathway they choose to recruit from. The levy needs to be rethought and made much more flexible for employers and learners."
She also emphasised the need to invest in local digital adoption initiatives, delivered in partnership with regional clusters who understand their business base. "When we strengthen digital capabilities of local companies, it lifts the whole regional economy. This means supporting businesses to reimagine business models and identify and understand new market opportunities," she said.