Family run restaurant chain secures future with funding deal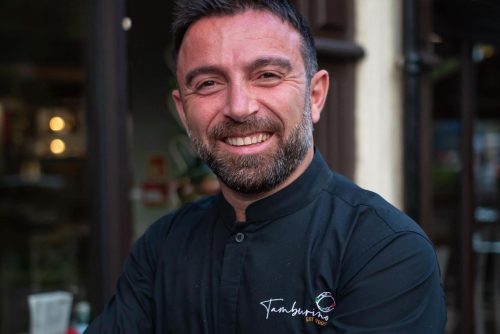 A family-run restaurant group based across Dorset and Somerset has landed the funds to buy the freehold of its first restaurant.
With three Italian restaurants based in Yeovil, Clarks Village in Street and Sherborne, Tamburino has experienced continued demand since opening its first restaurant 18 years ago.
The original location in Sherborne recently experienced significant demand over the festive period, with sales hitting record levels, leaving the business ready to invest long-term in the site.
The firm approached Lloyds Bank, securing £350,000, allowing it to purchase the freehold of the property.
The business now owns the property outright, giving it more control over previous costs associated with renting.
Tamburino employs 40 members of staff across its three sites and has plans in place to further invest in its workforce over the next 12 months.
Domenico Taravella, director at Tamburino, said: "Our roots in the South West date back almost 18 years, so when we got the opportunity to take ownership of our flagship restaurant in Sherborne, we knew we had to do it. Buying the restaurant reinforces our commitment to the local area and will allow us to be flexible in our plans for the business as we continue to provide the best Italian cuisine for our loyal customers.
"The support we've received from the team at Lloyds Bank has been invaluable and we look forward to continuing working alongside them in the future."
Simon Davidson, relationship manager at Lloyds Bank, said: "The UK hospitality industry has enjoyed a resurgence since the end of the pandemic and, although businesses are continuing to face staffing challenges, we're seeing customers continue to enjoy spending locally.
"Domenico and his team's passion for delivering quality service, coupled with using locally-sourced produce, has helped create a very successful brand.
"We will remain by the side of hospitality businesses like Tamburino to help them achieve their growth ambitions in what is an ongoing challenging economic landscape."