Questions raised over rising cost of Golden Valley project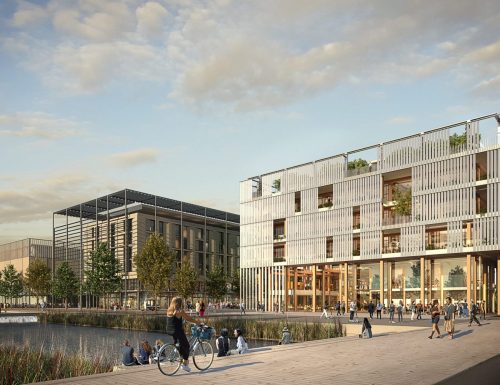 A multi-billion pound project which would make Cheltenham a centre for the cyber security sector has come under fire from councillors.
The Golden Valley scheme in Cheltenham is one of the most ambitious in the South West and would lead to the creation of 12,000 jobs.
But councillors at Cheltenham Borough have questioned the affordability of the project when the authority's corporate plan was discussed.
The plan is to build the cyber centre and 3,000 new homes on land next to GCHQ centre in the Gloucestershire town.
Cheltenham Borough Council has shown its commitment to the development with the purchase of 45 hectares of land, making it the biggest single purchase ever made by the council at £37.5m. The council has a further £180m funding available for the delivery of high-quality homes.
Tim Harman raised the issue and asked council chiefs if they could fund the development.
The council has admitted that the cost of the project is likely to rise as a result of inflation and the increasing cost of materials.
Cabinet member Peter Jeffries, who has responsibility for finance and regeneration, said: "The actual business case and numbers will come forward. Can we afford it? The way the economy has gone over the last few months you have to question and relook at those figures again.
"Clearly, it is something that is being monitored and in due course and given a lot of scrutiny. I'm sure members across the council will get to see those relevant figures and business case."