Upmarket chocolate firm plans expansion thanks to funding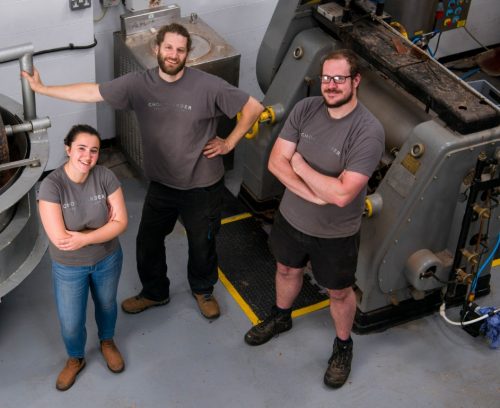 A chocolate maker based in Cornwall is planning to increase production after investing £100,000 on new equipment.
Chocolarder, which is based in Falmouth, has been backed by asset finance provider Ignition.
Founder of the business Mike Longman said a new cooling line will help improve consistency and accelerate production.
He added: "The introduction of the cooling line has been very timely, helping us to meet unprecedented demand, particularly over the busy Christmas period.
"We are absolutely focused on creating high-quality chocolate using sustainable and ethical practices, and the cooling line will help us to ensure it can be enjoyed by even more customers across the country and beyond."
Chocolarder has been trading for ten years and is one of only a handful of bean-to-bar dark and milk chocolate makers in the country.
Customers include Selfridges and The Great Cornish Food Store.
Organic cocoa beans are sourced directly from selected single estate and family run plantations from Peru and Dominican Republic to Sierra Leone, Madagascar and Colombia.
The beans are then roasted, winnowed, stone ground, roll-refined, tempered, crafted into shape, and packaged on site at the company's specialist factory.
Ross Hyde, relationship manager at Ignition said: "We are really pleased to have been part of Chocolarder's journey.
"We look forward to continuing to assist Mike and his team in the years to come, and to watching the company flourish"